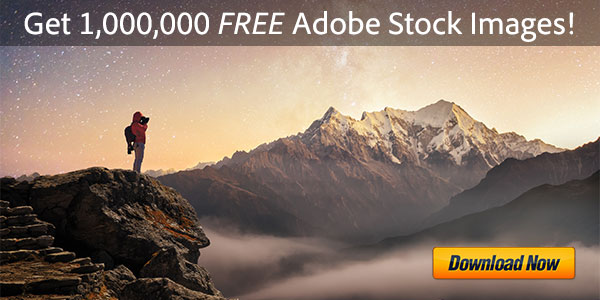 Archive for May, 2011
[UPDATE – Also see our all-new Creative Cloud 2021 Giveaway!]
Over the past year we've given away a lot of software… Last month we held our biggest giveaway yet – a copy of CS5 Production Premium (see our lucky winner). This month things get even bigger and better – in partnership with Adobe, we're offering a free boxed copy of the brand new CS5.5 Design Premium – the #1-selling Creative Suite edition…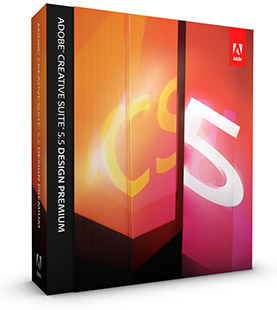 Creative Suite 5.5 was officially released just two weeks ago, and contains a large number of new product features and improvements over CS5. But this prize is not an upgrade or education version – it is the shrinkwrapped, full commercial English version of CS 5.5.
CS5.5 Design Premium sells for $1,899 / €1,899 / £1,509 and includes Photoshop Extended, InDesign, Dreamweaver, Flash Pro, Illustrator, Acrobat X Pro, among others… (see the complete list of applications it contains) If you want to try it out first, the free trials also are now available.
This giveaway is open to residents of North America, Europe, U.K., Australia, New Zealand, and South Africa – and all you need to do for a chance to win is the following three steps: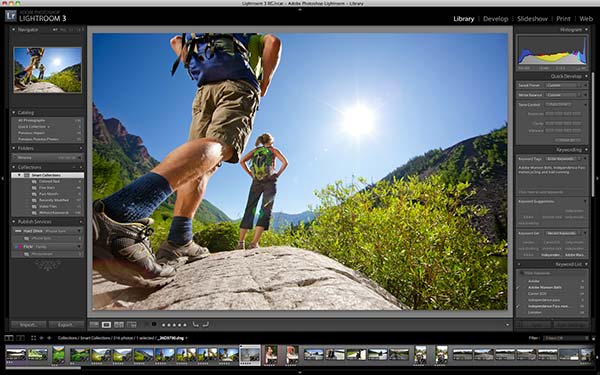 [UPDATE – See all of Adobe's current deals & discounts!]
New coupon deals out from Adobe: Take $100 off Photoshop Lightroom 3 with offer code, for a limited time – plus get free shipping. You don't have to buy anything else to get the discount and will receive Lightroom version 3.4, which was released on April 26th.
[U

PDATE

– Looking for a newer version? See the direct download links for Flash Player 11.]

In our tradition of providing the direct download links for major Adobe products such as Creative Cloud, CS6, Acrobat DC, Elements 15, and Lightroom 6/CC, below you'll find the DDL for the just-released new Adobe Flash Player 10.3 (final version). This is important because the free Flash Player is the most widely-used and often-downloaded software in world, and some folks find it easier to access offline without a download manager (Akamai or Adobe DLM), or with their own DLM, and without additional products or toolbars included.
Check your current Adobe Flash Player version: What version are you running now?
What's New in Flash Player 10.3?
Flash Player 10.3 improves stability, enhances security and user privacy protection, and provides new desktop video and audio capabilities for enterprises and developers.
Besides a dozen bug fixes, this release contains several new features and enhancements: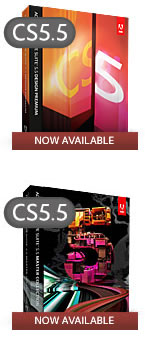 [UPDATE – Some of these still work to download the old CS5.5 trials, but Adobe has recently taken down many links… However, you can also now get the all-new Creative Cloud 2021 Direct Download Links!]
Some of the most visited resources on this site are the direct download links provided for most major Adobe products. So continuing in this tradition, here is a complete set of direct down­load links for all the new Adobe Creative Suite 5.5 software (Windows and Mac), for instant easy access and the ability to use your own download manager or download assistant if you have any difficulty with what Adobe normally employs and need to get the CS5.5 trials without it…
We have also linked the free CS5.5 Extra Content downloads (aka Additional or Functional Content) for all available products.
Below is a table for CS5.5 trial downloads in major languages. These links go to the auth­entic and original CS5.5 files residing on Adobe's servers, are guaranteed genuine and will not change. For Windows, each program consists of up to two files, an .exe and a 7-Zip file (.7z). The .exe file will only work when the .7z file is also fully downloaded and resides in the same location. For the Mac, it's just a single .dmg file for each program.
[UPDATE (May 2012) – The all-new Creative Suite 6 is now shipping!]
Three weeks after its official introduction, Adobe this morning has released Creative Suite 5.5, with major upgrades for mobile, publishing, HTML5, video, audio, and Flash. The CS5.5 configurations are similar to CS5 and the product prices are the same. The new software is available immediately for Windows and Mac via full purchase or discounted upgrade (from as far back as CS2), with delivery via boxed shipment or instant download.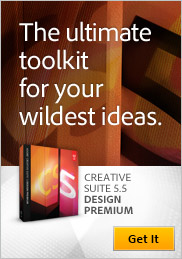 Adobe has simultaneously made CS5.5 free trials available for download (with the new Adobe Download Assistant app). These trials are fully-functional for 30 days and work side-by-side with any previous version(s) of the Creative Suite, including CS5. If you decide not to buy CS5.5 when the trial period is up, you can just uninstall it and your older software will continue to run – while buyers can easily convert their trial to permanent use without reinstalling the software. For upgrades, you can install a trial and then buy an upgrade to convert your trial into a purchased version. (For more informa­tion, refer to the complete Trial FAQ.)
If you have any difficulty with that process, you can instead use the direct download links to get the Adobe CS5.5 trials without the Download Assistant.
The CS5.5 Student & Teacher Editions are also now shipping. These offer up to 80% off the regular prices for education customers including students, teachers, and academic staff. Just be sure you know the key differences between Adobe's academic versions vs. regular.
Since Creative Suite 5.5 was launched three weeks ago, Adobe has held three "Ask a CS Pro" sessions to find out more about the new release and get top questions answered. The first one happened on Facebook and we covered it in its entirety. The most recent two included live demo walkthroughs of the new CS5.5 products and features, plus plenty of great Q&A. The replays run about an hour apiece and you can watch videos of them here (April 21st) and here (April 28th).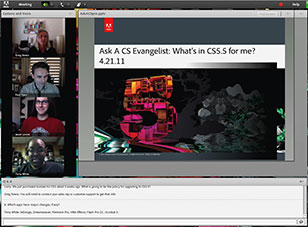 We have recorded the entire text of the questions and answers from both of these last two sessions and they are shared for you below. Adobe's Creative Suite Evangelists are Terry White (Design), Rufus Deuchler (Design), Greg Rewis (Web), Paul Trani (Flash Platform) and Jason Levine (Digital Video & Audio).
If you have any questions at all about the release that are not answered here or by our CS5.5 launch review, or comparison to CS5, or what's new product feature articles, just leave them in the comments below and we'll get answers!