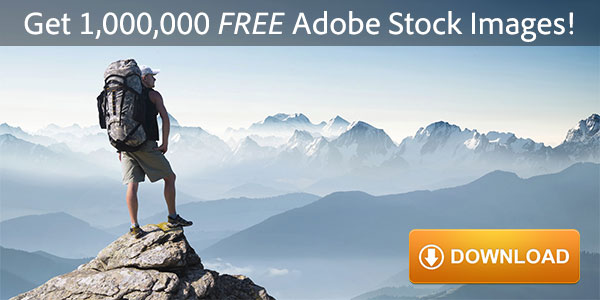 Archive for November, 2015
[UPDATE – Also see our Summer Creative Cloud 2020 Giveaway!]
In June, Adobe shipped the all-new CC 2015 set of tools and services – a milestone marking the third major release of the CC product line, which replaced CS6 from 2012. This latest CC version contains thousands of new features and advancements compared to CS6 (across all creative applica­tions), and it is available only via Creative Cloud membership – a community which now surpasses 18 million paid members.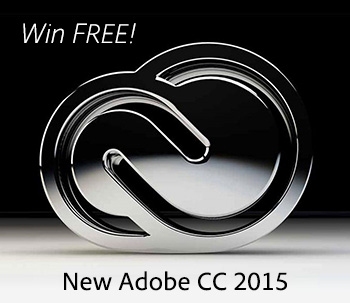 Adobe CC 2015 is also known as the Creative Cloud 2015 Release… And that is exactly what we're giving away for free below, and this offer is open to everyone world­wide.
In all, Creative Cloud 2015 comes with 15 new desk­top applica­tions (Photo­shop CC 2015, Illus­trator CC 2015, InDesign CC 2015, Light­room CC 2015, Muse CC 2015, and all your other favorites), together with other comple­mentary tools and services (such as Acrobat Pro, Edge, Typekit, Behance ProSite, CC Market) and much more. See the entire contents of what's in Creative Cloud, where all ongoing upgrades are auto­matic­ally included at no addi­tional charge.
[UPDATE (Nov. 2019) – Check out Adobe's new 2019 Black Friday & Cyber Monday Deals!]
Adobe is having a worldwide sale with money-saving deals lined up through Black Friday and Cyber Monday 2015, and we've got the complete guide below… There are some nice offers on tap for major products in this "season of savings" – with discounts as much as 68% off the regular prices!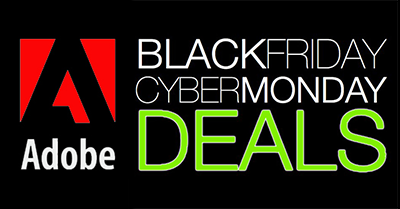 The company is running several major promotions for Creative Cloud (CC 2015) and for Elements. All are the lowest prices ever offered on these popular products. The holiday deals begin on Monday, Nov­ember 9th at 12:00pm Eastern Time and will run continuously until Wednes­day, Decem­ber 2nd at 11:59pm Pacific Time.
The three big offers are:
— Creative Cloud 20% Off: Normally $49.99/month for new customers signing up for an annual plan – now the complete Adobe CC member­ship will be available at a special discounted rate of $39.99/month (or £36.59/€47.59/A$39.99 including VAT) for one year. Or you can also get 20% off any CC Single-Tool Subscription, or for Creative Cloud with Adobe Stock. No previous software ownership or other qualifications are necessary to receive this reduction.