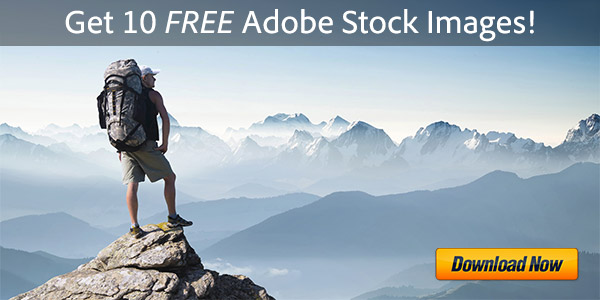 Archive for September, 2017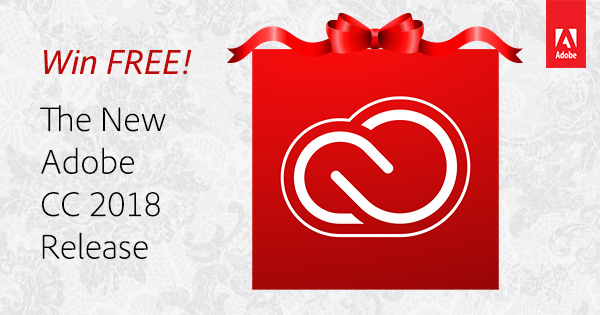 [UPDATE – Also see our new MAX 2018 Ticket Giveaway!]
Last fall at the annual MAX conference, Adobe launched the current version of Creative Cloud, CC 2017… This major release was announced, demoed, and shipped all on day one of the show.
This year, MAX is happening next month, from October 18-20. It doesn't seem unreasonable to presume that the next major version of Creative Cloud – CC 2018 – could well be released in the same fashion and timeframe. (For example, see the Photoshop CC "Sneak Peek" video below.)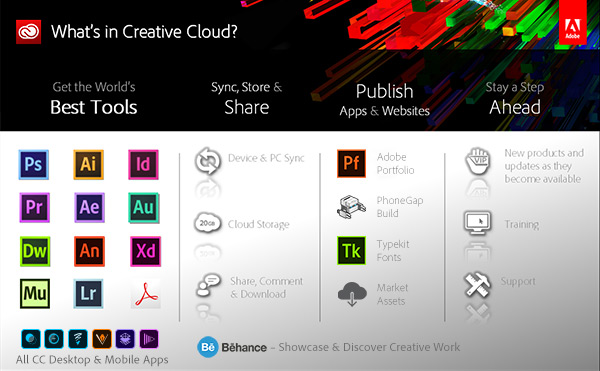 With over 12 million customers having already signed up in the five years since it launched, Adobe's Creative Cloud (CC) product line has been a success exceeding even the company's own expecta­tions. Still, there are a lot of misconceptions out there that we see from time to time, or that some folks seem to believe… (do you?) Here below we dispel and debunk the top 10 most common myths we've heard – and hopefully even if you already know the scoop or use Creative Cloud you'll pick something up… read on!

Having originally launched almost six years ago, by this time you've heard about Adobe's fast-growing Creative Cloud, you've dispelled the all-too-common myths out there surrounding it, and perhaps are considering subscribing to CC now that 12 million of your colleagues already have…
You probably also know that Adobe stopped development of the older "CS" releases back in 2012, and that there have been thousands of new product features, enhancements, and perform­ance improvements added to CC since Creative Suite ended, as well as integral new services.
But did you know that no matter what you do, you can sign up right now for a zero-cost class of membership that never expires and provides free benefits for life? Anyone can have this free level currently in 83 countries worldwide, even if you still use the older tools instead, or even if you use no other Adobe products or services at all. No credit card is required.
Here is all of what you get completely free (on Windows or macOS), permanently: