"It's a relatively new thing to have one program that does it all and does it well. All in all, Lightroom is a really great product that is just short of a nine or ten. I don't doubt that this is going to be a very popular application, and a no-brainer for professional photographers."  — Ars Technica
Yes, Lightroom version 2.7 has just been announced and is now available for immediate download! To learn more or get your copy, click the box below for the direct page at Adobe's official Store…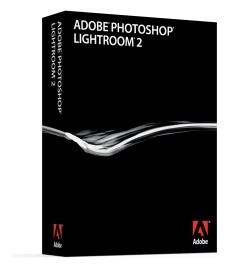 From this link you can also explore Lightroom 2's many new features, or go straight to download the fully-functional 30-day free trial. Or, if you already own Lightroom 2 and just want a free update to version 2.7, then click here for Windows or here for Macintosh. If you still have Lightroom 1 those same links can get you to version 1.4, though a full upgrade to version 2.7 is only $99.
UPDATE: Special Limited Time Offer from Adobe – Save up to 30% on your Lightroom 2 or CS4 purchase!
Simplify Photography from Shoot to Finish
Adobe Lightroom is designed for your digital photo­graphy workflow, helping you organize, manage, process, print, and show your images. Lightroom is a complete toolbox for professional photographers, organized into five modules. Each module focuses on a specific portion of the photographic workflow: the Library module is for importing, organizing, comparing, and selecting photos; the Develop module is for adjusting color and tone, or creatively processing photos; and the Slideshow, Print, and Web modules are for presenting your photos.
What's New in Lightroom 2?
Multi-monitor support
Streamlined Library browsing
Simplified keywording
Local color adjustments
Smart Collections based on metadata
Postcrop vignette effect
Save settings with Output Creations
New print options with Picture Packages
Improved output sharpening
Tighter integration with Adobe Photoshop
Support for larger file sizes
Faster performance, multi-processor and 64-bit
Output SDK (Software Development Kit)
SEE THE NEW Lightroom 2 Datasheet.
Adobe Photoshop Lightroom 2 is the serious photographer's essential toolbox, providing one easy application for managing, adjusting, and presenting large volumes of digital photographs so you can spend less time in front of the computer and more time behind the lens.
If you're interested in the beta program for Lightroom 3, see our recent post here.