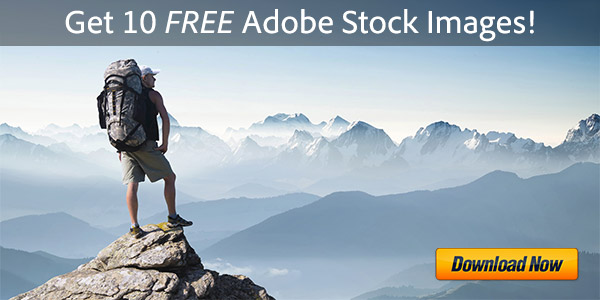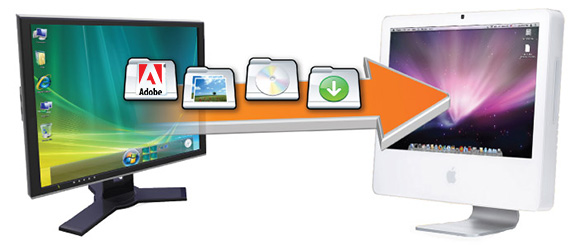 OK, so your old computer is running out of gas, you're upgrading or changing systems, adding a new machine, or switching from a PC to a Mac, or vice versa — and you want to move over your copy of CC/Creative Cloud or CS6 (or CS5 or CS4 or CS3) Adobe software — what do you do, and how do you do it? Just follow our complete guide below, which also works for other Adobe desktop products such as Acrobat, Elements, Lightroom, Captivate, and more.
As we've covered previously here, you are generally allowed to install and activate most Adobe software on up to two computers, with the restriction that the software can not used on both systems at the same time. So right off the bat, you might be good to go with installing the software on a second computer, although you may wish to double-check the licensing agreement for your product to be sure.
This is one of the most common questions we get, and the answer may pleasantly surprise you… The place to look to find the answer is the Software License Agreement, also called the terms of use or EULA. This agreement governs the use of your Adobe product, and is translated into 28 languages within each document. It also covers some basics about product activation.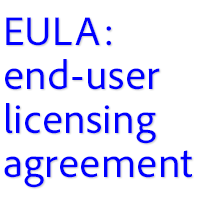 So, in general, how many systems can you install Adobe software on, including the Creative Cloud (CC) and CS6? The answer for individuals (as opposed to businesses) in most cases is two. The catch is that both computers must be used only by you and the two systems cannot be used at the same time. This policy was designed so that you could run Creative Cloud (or Creative Suite) at home on your desktop PC, as well as while traveling with your laptop or tablet PC. But the types of computers and their usage has blurred so much now that you can just pick any two you own and the product should install and properly activate on both…
For example, here is the key text from the Terms of Use for CC Software:
1.1 Use of Software: Subscription-Based License. Your subscription lets you activate the Software on up to two devices (or virtual machines) at a time, however, you may not use the Software on the two devices simultaneously.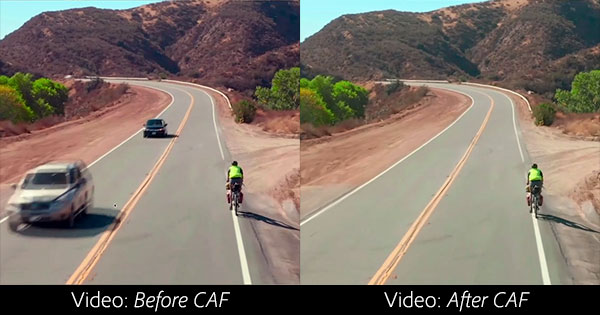 With tight production and delivery schedules, the ability to repair or re-purpose a shot can make a big difference. First introduced and evolved in Photoshop, Content-Aware Fill for Video is now available to editors and visual effects artists allowing you to remove unwanted elements from video clips, such as production equipment, boom microphones, vehicles, people, signs, logos, or special effects wires that have inadvertently been included in a shot.
"Creative Treat" to Be Part of New Accuracy-in-Naming Initiative
SAN JOSE, Calif.—April 1, 2019—Citing continued confusion over the Creative Cloud name introduced seven years ago, Adobe Systems announced today that it is relaunching its flagship product line as "Creative Treat."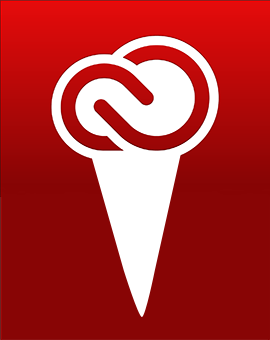 Commenting on the move, Founder John Adobe explained that too many people were still thinking Creative Cloud meant that mainline desktop tools like Photoshop and Illustrator were run­ning as online applica­tions in a web browser – something he says will never actually happen.
"Creative Suite was the old model, and Creative Cloud is the new model," Mr. Adobe said. "And yes, it has some important cloud-based services – but now with Creative Treat, we finally have a name that represents the sweet experience you should expect as a customer when using all these great tools," he added.
Origins of the New Name
"With the thousands of innovations added since the release of CS6, plus complete access to full versions of all our top software for an affordable price, using these delicious new creative prod­ucts is really a treat, most of all," he explained.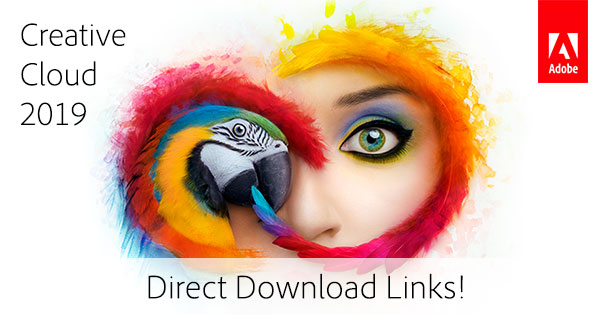 U

PDATE

(Nov. 2019) – These still work to download the original CC 2019 installers. You can also now get Adobe's new

CC 2020

Direct Download Links!
Last October, Adobe unveiled the new CC 2019 Release, which the company says is the biggest product launch since they first introduced Creative Cloud over six years ago. Pam Clark, Senior Director for Photoshop, exclaimed, "Today is by far the largest product announcement and launch experience of my career on the Photoshop team, and at Adobe. We have never delivered so much amazing new innovation to customers on the same day. I can't wait to see what you create!"
Here's the brand new edition of a very handy resource from James Wamser – a complete reference to all versions and features of Adobe Photoshop from CS1 to CC 2019… Similar to his InDesign and Illustrator handbooks, it's called the Adobe Photoshop New Features Guide: From CS to CC – and this 97-page ebook is available for free download now: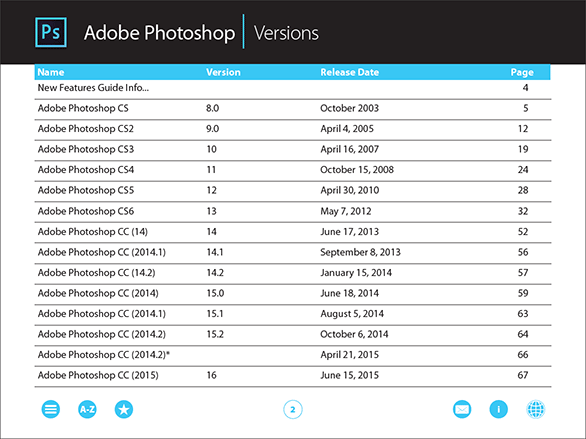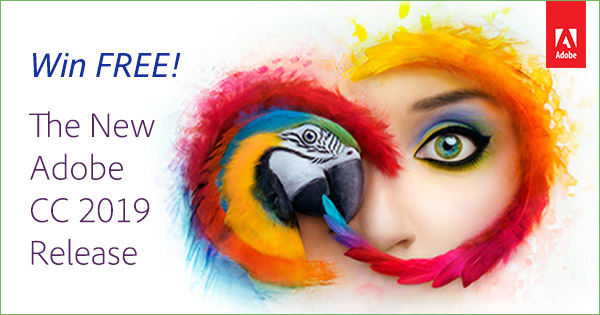 [UPDATE – Also see our Winter Creative Cloud 2020 Giveaway!]
Last month, Adobe shipped the all-new CC 2019 set of tools and services – a milestone marking the seventh major release of the CC product line, which replaced CS6 from 2012. This latest CC version contains thousands of new features and advancements compared to CS6 (across all creative applica­tions), and it is available only via Creative Cloud membership – a community which now surpasses 18 million paid subscribers.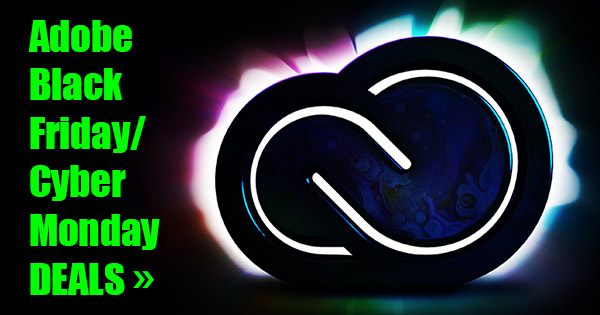 [UPDATE (Nov. 2019) – Check out Adobe's new 2019 Black Friday & Cyber Monday Deals!]
Adobe is having a worldwide sale with money-saving deals lined up through Black Friday and Cyber Monday 2018 (and beyond), and we've got the complete guide below… There are some amazing offers for major products in this "season of savings" – with discounts as much as 74% off the regular prices!
The company is running four major promotions for the all-new Creative Cloud (CC) 2019. These are the all-time lowest prices ever offered on these popular products. The holiday deals begin today, November 16th, and will run continuously until Friday, Nov­ember 30th (extended!) at 11:59pm Pacific Time. So don't delay, as these values only come once per year!
Over the years, we've put together a large collection of free Adobe books that we share with our readers here… This extensive set of helpful, no-cost books has now grown to over 30 different titles that you can legally download and use royalty-free, forever.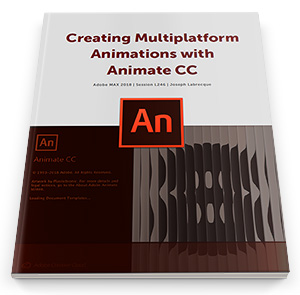 These digital books cover Creative Cloud, Creative Suite, Photoshop, Illustrator, InDesign, Acrobat, Dreamweaver, Muse, Lightroom and more – but until now, we haven't always had a good and recent offering for Adobe Animate CC (formerly Flash Professional).
Fortunately, this has changed with the publication of the new "Creating Multi­platform Animations with Animate CC" guidebook, which comes from award-winning Adobe Education Leader and longtime Animate guru Joseph Labrecque.
Mr. Labrecque conducted a paid Animate CC workshop at the Adobe MAX conference this month, and is now making the class's training materials available to the general public completely free of charge. This special offer includes the main 59-page course workbook together with 9 MB of sample working assets, all of which you can download for free here.
Here is the overview description of this course: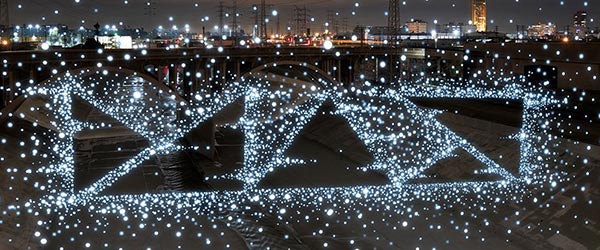 [UPDATE (Nov. 2019) – Watch 120 hours of new training & tutorials from MAX 2019!]
Did you make it to MAX this year? Adobe's Creativity Conference once again broke records with 14,000 attendees coming together in Los Angeles last week, a full doubling from 7,000 only 3 years ago… In fact, it was the largest gathering of talented creative professionals that there has ever been in one room, anytime in history!
Those who were there enjoyed major new product launches, inspirational key­notes from creative luminaries, hundreds of enriching training sessions, countless opportunities for networking with colleagues, access to the latest cool technology on the Pavilion floor, meeting the Adobe product teams in person, and the always-mind-blowing "Sneak Peek" demos of amazing new features under development.