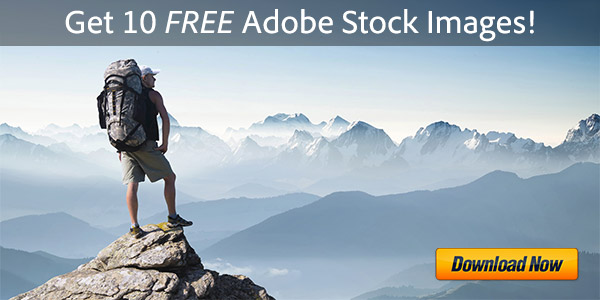 [UPDATE – See all of Adobe's current deals & discounts!]

It's that time of year again, and as has been the case in recent Decembers past, Adobe is offering free FedEx ground shipping to its commercial and education store customers for the holidays, pretty much worldwide… Just choose the store you want here and take it from there.
The offer runs through Monday, December 21st, and you should be able to see the details on each page of your store. If not, you can find the complete terms for North America in English here, and for the UK and Europe here: in English, French, or German.
Most people know that "CS4" is both a version number for major Adobe applications (thirteen of them), as well as the given name for a number of suites or collections of those applications. But with six differing suite choices out there, what is less well known is what's actually in each of them – and which one is right for what you want to do?
The CS4 collections come in several flavors – two for Web (Standard/Premium), two also for Design (Standard/Premium), Production Premium (which adds audio and video), and Master Collection (which includes every single CS4 app together in one big integrated bundle).
Now, as for exactly which applications are in each of these, the complete descriptions, and how much they cost, happily the answers are right here, all on a single page: www.CS6selector.com
Of note: The larger suite you buy, the more money saved. For example, with the Web Standard edition, you save 37% off the price of each of its products sold separately. But in going all the way up to Master Collection, you save over 60% off the individual components.

[UPDATE (May 3, 2011) – The CS6 Academic Editions are out, and savings are still 80%!]
If you're a student or teacher in some capacity, chances are you can now score eye-popping savings on your favorite Adobe products…
Adobe has recently announced a new policy of student pricing that gives 80% (!) off normal prices. And even teachers and professors can still get up to a healthy 70% off most software.
For example, try Creative Suite 4 Web Premium – an eight-product package with $3,842 of total value that normally goes for $1,699, but for students – only $349. Or CS4 Design Standard – normally $1,399 for the suite, but for students – just $299! Heck, just the regular cost of Photoshop alone is $700 or more…
Speaking of Photoshop, if you want just Photoshop CS4 Extended by itself, it's $199 for higher ed (instead of $999). Or try Dreamweaver, Acrobat, Lightroom, Elements, etc. – all at a fraction of their standard prices.
Such deep discounts couldn't come at a better time… Check them out at Adobe's official Education Store, or follow the clipped image below.