The Latest Good Tutorials for Photoshop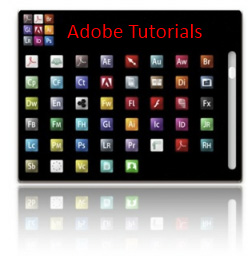 [UPDATE: Also check out 283 minutes of free online video tutorials for Photoshop CS6.]
Learn how you can quickly create a scene out of several stocks using simple manipulation techniques.
Photoshop CC 2014 tutorial showing how to make your photo look like it was printed on the front page of The New York Times newspaper and how to add your own custom newspaper headline!
In this tutorial I show how to to make a color Wordle image and how to combine that image using Phototshop CC with a color photo of Steve Jobs to create Wordle Art. I used the words in quotations from Steve Jobs as well as some of the quotations themselves as intact phrases to create the Wordle.
In this Photoshop tutorial, I will show you the steps I took to create a lady trapped in spider web surreal scene in Photoshop. We will be using lot of custom brush painting, layer blending and image adjustments along the way. Have a try!
Today's course focuses on virtuosity and helps you deeply understand the application of layer style. You need to try more, think more and refer to parameters. Only one layer will have effect.
The above ink dot dissociation effect is very cool, and actually to produce the effect is not as complicated as you imagine. Its biggest breakthrough lies in the mask layer! How to do it? Follow me step by step to achieve it.
In Photoshop the images are made of different layers and the appearance of those images mostly depend on how the layers are designed as well as stacked together. The following step by step tutorial can make it clear to all photo professionals.
Photoshop CC 2014 tutorial in 2 parts showing how to design & create a powerful, custom emblem on a starburst background.
In this tutorial I show how to make a Wordle word cloud and how to combine that image with a photo of Abraham Lincoln to create an interesting Word art design. If you like Wordles or Taxedo word art, you should be able to find an image to enhance just about any Wordle.
In this tutorial I will be showing you how to create a vintage-styled black and white portrait