Newsletter Subscriptions
Here you can subscribe to our free e-Newsletter that gives occasional updates and notifi­cations on nice Adobe discounts and exclusive coupon codes… Some of these codes are only available to subscribers and not posted on our site. Simply enter your email address in the Adobe Special Offers box on the sidebar at the right.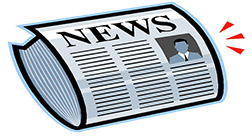 Our newsletters don't waste your time and typically contain a few paragraphs with select promotions and price breaks, and sometimes news on new products or other important developments. We are proud to say we have saved tens of thousands of dollars for our subscribers over the years!
New issues are sent out to customers only once every month or two, and we do not spam. We also greatly value your privacy – your contact information will never be shared and you can unsubscribe at any time.
To get on the list, just enter your email address in the Adobe Special Offers box on the sidebar to the lower right……