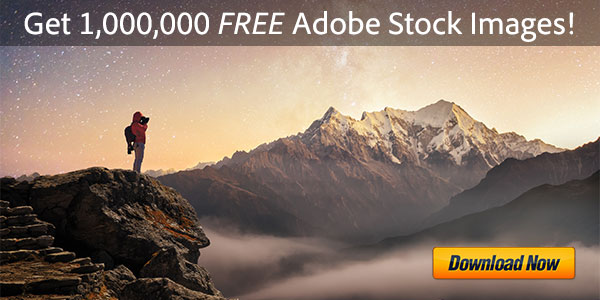 Archive for July, 2012
Not too long ago Adobe held a series of expert sessions to address common questions and answers about the Creative Cloud offering, which is new on the scene since the release of CS6…
We took careful notes plus have expanded the content, and thought we'd share with you below what was learned in those sessions from the Adobe Evangelists.
If you have any questions at all about the Creative Cloud that are not answered here, just leave them in the comments below and we'll get answers!
[UPDATE (June 2015) – Adobe's new CC 2015 app release is out! So all Creative Cloud members will now receive the latest CC versions of the tools in addition to CS6 as described below.]

[UPDATE – See all of Adobe's current deals & discounts!]
New discount offer! Save up to $50 on award-winning Photoshop Elements 10 and Premiere Elements 10 in the Adobe North America Store with coupon code. Elements has been the #1 selling consumer photo- and video-editing software for many years, and these latest Elements 10 tools make it even easier to edit, enhance, and share photos and video clips… And here with this sale you've got a great package for capturing the fun of summer vacation, trips, and get-togethers.
When using the new promotion code SummerElements, you'll save $50 on the full version of the Photoshop Elements 10 & Premiere Elements 10 software bundle (becoming $99) – or save $30 on the full version of Photoshop Elements 10 or Premiere Elements 10 standalone, if you want only one of them individually. This offer is available when purchasing directly from the Adobe North America Store only, and you must enter with the coupon link above to receive the instant savings. The promotion code is valid for the download or boxed versions in the U.S., Canada (excluding Quebec), and Mexico from July 24th through August 6th, 2012, with one instant discount per customer.

NEWS! (9/25/2012) — Adobe introduces all-new Photoshop Elements 11 and Premiere Elements 11, both products are now available for direct download!
We've had a few reader questions about this recently, so it's time for a post – when will Photoshop Elements 11 and Premiere Elements 11 be available?
Adobe historically ships a new version of Elements every year, in the fall – but when exactly? Let's do some digging and find the release schedules for recent versions:
Version
Announce Date
Ship Date
Based On
Platforms

*

Our estimate
Elements 6
Mon., Sept. 24, 2007
Sept. 24
CS3
Windows, Mac
Elements 7
Tues., Aug. 26, 2008
Oct. 6
CS3, CS4
Windows
Elements 8
Weds., Sept. 23, 2009
Sept. 23
CS4
Windows, Mac
Elements 9
Tues., Sept. 21, 2010
Sept. 21
CS4, CS5
Windows, Mac
Elements 10
Tues., Sept. 20, 2011
Sept. 20
CS4, CS5.1
Windows, Mac
Elements 11
Mon., Sept. 24, 2012

*

Sept. 24

*

CS5

*

Windows, Mac

*

Adobe's first-ever 'Creative Week' kicked off today in the UK, with 18 hours of free program­ming available either live or on-demand anytime…
The latest trends, the hottest issues, the coolest technology! Join us for lively interactive debates, informative presentations, creative challenges, and exclusive demonstrations broadcast live online over 5 days from our London studio. We'll be covering every aspect of the creative industry with the help of creative luminaries, industry experts, Adobe evangelists and many members of the creative community.