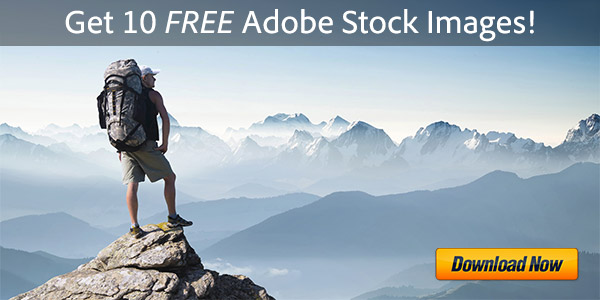 Archive for November, 2012
Response to the Creative Cloud has exceeded our expectations, and we expect adoption to accelerate as we deliver constant innovation exclusively to members. Our success thus far has been with individual users. Over the next few months, we will introduce new offerings for teams and enterprises which significantly expand the market opportunity for Creative Cloud.

In November, we will launch Creative Cloud for teams, which will enhance collaboration and simplify the setup, management and administration for creative workgroups.

Next year, we will also deliver an enterprise version of Creative Cloud targeted for compa­nies who wish to deploy and provision Creative Cloud across large organizations with a scale similar to the enterprise license agreements we have for Creative Suite today.

Creative Cloud for teams and enterprises will be made available through our channel partners as well as directly from Adobe.
[UPDATE (Sept. 2015) – Elements 14 is here! These books still work for the new version.]
Just out and completely free! Download the new Adobe Photoshop Elements 11 Guide and Premiere Elements 11 Guide ebooks, together containing 22 chapters and 185 pages of visual tutorials and feature how-to's, and both 100% gratis for personal use…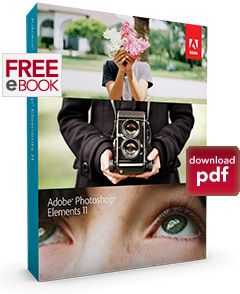 These e-books are great overviews and introductions to the Elements 11 tools, and cover a good deal of helpful material for getting started with the products or picking up more skills and techniques if you're already familiar. Each volume is a collection of techni­cal lessons for learning how to best use the popular programs.
The downloads are 7.5 MB (PSE) and 5.5 MB (PRE) in size, in PDF format (get the free and better Adobe Reader XI, if you haven't done so yet). All you need to do to activate the ebook downloads is sign in with your Adobe ID (which is easy to create if you haven't already got one).
If you don't yet own Elements 11, just download the fully-working trial from Adobe to run it for free for 30 days. Some of the training in the book will be relevant for older versions of Elements as well, although if you need them we've also got older ebooks for Elements 9/10.
[UPDATE (Nov. 2017) – Check out Adobe's new 2017 Black Friday & Cyber Monday Deals!]
Adobe is having a worldwide sale with money-saving deals lined up for Black Friday 2012 and Cyber Monday this year, and we've got the complete sneak preview guide… There are some terrific offers on tap for major products in this "season of savings" – with discounts as large as 60% off the regular price!
With these holiday promotions you can save 20% on the full version of Lightroom 4, 15% on upgrades to new Acrobat XI Pro or Standard, 30% off the full CS6 Production Premium suite, 40% on new Photoshop & Premiere Elements 11, 60% off some Creative Cloud memberships, free shipping or instant download, and more. Some of these specials are actually already live and available now, and the rest kick off on Thanksgiving Day – Thursday, November 22nd, with most running through Wednesday, November 28th.
All Elements 11 orders in North America will also receive a free $20 gift card from Shutterfly.
Install now: Get all new Adobe CC 2018 direct download links and free trials.
All the different deals and some of their graphics are detailed below, and are available for direct purchases only… Most of them require a special promotion code to be activated to receive the lower price. So if you've been waiting for a great sale to make a move – especially with the upcoming change to the Creative Suite upgrade policy – now could be your time with the deep discounts in Adobe's Black Friday Savings Spree…
[UPDATE (May 6th, 2013) – Major news out: Adobe Unveils New "CC" Release (CS7)…]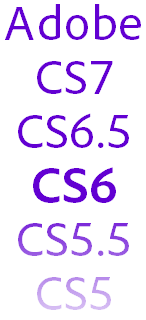 Six months ago today, Adobe released Creative Suite 6… While that wasn't long ago, this is usually around the time customers start asking when the next release might be coming out, and what new features and improvements will be included in it. We've covered this topic before for CS6, ahead of its original launch date, so let's take a look at the future…
What should we expect going forward? Will the next version out be CS7, and when will that be? Or will we instead see a mid-cycle release like CS6.5 available first? Fortunately Adobe has already answered all these questions, and in fact they answered them last year.
Back when CS5.5 began shipping in May 2011, the company for the very first time shared a great deal of information about their future Creative Suite product release schedule. Previously the cycle had been for a new version of the CS software coming every 18 months or so. But beginning with CS5.5, Adobe rolled out a new plan in response to accelerating creative needs: