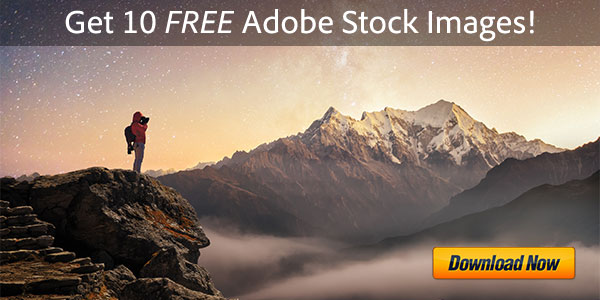 Archive for November, 2018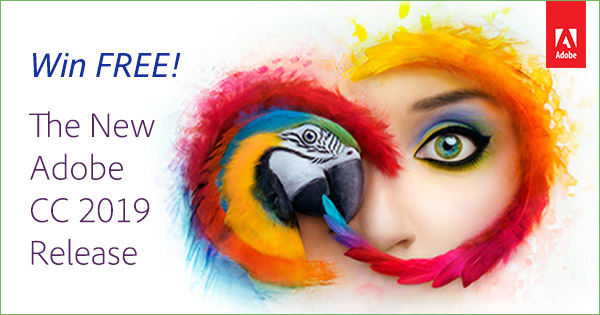 [UPDATE – Also see our new Adobe CC 2020 Giveaway!]
Last month, Adobe shipped the all-new CC 2019 set of tools and services – a milestone marking the seventh major release of the CC product line, which replaced CS6 from 2012. This latest CC version contains thousands of new features and advancements compared to CS6 (across all creative applica­tions), and it is available only via Creative Cloud membership – a community which now surpasses 15 million paid subscribers.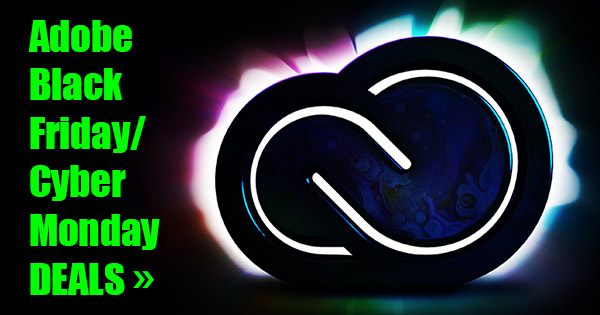 [UPDATE (Nov. 2019) – Check out Adobe's new 2019 Black Friday & Cyber Monday Deals!]
Adobe is having a worldwide sale with money-saving deals lined up through Black Friday and Cyber Monday 2018 (and beyond), and we've got the complete guide below… There are some amazing offers for major products in this "season of savings" – with discounts as much as 74% off the regular prices!
The company is running four major promotions for the all-new Creative Cloud (CC) 2019. These are the all-time lowest prices ever offered on these popular products. The holiday deals begin today, November 16th, and will run continuously until Friday, Nov­ember 30th (extended!) at 11:59pm Pacific Time. So don't delay, as these values only come once per year!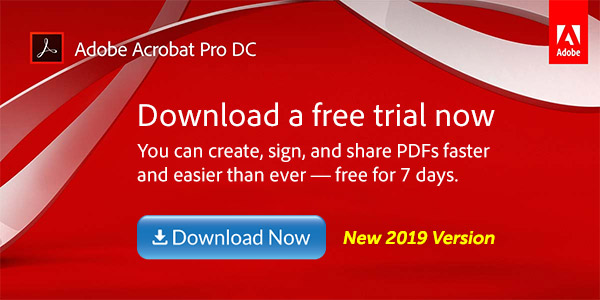 Adobe Acrobat DC 2019 is now shipping! If you hadn't heard by now, "DC" stands for Document Cloud, which is Adobe's set of integrated online services to help customers better manage critical documents. At the heart of Document Cloud is Acrobat DC – the industry standard for creating, sharing and editing PDFs – which was completely rearchitected for the initial DC 2015 milestone release several years ago. For more information, see: What Is the Document Cloud?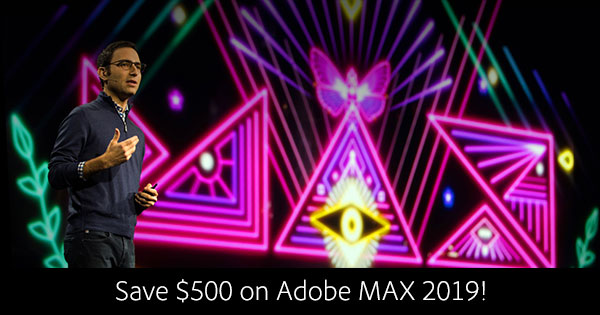 Adobe MAX—The Creativity Conference is lined up for November 4–6, 2019, back in Los Angeles, California – and planning is already underway to make the 2019 MAX experience better than ever: "Join over 15,000 like-minded creatives from around the world for a week of sessions, labs, speakers, events, inspiration and fun — everything you need to keep you creative for the rest of the year. Can't wait to see what we come up with when returning to LA in 2019!"
We've also got a great set of new promotion codes that will score you US$400-500 discount off the regular price of a full (three-day) conference pass, if you'd like to go… The normal price is US$1,895, but you'll pay significantly less than that.