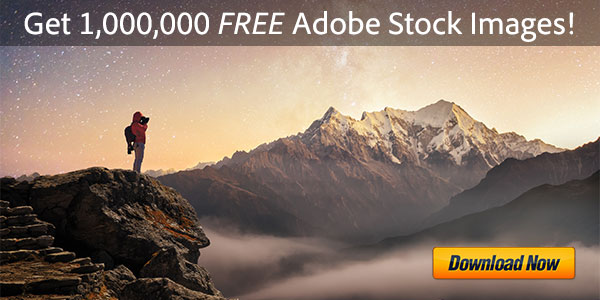 If you'd like to learn how to use Adobe's Creative Suite tools to easily and portably create websites and apps for tablets, smartphones, and mobile devices there's a new 2¼-hour course you'll be interested in…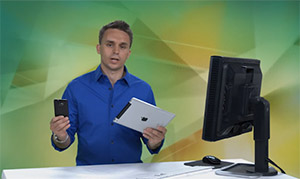 Guru Paul Trani teaches an extensive free class with 18 video chapters that will take you step-by-step on how to create portable content that will run on both Apple iOS and Google Android devices with a wide variety of screen sizes using a single code base. Basic usage of HTML5 and CSS3 is covered, as well as how to bring in Adobe's recent additions PhoneGap (for building fast, cross-platform mobile applica­tions) and Typekit (for delivering custom web fonts).
The first half of the video series employs Adobe Dreamweaver CS5.5 to develop both websites and apps, with steps on how to convert a website into a portable mobile app. The tutorials then move on to using Flash-based tools (with Adobe AIR) to build multi-platform mobile apps. We already know that Flash Professional CS5 can be used to build apps for the iPad and iPhone, but this takes it a step further. The videos guide you all the way through to how to publish your app to your device and to the Android Market (which shows immediately) or to the Apple App Store.
Adobe is dropping some hints about new and future creative tools coming on tablet devices and for HTML5 content creation. On a publicly-available conference call earlier this week, Adobe CEO Shantanu Narayen shared some guidance on the company's upcoming product roadmap and what to expect…
With a shifting landscape that favors HTML5-based content and application delivery, we are doubling down in our investment in this area. CS5.5 delivered enhanced HTML5 capabilities. We recently previewed Adobe Edge, a new HTML5 web motion and interaction design tool, which allows web designers to create cutting-edge animations for their websites. Interest in this tool far exceeded our expectations.

We also just introduced the beta release of a new product code-named Muse, which allows designers to create and publish HTML-based websites without writing complex HTML code. And we are contributing new innovations to WebKit to allow for a more expressive Web. These initiatives show our commitment to help drive the evolution of browsers and be the leading tools provider for HTML5, and this is only the beginning.
So what does this mean in terms of the next release of Creative Suite? Will we see Adobe Muse and Edge – or other new HTML5 tools – as part of CS6?
Big question out there with Adobe's unveiling of Creative Suite 5.5 yesterday – is there a new version of Photoshop for CS 5.5?
We've already taken a close look at this with our extensive release review of all CS 5.5 products. But Photoshop is the most popular product of the suite, so the new functions here deserve special focus:

Photoshop will in fact be getting a revision to CS5.1 while extending the creative process beyond the desktop by helping integrate tablet devices into creative workflows. The new Adobe Photoshop Touch SDK (Software Development Kit) allows developers to create companion apps that run on mobile platforms like the Apple iPad, Motorola Xoom, and RIM PlayBook… The SDK controls an internal scripting engine to perform directed actions within Photoshop CS5 – thus enabling cool new applications like color mixing and painting on tablet devices.
In a week where we learned that Google's Android has become the world's best-selling smartphone platform, Adobe's President and CEO Shantanu Narayen gave an interesting interview to Forbes Magazine, copied below…
In it he extols the virtues of an open ecosystem winning out in a fragmented world, perhaps not unlike the PC and Mac market dynamics of twenty years ago. Narayen cites Flash as a key differentiator and unifier of that fragmentation. Regarding Apple, he says it's a non-issue in that they've made their decision, although they did recently relax some restrictions for Flash apps.
As evidence of growing momentum, he cites 10 million Flash-based devices (smartphones, tablets, and consumer electronic devices) having shipped in the latter half of 2010, essentially since the mobile-attuned Flash Player 10.1 was officially released.
Here at ProDesignTools we love both Android and iOS, Adobe and Apple – we don't take sides, but we think the space and players are worth watching, not to mention entertaining…
Here's the transcript of the interview:

Following a major site upgrade in June, this week Adobe's Photoshop.com expands further by rolling out new versions of their free web-based tools for photo manipulation and manage­ment. The renamed and redesigned Photoshop Express toolset is a collection of integrated online apps for editing, organizing, syncing, and sharing photos. These new and improved tools are faster and more intuitive to use for uploading and organizing images for easy access anywhere, applying quick fixes and cool effects, and sharing albums and slideshows online with family, friends, and colleagues. As before, membership is free with up to 2 GB of online storage included.
Adobe is billing Photoshop.com as the online complement to their family of Photoshop soft­ware. Millions of people so far have signed on for an account and benefited from powerful Photoshop technology for those on-the-go. In launching the site's latest features, Adobe incorporated feedback from thousands of users who wanted a central destination hub for Photoshop interests that brings better and higher performance tools, plus tutorials, inspiration, community, product information, access to trials & purchase, news, and more.