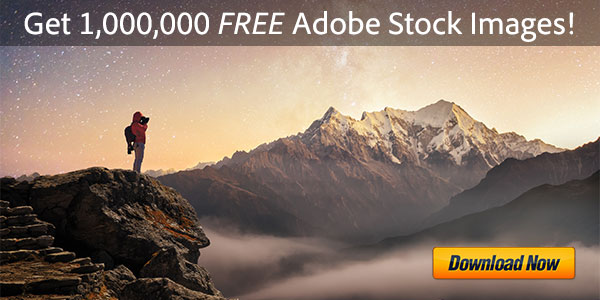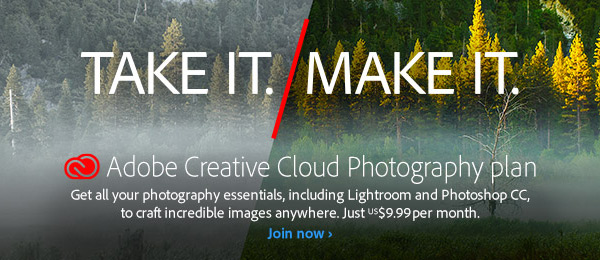 Previously available only as a special promotion (on Black Friday), and originally only offered to existing customers who were upgrading from older versions of Photoshop, Adobe has now made permanent a low-cost Photoshop/photography product bundle that anyone worldwide can take advantage of, with no prior purchase or software ownership necessary…
The new Creative Cloud Photography Plan comes with the latest and greatest full desktop releases of both Photoshop CC and Lightroom CC, plus other integrated tools and services. It includes all of the following components for only US$9.99/month with an annual membership (Adobe's best deal ever on PS):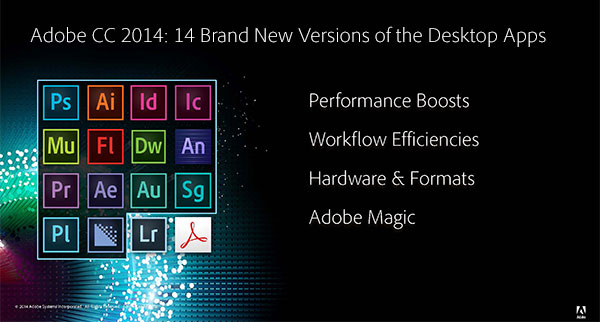 The all-new Adobe CC 2014 release was announced earlier today, with hundreds of new features compared to earlier creative versions… And there's no wait: the CC 2014 software is available immediately for worldwide download via the CC Desktop App… This means everyone gets either a free upgrade or a free trial – but some folks would like or need to access the new tools directly without using Adobe's download manager.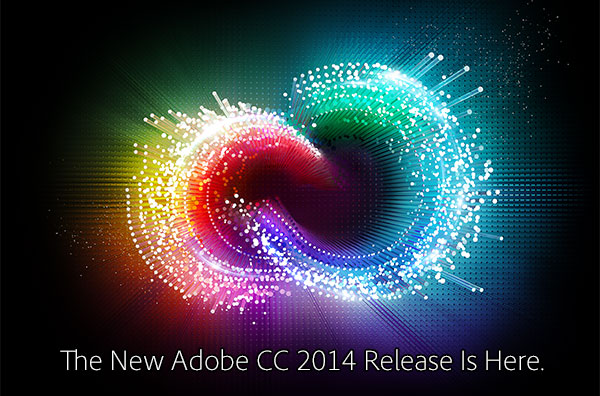 [UPDATE (Oct. 2020) – The all-new Creative Cloud 2021 release has launched and is now available! See what's new in features and all the differences compared to older versions.]
BREAKING NEWS (New York) — Adobe has just announced the immediate availability of the all-new CC 2014 release, with hundreds of new features and enhancements across their creative product line (all tools) focusing on workflow, performance, and connectivity. In this fast-paced and rapidly evolving world of technology and platforms, CC 2014 succeeds the CC 2013 version which launched last June, which in turn replaced CS6 from 2012. So thinking in the old terms, this would roughly be equivalent to CS8 (and more).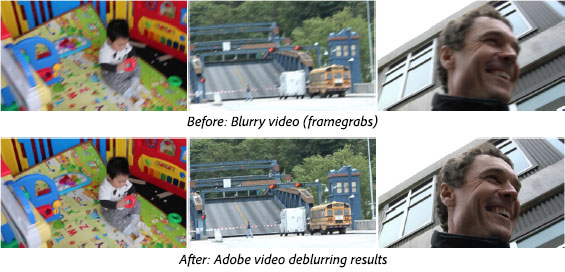 Last week we covered a wonderful story about a terrific new feature in the latest Photoshop CC release: the Camera Shake Reduction Tool, which was previously known as Photoshop Image Deblurring. This new capability has received a lot of press and attention – and, as shown in our previous article, it can really make a difference.
But accomplishing this feat for still images isn't the only cool deblurring application Adobe has been working on lately… Adobe researcher Jue Wang has published a paper on an innova­tive new technique to deblur videos as well – which could be huge consid­ering how much handheld video footage is out there now, and growing every day. The devel­opment of this technology could be a big addition to flagship video editing tools like Adobe's Premiere Pro.
One of the coolest features added in the recent Adobe CC release is the brand new Camera Shake Reduction tool in Photoshop CC… It's a new filter that will analyze your photos to detect and correct blurring due to a shaky camera. It's gotten a lot of attention and justifiably so, as it can make a real difference in saving treasured or irreplaceable photos that might other­wise be lost or unrepairable.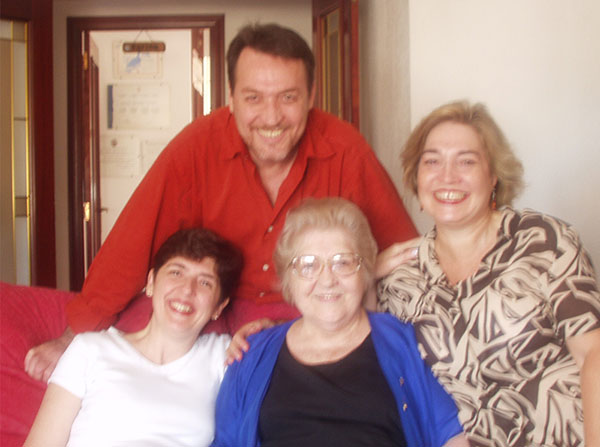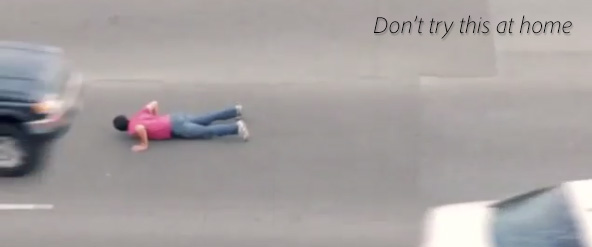 Check out the video below – 11 seconds of heart-stopping footage posted on Instagram by daring Adobe artist Shaun Saperstein:
[UPDATE – Also see our all-new Creative Cloud 2021 Giveaway!]
Last June Adobe shipped the CC lineup of creative tools, the new product line that replaces 2012's CS6. The CC version contains hundreds of new features compared to CS6, and it is available only via Creative Cloud membership.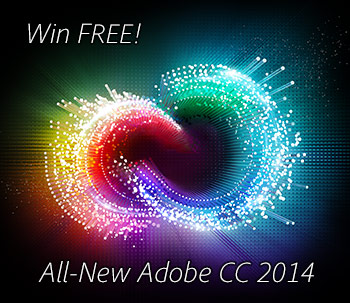 Last week, Adobe announced that they will soon be shipping a major milestone upgrade to CC that will be called the Creative Cloud 2014 Release… And that is exactly what we're giving away for free below, and it's open to everyone world­wide.
In all, Creative Cloud 2014 will come with 15 new desk­top applica­tions (Photo­shop CC 2014, Illus­trator CC 2014, InDesign CC 2014, Muse CC 2014, and all your favorites), together with other comple­mentary tools and services (such as Acrobat Pro, Light­room, DPS, Behance ProSite, Typekit) and much more. See the entire contents of what's in Creative Cloud, where all ongoing upgrades are auto­matic­ally included at no addi­tional charge.
So this means that all current Creative Cloud subscribers will automatically receive the new CC 2014 Release whenever they want it. We expect this software will be available to download immediately on the CC 2014 launch date, and you'll be able to install and run it alongside any older applica­tions you may have, including CS6 and CC 2013.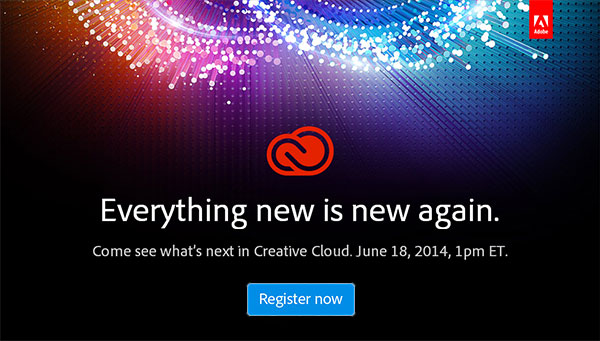 BREAKING NEWS — This just out from Adobe:
The 2014 release of Creative Cloud is coming: Watch the keynote live online.

On June 18th at 1pm ET, see the next evolution of Creative Cloud. All-new desktop and mobile apps, new creative hardware, hundreds of new features and other surprises – all designed to accelerate your creativity and make everything you do every day easier and faster.

Watch the free keynote live on June 18th: Catch the replay.
Adobe's finally done it. In case you haven't heard yet about the new Photoshop Playbook, you should.
After years of offering free video tutorials – and following on to Senior Product Manager Bryan O'Neil Hughes' success with his "Hidden Gems" series – Adobe has built a new collection of bite-sized lessons that cover exactly the kinds of things that many, many people want to (know how to) do with Photoshop.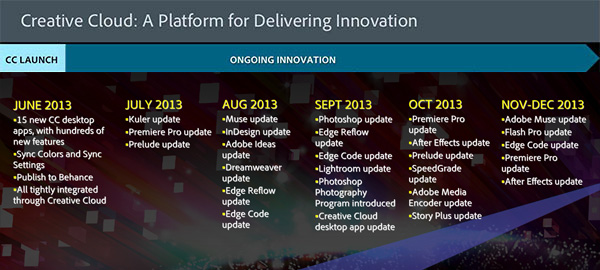 When comparing Creative Cloud to the older Creative Suite model, one of the promises of CC is an ongoing stream of product updates that comes included with every membership. Paying extra for upgrades is a thing of the past because your tools are always up to date with the latest-and-greatest versions – instantly as soon as the download is available, or whenever you want it to happen…
So, after a long history of monolithic 18-24 month product cycles, how is the company now adapt­ing and delivering on this new rapid refresh model in this time of fast-paced techno­logical changes?