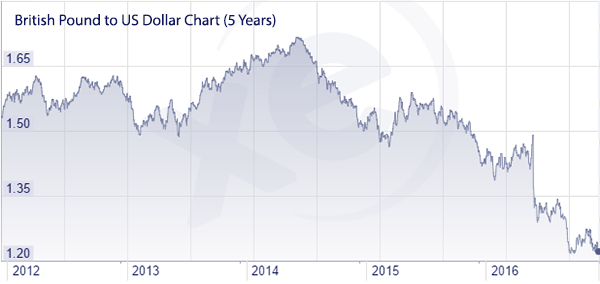 A reader asked us about a notice he received from Adobe regarding an upcoming increase in CC subscription pricing in some countries. Per the company's email, the Creative Cloud membership costs in certain areas will be changing due to currency fluctuations. This only affects a relatively small number of countries, but what exactly does this mean, and why is it happening?
Here is an excerpt from Adobe's official statement about the pricing adjustment in these geographies:
… Currency exchange rates have fluctuated significantly over the last few years. Like many US-based global companies, Adobe is making pricing adjustments to offset fluctuations in foreign exchange rate. We monitor these and make adjustments only when necessary.
As a US company, all customer payments come back to dollars (USD) for Adobe. The overall pricing for Creative Cloud has been pretty stable since its initial launch five years ago, and has never been adjusted for inflation. So they don't seem to be doing this to be unfriendly, but rather on an excep­tional basis to compen­sate for large currency swings that have happened in some countries since that time.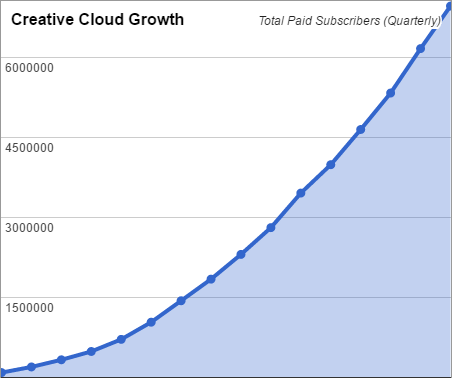 For example, when Creative Cloud pricing was first set in 2012, the British Pound-to-Dollar exchange rate was around 1.60. Now it is near 1.20. So while Adobe hasn't changed the pricing for customers in USD, because of the large swing in the Pound, the company is now receiving 25% less in USD (after currency conversion and VAT is taken out) from customers in the UK.
And in countries like Argentina, Chile, and Russia, the exchange rate movements have been greater, meaning Adobe would need to make a larger adjust­ment. When you convert the current prices in these places back to USD, the effective subscription rates have fallen to a much lower level than what is paid by customers elsewhere.
But what if an exchange rate goes in the opposite direction – what happens if the USD gets weaker? Then Adobe can (and does) make changes going the other way… In fact, the company has lowered local subscription pricing as well – they are dropping CC costs in Brazil this year, and also lowered prices in Switzerland and Liechtenstein a year ago.
Special: Legally download dozens of free Adobe books for a limited time!
Sales Tax Rates (Including VAT or GST) Can Also Be a Factor
Adobe also occasionally needs to adjust what is charged when the applicable sales/VAT/GST tax rates change in particular countries… In these cases, the additional funds are going to state or local governments, rather than the company itself. Adobe collects the tax on behalf of governments, which are included in the listed price.
For example, this happened recently in Australia and in New Zealand. Previously, customers did not have to pay taxes on most international online purchases. But since last fall, all subscriptions for new or renewing customers are required to include the local (10-15%) GST added onto what Adobe receives.
Any changes in sales taxes do not affect the base price of your Adobe subscription or membership. And if you have an exemption for the tax, then just log in to your Adobe account and add your Registration number.
Finally, note that any comparison between subscription rates in different countries always needs to back out the respective sales tax rates in each of the regions, to be on an apples-to-apples basis… For instance, in Europe/UK, Creative Cloud membership costs are always quoted with the (large ~20%) VAT included – whereas in the USA, prices are always quoted before state sales tax is added.
The Last Possibility: Your First-Year Promotional Pricing Ends
The final possibility to explain increases in Adobe CC subscription rates is when your initial (one-off) promotional pricing draws to a close. At that point, all renewals become at the current regular rates, now that your discounted first-year pricing is ending.
In this case, the Creative Cloud renewal price quoted in the email you received includes any changes that would be made if you are coming to the end of a promotional pricing period, and shifting to standard pricing.
This can include, for example, students and teachers who receive a larger-than-normal education discount for the first year of Creative Cloud, then the normal education discount thereafter.
When Does Any Price Change Go into Effect?
There are two possibilities for when any change to Adobe's subscription pricing or tax rates would go into effect. The first is for Annual memberships. All Annual subscribers are guaranteed their current CC pricing for the full duration of their 12-month contracts. So any pricing increase or decrease would go into effect only on the date of your annual renewal. Per Adobe's Subscription Terms, "You'll be charged the annual rate stated at the time of purchase and your contract will renew automatically, on your annual renewal date, until you cancel. Renewal rates are subject to change, but we'll always notify you beforehand."
Month-to-month subscribers are different. You can cancel a Monthly subscription plan at any time with no cancellation fee – but because the rate is never locked in, it can be changed at any month's renewal. Per Adobe's Subscription Terms, "Because there's no annual contract, your monthly rate is subject to change, but we'll always notify you beforehand."
What Can You Do?
Well, the simplest answer is that if you haven't subscribed yet – or if you're still only a Monthly subscriber – then you can easily lock in your rate at the current pricing for the next 12 months by becoming an Annual subscriber now:
On a per-month cost basis, the Annual rates are significantly less than the Monthly rates anyway.
If you're already an Annual member, then any change in the core subscription rate wouldn't happen until your once-per-year renewal date.
No one ever likes to see a price increase, it's true… Hopefully this article helps explain a bit more why it happens. Fortunately, these are relatively rare events where Adobe (like many international providers) is trying to selectively adjust to market forces beyond its control, to lose less in the currency translations. Economists say there are always trade-offs to stronger vs. weaker curren­cies, and while having a weaker currency can make imports more expensive, one major upside is that it can also stimulate exports and create jobs in a country where the exchange rate has fallen.
See Also

Do you have any questions about Creative Cloud? Just ask below and we'll get you answers fast!
Keep up with the latest on Adobe software — follow us on Facebook or Twitter, or subscribe to our RSS feed… You can also enter your email and have new articles sent directly to your Inbox. We are reader-supported; when you buy through links on our site, we may earn an affiliate commission.