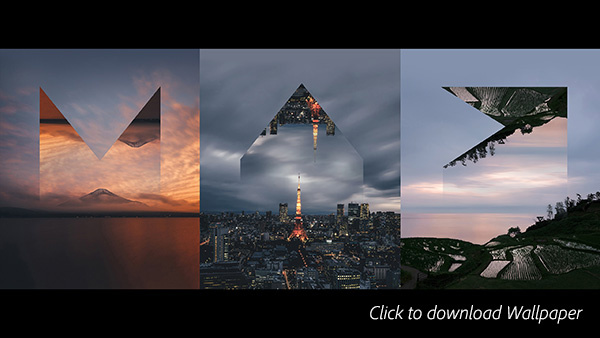 [UPDATE (Oct. 2022) – Watch over 200 new courses & tutorials from MAX 2022 – free!]
Did you make it to MAX this year? Adobe's Creativity Conference smashed all records with 10,000 attendees coming together in San Diego earlier this month, double from 5,000 just a few years ago… And that was despite the recent rise in the cost of a full conference pass to US$1,595.
For the price of that ticket, participants enjoyed major new product launches, inspirational key­notes from creative luminaries, hundreds of enriching training sessions, plentiful opportunities for networking with colleagues, access to the latest cool technology on the pavilion floor, meeting the Adobe product teams in person, the highly-anticipated "Sneak Peek" demos of jaw-dropping new features under development, and of course the famous MAX Bash party.
But if you didn't make it, no worries – believe it or not, you can still tap into many of the best resources from the comfort of your own laptop, tablet, or phone!
The great news is that most of the courses were recorded on video and are now offered online – for free… In other words, pick your favorite Adobe tools and you can learn the latest tips, tricks and techniques from the best instructors in the field right from your desktop. There are six major tracks below (Creative Careers, Featured Speakers, Photography & Creative Imaging, Web & App Design, Graphic Design & Illustration, and Video) with many different topics; most classes are a little over an hour long and the complete collection of 170 videos runs to 235 hours of training in total.
Special: Legally download dozens of free Adobe books for a limited time!

Experience the Creativity Conference – online. Adobe MAX gathers designers, developers, industry pros and visionaries to explore the latest technologies, techniques and strategies for delivering cutting edge creative work… Now available on-demand.
One really cool feature is you can download any of these presentations for later viewing offline on your computer… While watching your video online, just right-click on the playing window and select "Save video as…", and then specify a location to save the video locally to your hard drive. The video will be downloaded in H.264 format with a .MP4 file extension, and can then be played back with almost any media player without an Internet connection, or transferred to a smartphone/iPhone or tablet/iPad for anywhere-anytime viewing. There's also a Cast option to play back these classes from the Chrome browser on your TV or other devices.
So if you couldn't make it to California this year, or didn't have the $1,595 to needed to attend, didn't win our MAX ticket giveaway, or weren't able to catch everything you wanted there, then here are all the best new training and tutorials direct from the show, now free to watch… Totaling 235 hours in duration, that's almost 30 eight-hour days worth of content (for real) with unlimited access – exciting enough to keep you busy for a while!
The entire directory to all 170 recorded sessions is given below. What's more, you can already preregister at no cost to get a $500 discount savings on the next MAX conference, plus see how you can fly there for free!
MAX 2016 – Keynotes
The Future of Creativity and Design – Welcome
The Future of Creativity and Design – Creative Cloud and Adobe Stock
The Future of Creativity and Design – Design
The Future of Creativity and Design – Video
The Future of Creativity and Design – Photography
The Future of Creativity and Design – Close
Community Inspires Creativity – Welcome and Zac Posen
Community Inspires Creativity – Lynsey Addario
Community Inspires Creativity – Janet Echelman
Community Inspires Creativity – Adobe Project 1324/Sundance IGNITE winners
Community Inspires Creativity – Quentin Tarantino
MAX 2016 – Creative Careers
7 Things Every Designer Should Know Before Becoming a Creative Director
A Cross-Country Journey of Rapid Creation
Achieving Content Velocity for Cross-Channel Marketing
Chris Burkard – Achieving Career and Personal Growth by Working in Extreme Locations
Creative Entrepreneurship: Building a Million-Dollar Brand
Creative Spaces: An Overview of the Creative Opportunity on Facebook and IG
Creatives at Work: Adobe Acrobat DC Turbocharges Creative Workflows
Cut Your Design Time in Half with Creative Cloud Services
Drawing on Your Creative Process
Everything Your Mother Never Told You About Launching a Product Line
Expanding Your Reach with Creative Streaming
FR$$LANCED the Documentary: Secrets of the Design Hands for Hire
I Didn't Know Acrobat Could Do That
I Didn't Know Acrobat Could Do That Too
It's Not Ready Yet: The Perfectionist's Struggle in Designing Projects
Leveraging Social Media to Build Your Brand
Navigating the New Career Landscape
Overcoming the Good Girl Myth to Achieve Creative and Business Growth
Stephen Gates – Success Is a Choice: Building Creativity and Leadership in Your Team
Streamlining Collaboration Across Large-Scale Organizations
The Creative Team of the Future
Unlabeled Cool: Developing an Authentic Brand with Marc Ecko
'Dog's Dinners' and How to Avoid Them
MAX 2016 – Featured Speakers
Chris Burkard – Achieving Career and Personal Growth by Working in Extreme Locations
Dan Stiles – You Don't Have to Start with a Good Idea – You Just Have to Finish with One
Gemma O'Brien – The Future of Typography Is Human
Helena Price – Making Personal Projects with Impact
Kyle Webster – Wet Paint, Rough Charcoal, No Mess: Natural Media Emulation in Photoshop
Victoria Siemer – Surreal Photo Manipulations: Creating the Impossible
MAX 2016 – Graphic Design & Illustration
Aaron Draplin – Pretty Much Everything: What Making a Book Taught Us
Adobe InDesign CC: Tips and Tricks
Adobe Portfolio: Creating a Killer Portfolio in a Matter of Minutes
Adventures in Experiential Design
Amy Balliett – How to Create Visual Campaigns that Captivate, Educate, and Impact
Analogue Typography in a Digital World
Creative Cloud for Designers: A Grand Tour
Creativity Beyond Imagination
Dan Stiles – You Don't Have to Start with a Good Idea – You Just Have to Finish with One
From InDesign to Muse: Embarking on a Codeless Web for Print Designers
Full-on Fixed Layout EPUB Using InDesign
Gemma O'Brien – The Future of Typography Is Human
Hacking Illustrator: Solving Everyday Graphics Problems
I Didn't Know Illustrator Could Do That! Plug in to a Speedier Workflow
I Wish I'd Known That! Photoshop Power Shortcuts for Designers
Illustrator CC: Advanced Tips and Techniques
Illustrator: Gaussian Blurring the Line Between Typography and Illustration
InDesign Animations: Strategies for Jaw-Dropping Results
InDesign CC Power Shortcuts
InDesign CC: Working with Adobe Stock, Graphics, and More
Introduction to InDesign CC: Get Started, Get Essentials, and Get Inspired
Make It on Mobile: Adobe Comp CC and Capture CC to InDesign CC
Making a Masterpiece: Creating Art with Stock Imagery
Masters of None
Mobile Drawing Apps: Fun and Functional
More Than Just a Pretty Face: Choosing a Type That Works for You
Photoshop + After Effects = Awesomeness
Teamwork Makes the Dream Work: Improve Efficiencies Using Collaboration
Ten Design(er)s That Changed My Life
The Difference Between Being Cute & Being Creepy Is One Emoji
The Proof is in the Process: Secrets of Effective Illustration Workflow
The Secret Language of Movie Posters
UN Stamp Design: Adventures with Unicorns with Zebra Skin and Blue Hair
Using Interdisciplinary Design to Raise Awareness Around Social Issues
What's New in Illustrator CC
What's New in InDesign CC
Wonder-making with Letters
Working Happy, Not Hard – Updated for the Third Year!
MAX 2016 – Photography & Creative Imaging
A Designers' Guide to Using 3D
Advanced Tips and Techniques to Unleash the Power of Photoshop CC
Be Your Own Designer: Learn How to Conquer Your First Projects in Photoshop
Be Your Own Marketer and Expand Your Social Footprint
Becoming an Expert in Lightroom
Building the Life and Career You Want with Social Media
Chris Orwig – Cultivating the Creative Spark
Creating Comics and Graphic Novels in Photoshop
Creating and Using 3D Images for Campaigns
Creative Color Crash Course
Developing your Inner Picasso: Painting with Photoshop CC
Drone Invasion: The Evolution of Flying Cameras
Earth, Wind, and Fire: The Subtle Art of Atmospheric Effects
Easy Tips and Tricks for Graphic Designers Curious about 3D
Getting the Most Out of Lightroom
Helena Price – Making Personal Projects with Impact
Improvised Magic: Illustration in Photoshop, the Easy Way!
Is 3D Really the Next Move for Graphic Designers?
Kyle Webster – Wet Paint, Rough Charcoal, No Mess: Natural Media Emulation in Photoshop
Mobile Photography Workflows: Capture, Edit, and Publish Anywhere
Mobile Photography: Pushing Boundaries with Your Phone
Mobile Photography: Small Camera, Big Results
Multishot Mayhem: HDR, Panorama, and Time-lapse
One Image. Two Looks.
Opportunities and Careers in Stock Photography: Trends and Tips for Success
Photoshop Selections, Layers, and Masks – Oh My!
Secret Retouching Techniques Made Easy
Shooting with Post in Mind
Top 10 Photoshop Tips and Timesavers
Victoria Siemer – Surreal Photo Manipulations: Creating the Impossible
What's New in Photoshop CC
What's Your Type?
MAX 2016 – Video
360/VR Video: The Path to Immersive Storytelling
After Effects: An Exploration of Tips, Tricks, and Techniques
After Effects: The Basics of Text Animation
Audio Is Half The Picture: Getting Great Mixes with Premiere Pro & Audition
Avoid the Mistakes: Save Time, Money, and Sanity from Production to Post
Crafting the Story: Storytelling Techniques That Capture the Audience
Create Your First Video: Bringing It Together with Creative Cloud
Creating Pro VR Content for Entertainment: Tools and Technology
Creating Your Own Virtual Reality Video
Creating a Documentary Film: An Inside Look at Take Me Home Huey
Creative Cloud Tips and Tricks for Post-Production
Creative Editing Techniques in Adobe Premiere Pro
Cutting Through the Clutter on YouTube
Demystifying Log, Raw, and HDR Video
Get Home in Time for Dinner! Advanced Timesaving Workflows in Premiere Pro
How to Incorporate Video into your Creative Projects
Learning to See Like a Colorist: The Why of Video Color Correction
Luisa Winters – Making Your Presentations Pop: Using After Effects to Make an Impact
Moving from Still to Video: The Photographer as Videographer
Proxies and Compression Made Easy
Quick Tips to Produce Social Media Campaigns with Video
Rich Harrington – Cinemagraphs & GIFs: Making Moving Photos with AE & Photoshop
Starting Off on the Right Foot: Creative Cloud Setup and Organization
The Art of the Interview: Creating Better Interview Videos
Unlocking Inspiration: Creative Cloud Tools That Capture Your Creativity
Video 2026: What the Future Holds for Video Creatives
Video for the Photographer: Prepping to Editing in Adobe Premiere Pro
MAX 2016 – Web & App Design
Adobe Animate CC: A New Era for the Animation Industry
Adobe Animate CC: HTML5 Banner Ad Creation 101
Adobe Animate: Cheating Your Way to Better Animation
Adobe Dreamweaver: Working with Web Style Guides
Adobe Muse 101: Building a Responsive Website From Scratch
Adobe XD, Photoshop, and Sketch for Product Design: I Can't Keep Up!
Animate CC: Taking It to the Next Level
Behind the Scenes of Designing Adobe XD
Building Adobe Muse Sites Faster with Blog, Shop, and Video Widgets
Coding for Designers
Creating Better Together
Critical Tips for Responsive Web Design with Adobe Muse CC
Designing Better App Icons with Photoshop and Illustrator
Designing Click-through Mock-ups Using Adobe Muse with Pivotal Labs
Designing a Design System
Designing with Beautiful Typography in Adobe Muse
Doing More with Muse: Top 10 User Tips and Tricks
Ethan Marcotte – Responsive Design: Beyond Devices
Humanizing Usability and User Experience Across Cultural Boundaries
Justin Avery – Responsive Design in 2017
Making Cartoons at Nickelodeon with Animate CC
Mastering Adobe XD
Migrating from DPS to Adobe Experience Manager Mobile
Need an App? Design, Build, Deliver with Adobe Experience Manager Mobile
No More Static Designs: Design and Prototype with Adobe XD
Photoshop CC: Filling the Gap in Web and App Design
Reinventing Your Digital Design Process with Adobe XD
Rough to Real: Lo-Fi to Hi-Fi Design in Adobe XD
Streamlining Version Control with Dreamweaver
Surviving Your Next Responsive Web Design Workflow Shake-up
Telling My Stories, My Way: My Journey to Becoming a Self-Made Artist
The Fundamentals of Building Beautiful Email Experiences
The Prototyper's Mindset
Tricks for Creating Impressive Web Designs with Photoshop CC
Users Are People Too
Weaving a Richer Web with Dreamweaver CC Extensions
What's New and Groundbreaking in Dreamweaver CC
What's Next for Adobe XD?
Why Play Science Is the Future of Interaction Design
Free Stock! Download 1,000,000+ premium assets from the new Adobe Stock Free Collection
See Also

Keep up with the latest on Adobe software — follow us on Facebook or Twitter, or subscribe to our RSS feed… You can also enter your email and have new articles sent directly to your Inbox. We are reader-supported; when you buy through links on our site, we may earn an affiliate commission.