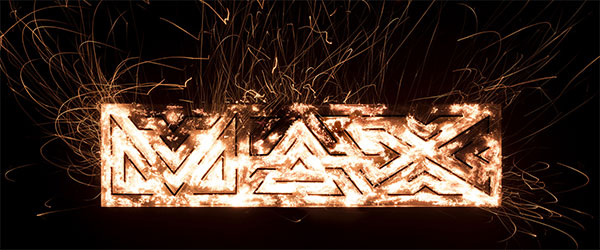 [UPDATE (Oct. 2022) – Watch over 200 new courses & tutorials from MAX 2022 – free!]
Did you make it to MAX this year? Adobe's Creativity Conference broke records with 12,000 attendees coming together in Las Vegas earlier this month, double from 6,000 just a few years ago… In fact, it was the largest gathering of talented creative professionals that there has ever been in one room, anytime in history!
Those who came enjoyed major new product launches, inspirational key­notes from creative luminaries, hundreds of enriching training sessions, plentiful opportunities for networking with colleagues, access to the latest cool technology on the pavilion floor, meeting the Adobe product teams in person, the highly-anticipated "Sneak Peek" demos of amazing new features under development, and of course the famous MAX Bash party.
But if you didn't make it, no worries – believe it or not, you can still tap into many of the best resources from the comfort of your own laptop, tablet, or phone!
The great news is that many of the courses were recorded on video and are now offered online – for free… In other words, pick your favorite Adobe tools and you can learn the latest tips, tricks and techniques from the best instructors in the field right from your desktop. There are five major tracks below (Creative Careers … Graphic, Web & UX Design … Illustration & Creative Imaging … Photography … and Video) with many different topics; most classes are about 1½ hours long and the complete collection of 105 videos runs to 140 hours of training all together.
Special: Legally download dozens of free Adobe books for a limited time!

Experience the Creativity Conference – online.  Adobe MAX gathers designers, developers, industry pros and visionaries to explore the latest technologies, techniques and strategies for delivering cutting edge creative work… Now available on-demand.
So if you couldn't make it to Las Vegas this year, or didn't have the $1,595 entrance fee, didn't win our MAX ticket giveaway, or weren't able to catch everything you wanted there, then here are all the best new training and tutorials direct from the show, now free to watch… Totaling 140 hours in duration, that's over 17 eight-hour days worth of content (for real) with unlimited access – exciting enough to keep you busy for a while!
The entire directory to all 105 recorded sessions is given below.  Next year, MAX will be moving back to Los Angeles, California, on October 15-17, 2018 – and already you can save $500 by preregis­tering here (with no financial obligation or commitment), plus see how you can fly there for free!
MAX 2017 – Keynotes
Accelerating Your Creativity – Welcome
Accelerating Your Creativity – Creative Cloud and Adobe Stock
Accelerating Your Creativity – Design
Accelerating Your Creativity – Photography
Accelerating Your Creativity – Video
Accelerating Your Creativity – The Future
Community Inspires Creativity – Jonathan Adler
Community Inspires Creativity – Annie Griffiths
Community Inspires Creativity – Mark Ronson
Community Inspires Creativity – Adobe Design Achievement Awards & Project 1324 winners
MAX 2017 – Creative Careers
Acrobat: Hidden Gems for Creatives
Building Your Personal Brand
Career Crossroads: Navigating Your Next Professional Move
Fueling Success by Creating a Fun Work Environment
Good Work Deserves Good Design: How to Work with Nonprofits
How NOT to be a Creative Dictator
How to Persuade Your IT Department to Move to Creative Cloud
In-house Powerhouse: Managing an Empowered Internal Creative Team
Owning the Creative Process and Designing for Equity
Putting AI to Work for Your Business
Stepping into the Spotlight: Techniques to Step Up Your Presentation Game
The Big Picture: Our Vision of Enterprise Creativity
Transparent Teams: Driving Alignment Through an Open Creative Process
MAX 2017 – Graphic, Web & UX Design
Adding Realistic Textures to Your Designs in Illustrator
Adobe Muse 101: Building a Responsive Website from Scratch
Adobe Spark: Your Secret Weapon for Designing Social Media Content
Baidu Design: UX Innovations for a Billion Users
Branding Passion: How to Create a Compelling Campaign for Social Change
Content Marketing Made Easy: Build a Brand, Grow a Following
Creating a UI Design System for Millions of Americans
Design Hacking with Illustrator: Color and Shape
Designing Government Services for Everyone: A United UX for America
Do Babies and Ideas Come from the Same Place?
Evolution of the Design Process with Adobe XD
Experiential Design 101: Authenticity For the Win
Fast and Fearless: Pitching, Prototyping, and Executing in the Enterprise
Fear Less. Build More.
From Concept to Console: How Design Drives World's Best-Selling Video Games
Good Type or Bad Type: What's the Right Type?
Harness the Force of Adobe XD: Pro Tips from the Inside
How Far Can Design Stretch? Mixed Reality? AI? 2D/3D?
How to Prove the Value of Design – with Science
I Wish I'd Known That! Photoshop Power Shortcuts for Designers
InDesign CC: Tips and Tricks
InDesign Power Shortcuts
InDesign Wow! Publish Online and Animations
Integrate Accessibility into Each Phase of Your Designing Framework
Lettering Design from Sketch to Final Artwork
Lo-fi Magic, Design, and Paper Planetariums
Making Your Personal Story Pop with Creative Cloud
Mapping Your Path to Great Design
One-Stop Shop: How Adobe Animate Paved the Way for Independent Animators
Past Forward with Charles S. Anderson: Process, Projects, and Puns
Responsive Design: What's Coming in 2018 and Beyond
Storytelling at the Intersection of Architecture, Design, and Technology
Stuff That Has Nothing to Do with Graphic Design
The Virtual and Augmented Realities of Visual Communication
Think About Accessibility in Everything You Design
Tips and Tricks for Creating Interactive HTML5 Banners with Animate CC
Typography Tips Everyone Should Know
Unleashing the Power of Adobe Creative Cloud with Artist Android Jones
What's New in Adobe XD
What's New in Animate CC
What's New in Dreamweaver CC
What's New in Illustrator CC
What's New in InDesign CC
What's New in Photoshop CC
Why Design Matters
MAX 2017 – Illustration & Creative Imaging
Adventures in Mobile Drawing: Fun, Functional, and Inspirational
Creative Group Therapy: Joy & Creativity for You, Your Team, & Your Clients
Everyday Selections in Photoshop Made Easy
Exclusive Look: Compositing Secrets Pros Use for Major Ad Campaigns
Going Indie: The Most Complex Thing You'll Ever Design Is Your Own Career
Illustrator CC: Advanced Tips and Techniques
Illustrator? Animator? Designer? 25 Years Later and Still Not Sure Who I Am
Making Fantastic Comics with Photoshop: Exploration of a Workflow
Making Money Doing What You Love with Adobe Stock
Pixels, Vectors, and Design Tricks…Oh My!
Project Felix: 3D for Graphic Designers and a Journey into AR/VR
Teamwork Makes the Dream Work: Using and Sharing Assets with Creative Cloud
The Devil's in the Details: Creating Poster Art for the Pop Culture Scene
The Monster Project: Getting Creative with Doing Good
The Secret Language of Movie Posters
Unlocking the Power of Photoshop CC: Advanced Tips and Techniques
MAX 2017 – Photography
A Modern Photo Workflow
Authentic and Awesome People Pictures
DJI Drones and Creative Cloud: Elevating your Image
Extending the Shot: HDR, Panorama, and Drones
One Image, Two Perspectives: Creating Photographs with Impact in Lightroom
Story Art: Creating Pictures That Tell Incredible Stories
The Future of Photography: Capturing, Editing, and Sharing from Anywhere
Your Mobile Phone Is a Powerful Photography Tool
MAX 2017 – Video
47 Things to Know About After Effects
Advanced Timesaving Workflows in Adobe Premiere Pro
Audio Is Half the Picture: Getting Great Mixes with Premiere Pro & Audition
Create Your First Video: Bringing It Together with Creative Cloud
Creating Virtual Reality Video
Creative Cloud for Video: Tips and Tricks for Post-Production
Making Your Presentations Pop Using After After Effects and Premiere Pro
Moving from Still to Video: The Photographer as Videographer
Quick Tips to Produce Videos that Get Clicks
Story Secrets for Video Content Creators
Type Choreography for Everyone
Unlocking Video Inspiration: Tools That Fuel Your Creativity
Vimeo Staff Picks: Behind the Scenes
Free Stock! Download 1,000,000+ premium assets from the new Adobe Stock Free Collection
See Also

Keep up with the latest on Adobe software — follow us on Facebook or Twitter, or subscribe to our RSS feed… You can also enter your email and have new articles sent directly to your Inbox. We are reader-supported; when you buy through links on our site, we may earn an affiliate commission.