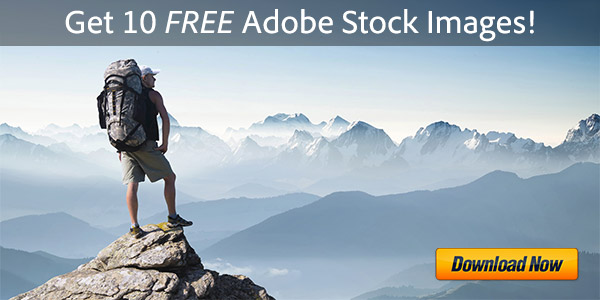 [UPDATE – See all of Adobe's current deals & discounts!]
Adobe has launched a true barnburner of a deal, a "first" for owners of competitive software and also for owners of many versions of Adobe products who can now buy the latest CS5.5 release of Premiere Pro or the full Production Premium suite (Windows or Mac) for half-off their normal prices with coupon code, and the offer is available all over the world…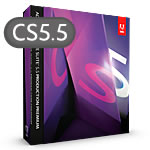 It's officially targeted at video users and producers, but because the suite contains products like Photoshop Extended, Illustrator, Flash Professional, Audition, and Flash Catalyst in addition to Premiere Pro* and After Effects* (see the full list of applications included), many could take advantage at these prices. For example, the normal price of Photoshop CS5 Extended is US$999, but with this special you get that plus an entire suite of 10 other products for US$849 total!
Apple Final Cut Pro and Avid Media Composer customers can receive the 50% savings off the full versions of Premiere Pro CS5.5 or CS5.5 Production Premium – but you must use the promotion code linked here: SWITCH. If you need more convincing, see the Top 10 Reasons to Switch to Premiere Pro CS5.5 (now just $399), or learn why Adobe is offering this sale.
Owners of any of the Adobe tools listed below are also eligible to receive the same price (50% off the full version) on the Production Premium suite, under a parallel offer…
[UPDATE – Also see our new Holiday CC 2018 Giveaway!]
Over the past year we've given away a lot of software… Last month we held our biggest giveaway yet – a copy of CS5 Production Premium (see our lucky winner). This month things get even bigger and better – in partnership with Adobe, we're offering a free boxed copy of the brand new CS5.5 Design Premium – the #1-selling Creative Suite edition…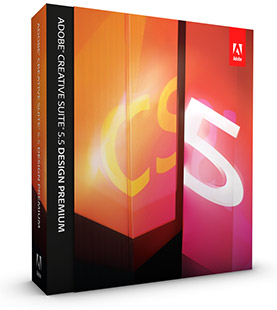 Creative Suite 5.5 was officially released just two weeks ago, and contains a large number of new product features and improvements over CS5. But this prize is not an upgrade or education version – it is the shrinkwrapped, full commercial English version of CS 5.5.
CS5.5 Design Premium sells for $1,899 / €1,899 / £1,509 and includes Photoshop Extended, InDesign, Dreamweaver, Flash Pro, Illustrator, Acrobat X Pro, among others… (see the complete list of applications it contains) If you want to try it out first, the free trials also are now available.
This giveaway is open to residents of North America, Europe, U.K., Australia, New Zealand, and South Africa – and all you need to do for a chance to win is the following three steps:
Since Creative Suite 5.5 was launched three weeks ago, Adobe has held three "Ask a CS Pro" sessions to find out more about the new release and get top questions answered. The first one happened on Facebook and we covered it in its entirety. The most recent two included live demo walkthroughs of the new CS5.5 products and features, plus plenty of great Q&A. The replays run about an hour apiece and you can watch videos of them here (April 21st) and here (April 28th).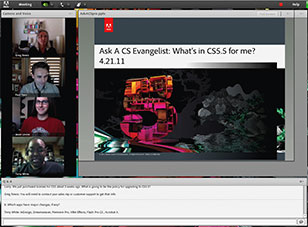 We have recorded the entire text of the questions and answers from both of these last two sessions and they are shared for you below. Adobe's Creative Suite Evangelists are Terry White (Design), Rufus Deuchler (Design), Greg Rewis (Web), Paul Trani (Flash Platform) and Jason Levine (Digital Video & Audio).
If you have any questions at all about the release that are not answered here or by our CS5.5 launch review, or comparison to CS5, or what's new product feature articles, just leave them in the comments below and we'll get answers!

With the release of CS5.5, Adobe is adding an additional option for purchasing the Creative Suite line of products… Presently, there exists Commercial, Education, and Volume choices, which continue as before – and now there are Subscriptions as well, for CS5.5 (only). The customer alignments are as follows:
The subscription editions are rather like renting the software for a set period. You download and install the CS5.5 software on your computer as normal (it's not online or cloud-based), but instead of paying a single price up-front to use the product forever, you pay 5% to 7.5% of the regular cost per month to use it. While the subscription remains active, you have access to the latest version of the software as well as CS Live online services. Then if/when you cancel or stop paying, the product stops working on the installed computer(s), ceasing access to your Adobe project or data files.
Last week Adobe unveiled Creative Suite 5.5 and held an expert session to address common questions and answers about the new release. We covered part of this session in our earlier piece on the free-upgrade grace period for CS 5.5…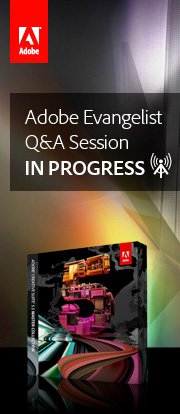 And here, without further ado, is the rest of the shared knowledge from those Adobe Evangelists.
If you have any questions at all about the release that are not answered here or by our CS5.5 launch overview, or comparison to CS5, or new product feature articles, just leave them in the comments below and we'll get answers!
Topics
[UPDATE (March 2012) – Adobe's grace period for free upgrades to CS6 is here!]
Adobe launched Creative Suite 5.5 this week and it is open for preorder but not shipping yet… The company says the release date will be in May, and in the meantime you can still buy Creative Suite 5 (or download the CS5 free trials) if you need something going today.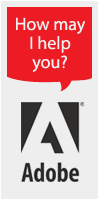 And, if you bought Adobe CS5 recently (a suite edition or an individual application like InDesign, Dreamweaver, Flash, After Effects, Premiere Pro) or if you purchase any CS5 product now, you may be entitled to a free upgrade to CS5.5 when it is released.
Historically, Adobe's policy for major product releases has been that you may qualify for a free upgrade if you buy the previous version near or after the new product has been announced, but before it ships… The advantages are threefold: (1) you get software available for immediate download, (2) you get a more mature release if you prefer and can move up later at your leisure, and (3) you win a lower upgrade cost (e.g., from CS2, CS3, or CS4), because you're buying fewer steps to go up. For Design Premium it's $150 less to upgrade now from CS3 to CS5, than to upgrade from CS3 to CS5.5.
The good news is this post-announce free upgrade policy remains in effect, according to an Adobe Q&A Session earlier this week… So it looks like you can get the best of both worlds and buy or upgrade to CS5, and then later get a free update to CS 5.5 when you — and it — are ready. (Just look for "Can't wait? Order the previous version today" on Adobe's page…)
Adobe has just unveiled Creative Suite 5.5 – and one of the upgrade questions people are asking is what's new, what's different, what's changed in CS5.5 as compared to previous version(s)? So our job here is to give you a quick "cheat sheet," or guide to the updates. Adobe calls it "the most compelling release yet" and these kinds of answers can help decide about upgrading…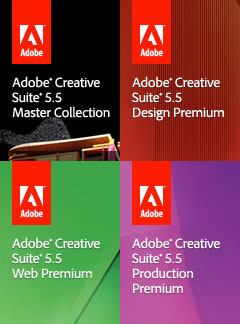 You may be wondering, why a Creative Suite 5.5? What happened to CS6? See what Adobe's CEO says about it, or read our launch overview… You might also be interested to know that a CS6 release won't be out until a long time from now.
CS5.5 updates most of the individual products, but not all… The 11 upgraded applications are: InDesign, Dreamweaver, Premiere Pro, After Effects, Flash Pro, Flash Catalyst, Flash Builder, Audition, Acrobat X Pro, Media Encoder, and Device Central. Learn more about the new features added to these applications in detail, with our special coverage.
The CS5 tools not revisioned to CS5.5 are Photoshop (Extended), Illustrator, Fireworks, and Contribute.
While Photoshop officially remains at CS5, there is a new Photoshop Touch SDK (Software Development Kit) that allows developers to create companion apps for desktop and mobile use… Read about 3 of the coming tablet apps, or find out more and see a demo of the new Photoshop functions running on the Apple iPad and Motorola Xoom.

Similar to how they did before the launch of CS5, Adobe has been quietly slipping out a bevy of "sneaks" (now numbering 16 videos) for new features that may be in a forthcoming release of the Creative Suite…
"Check out what new technologies, features and innovations the Adobe product teams are working on behind the scenes. Stay tuned to get an early glimpse of what could be next from Adobe."
The products covered include: InDesign, Dreamweaver, After Effects, Premiere Pro, Audition, Adobe Story, Media Encoder, Flex, Flash Pro, Flash Builder and Flash Catalyst.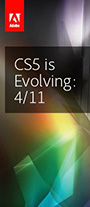 Given the recent news of a "mid-cycle release to CS5" (e.g., CS5.5), and a forecast for when CS6 could be out, one question might be in which future version might we see these new capabilities?
Well, Adobe tips their hand once again – because at the end of a couple of these videos they flash the graphic, "CS5 is Evolving: April 11th, 2011″……
Which says to us, you might expect some of these features soon, in fact you might expect more about them next week!
The company has scheduled a special session with Creative Suite Evangelists on Monday, and is tweeting: "CS5 is getting even better. Stay tuned to #Adobe.com on 4/11, and join this Q&A"
[UPDATE (April 11th) – Adobe CS5.5 is out!]
We just got confirmation from Adobe that a "mid-cycle release" of Creative Suite 5 will be out later this year, perhaps in the coming months.
The definitive word came from a conference call on Tuesday afternoon with financial analysts, where the Adobe CEO Shantanu Narayen stated:
We will continue to expand our content authoring offerings by providing a mid-cycle release to CS5.
[ Read the full transcript here ]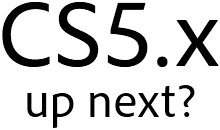 We've known for some time now (see our October piece) that a "dot release" of Creative Suite 5 would be coming and due to incorporate the new version of Acrobat X Pro – similarly to how CS2 and CS3 had mid-cycle upgrades for that exact reason…
But here Adobe has been working quite a bit harder and longer, with no "CS5.3" at the November ship date of Acrobat X… So instead, we have clear indications of a larger upgrade in store – and here's what's going to be in it:
[UPDATE (April 11th) – Adobe CS5.5 is out! See also when CS6 is penciled.]
Last week Adobe held a private briefing for partners under non-disclosure agreement, where they gave "an overview of the upcoming Creative Suite release"… While we can't speak to what transpired within the presentation, the invitation itself is publicly available.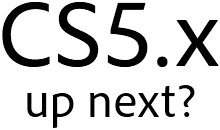 Given that the next release of Adobe Acrobat is due out within a matter of weeks (see why and when, or get a chance to win a free upgrade to Acrobat 10 Pro), and given the two year age of Acrobat 9, it's likely Adobe would be refreshing CS5 with the addition of the new Acrobat X. When Acrobat moved from version 7 to version 8, Adobe subsequently updated the Creative Suite and issued CS2.3 – and then once again when Acrobat revisioned from 8 to 9, Adobe incorporated the new version into CS3.3 in 2008. Acrobat 9 is still what we have today in CS5 – but since it's obviously way too early for CS6, it seems a safe bet we'll be seeing a point release (CS 5.3?) that would incorporate the new Acrobat 10.
But from reading the briefing invitation, it looks like there will be more in store for this next release than "just" integrating the new version Acrobat X Pro. It says, "… an overview of the upcoming CS release with a focus on InDesign and ePublishing…" Adobe has been hard at work on a new Digital Publishing Platform (you may have seen or read about the tablet editions of WIRED or The New Yorker magazines) that ties in with InDesign, and is (over)due to be made available on Adobe Labs. It seems logical that this would also be part of a CS5 point release, as it is a major deal for magazine and print publishers to deliver their content to the iPad, iPhone, Android, and other mobile devices, and has been quite successful thus far… But since the publishing tools haven't yet been released in beta form on the Labs, it could be a while longer before the final version of this new technology is ready for the world at large.