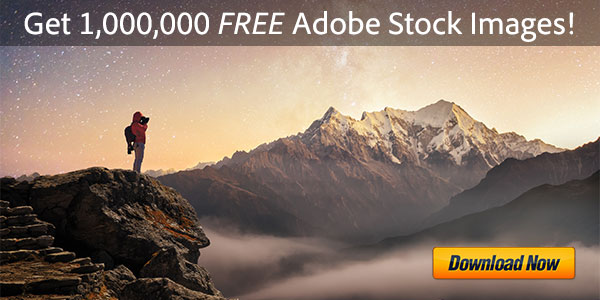 How Adobe CS5.5 Subscriptions Work – and Where They Don't

With the release of CS5.5, Adobe is adding an additional option for purchasing the Creative Suite line of products… Presently, there exists Commercial, Education, and Volume choices, which continue as before – and now there are Subscriptions as well, for CS5.5 (only). The customer alignments are as follows:
The subscription editions are rather like renting the software for a set period. You download and install the CS5.5 software on your computer as normal (it's not online or cloud-based), but instead of paying a single price up-front to use the product forever, you pay 5% to 7.5% of the regular cost per month to use it. While the subscription remains active, you have access to the latest version of the software as well as CS Live online services. Then if/when you cancel or stop paying, the product stops working on the installed computer(s), ceasing access to your Adobe project or data files.
You can contract on a month-to-month or on a yearly basis, and in both cases your credit card is charged monthly – although with an annual commitment, the monthly fees are less. The product runs with all features and functions just like the full version but needs to "phone home" online at least once per month to validate the subscription status. The monthly subscriptions can be stopped and restarted as needed by the month, whereas if you cancel your annual plan before the year is out, early termination fees apply.
Pricing however is not cast in stone. Per their subscription terms, "Adobe may at any time, upon notice required by applicable law, change the price of your subscription or any part thereof, or institute new charges or fees. Price changes and institution of new charges implemented during your full subscription period will come into effect for any subsequent subscription periods and to all new subscribers after the effective date of the change. If you do not agree to any such price changes, then you must cancel your subscription and stop using the software prior to the commencement of the renewal subscription period for which the price change applies."
Subscriptions are being offered for all of the CS 5.5 suites, as well as any individual (or point) product of CS5.5 like Photoshop, Dreamweaver, InDesign, and so on. One exception is Adobe Acrobat (Pro or Standard), which is not available on a standalone subscription. They are also not currently available for other Adobe products like Lightroom or Photoshop Elements.
If you're coming from an earlier version of the product, there is no an "upgrade option" for the subscriptions – they are equivalent to new purchases of the software and don't offer discounted upgrade pricing from earlier releases. So for example, if you already own CS2, CS3, CS4, or CS5, you wouldn't get any CS5.5 subscription price reduction over someone buying it for the first time.
Note that you can move from an Adobe subscription license into a full purchased license, but cannot migrate the plans in the sense of getting credit for subscription fees paid or due. In other words, there isn't a "rent-to-own" type of option – everything stands alone.

The breakeven point on "renting vs. buying" depends on the subscription price of the product and the plan you choose, but a rule of thumb is after 14 months of the monthly subscription rates or 20 months of the annual rates, you would pay more than the normal purchase price of the permanent product.
Adobe is still offering free working 30-day trials of all Creative Suite software, but as before, you can't use the unpaid trial software for commercial or production purposes. With a subscription edition you can, and you can convert a trial into a subscription.
So there are some benefits in terms of short-term affordability and adjustability, helping extend the reach of the Creative Suite. But they're not for everybody – as Adobe's Russell Brady writes, "subscriptions are really targeted at customers who want flexibility, dip in and out of the software. So for more up-to-date customers (like yourself) choosing to upgrade normally makes economic sense."
Who CS5.5 Subscriptions Are For
Those who can't afford to purchase the software outright, but can afford the smaller monthly payments
Those who are too far back with their versions to get CS5.5 upgrade discounts from Adobe
Those who only need the software temporarily, for a short period of time, or on an as-needed basis
Companies who'd rather write off software costs as an operating expense rather than a capital expenditure
Where CS5.5 Subscriptions Are Less Suited
Those who own previous versions (CS2 or later) of the same products they would like to upgrade to
Education customers – there are no subscriptions for the Student & Teacher Editions, which cost up to 80% less
Business customers – there are no subscriptions available for volume licensing (multi-user) plans
Those who need to be able to run the software without any Internet connection availability
Those who simply want a permanent version at a lower lifetime cost
Learn more about CS5.5 subscriptions, or read more generally about Creative Suite 5.5 with our full coverage:
Share This
GET FREE ADOBE BOOKS
Sign up for our popular newsletter and we'll send you 30 great ebooks to learn all major Adobe tools at no cost!