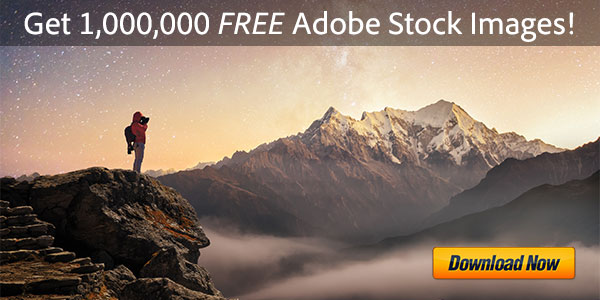 [UPDATE (February 2013) – Adobe has just released a free software upgrade and everyone can now get Edge Animate 1.5 (still) for free! (download it here) They've also now made available for all users a free preview version of Edge Reflow, their new responsive-web design tool.]
Perhaps the biggest news from Adobe's Create the Web event earlier this week is how much they're giving away their new mobile-ready web development software… The new Edge Tools & Services collection includes some great products for free download and use, including the final official release of Edge Animate 1.0 – the full and permanent version at no charge (regularly US$499) – for creating interactive and animated web content.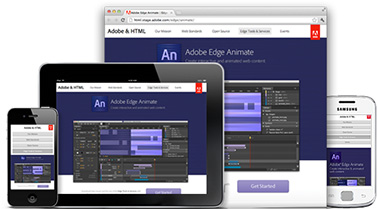 Edge Animate (formerly known as "Adobe Edge" during its long Preview period) is effectively Adobe's "Flash Pro for the HTML5/CSS3 world" – this new application works similarly to how Flash Professional does for creating rich media – but instead of generating Flash, it outputs standards-based HTML that can be viewed in browsers all across the web, on desktops and laptops as well as mobile devices and tablets.
If you'd like to learn how to use Adobe's Creative Suite tools to easily and portably create websites and apps for tablets, smartphones, and mobile devices there's a new 2¼-hour course you'll be interested in…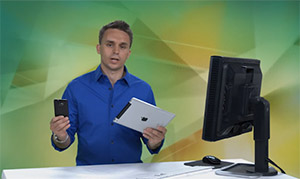 Guru Paul Trani teaches an extensive free class with 18 video chapters that will take you step-by-step on how to create portable content that will run on both Apple iOS and Google Android devices with a wide variety of screen sizes using a single code base. Basic usage of HTML5 and CSS3 is covered, as well as how to bring in Adobe's recent additions PhoneGap (for building fast, cross-platform mobile applica­tions) and Typekit (for delivering custom web fonts).
The first half of the video series employs Adobe Dreamweaver CS5.5 to develop both websites and apps, with steps on how to convert a website into a portable mobile app. The tutorials then move on to using Flash-based tools (with Adobe AIR) to build multi-platform mobile apps. We already know that Flash Professional CS5 can be used to build apps for the iPad and iPhone, but this takes it a step further. The videos guide you all the way through to how to publish your app to your device and to the Android Market (which shows immediately) or to the Apple App Store.
Adobe has two major new products in free public beta right now – Adobe Edge for developing HTML5 animations (like Flash Pro but outputs HTML5) and Adobe Muse which allows designers to create websites as easily as creating a layout for print. Adobe says interest in these betas has far exceeded their expectations.
So what's the difference between Muse and Dreamweaver, Adobe's existing tool for creating websites? Well, with Muse you can build cool sites without coding (see impressive examples), whereas Dreamweaver is for users with greater technical orientation. So while you can do more advanced things with Dreamweaver, often you can (very easily) do just what you need with Muse, and have it look great.

Both tools will be shipping in their first official release in 2012. And while it's been known for a while that Muse would be "subscription-only," we now know too that Edge will likely follow the same path. Furthermore, neither will be included in the Creative Suite.
At a recent Adobe Analyst meeting during the question and answer session, it was revealed that Adobe is planning for both new design tools to be available only via subscription or through their optional "Creative Cloud" software rental offering – and neither will be a part of CS6 – in other words, they will only be sold separately.
Here it is at the 33-minute mark of the Q&A:
Many people have been making guesses on what's happening now that Flash Player for Mobile will not be further developed. There's a lot of talk and speculation out there, as folks try to figure out what it means… So take two dozen common questions on the subject, and here are the official answers Adobe sent to us: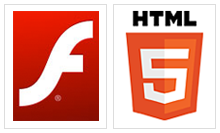 What is it that Adobe is announcing?
Adobe announced plans to increase its efforts on HTML5, and to focus Flash on mobile applications (packaged with AIR) and PC browsing with an emphasis on use cases not yet addressed by HTML5, including premium video and console-quality gaming. Adobe will no longer develop Flash Player for mobile web browsers. See the blog post for more details.
Does this mean that Adobe is no longer supporting content publishers focused on delivering content via a browser on a mobile device?
Adobe offers world-class tools and technologies including HTML5 tools like Adobe Edge that allow content publishers and developers to bring rich content and experiences across mobile web browsers using HTML5.
What does this mean for Flash Player support on desktops?
Adobe is fully committed to providing a great experience for use cases not yet well supported by HTML, including console-quality gaming and premium video. In fact, Flash Player 11 just introduced dozens of new features, including hardware accelerated 3D graphics for console-quality gaming and premium HD video with content protection. We are already working on Flash Player 12 and a new round of exciting features which we expect to again advance what is possible for delivering high definition entertainment experiences.
Adobe is dropping some hints about new and future creative tools coming on tablet devices and for HTML5 content creation. On a publicly-available conference call earlier this week, Adobe CEO Shantanu Narayen shared some guidance on the company's upcoming product roadmap and what to expect…
With a shifting landscape that favors HTML5-based content and application delivery, we are doubling down in our investment in this area. CS5.5 delivered enhanced HTML5 capabilities. We recently previewed Adobe Edge, a new HTML5 web motion and interaction design tool, which allows web designers to create cutting-edge animations for their websites. Interest in this tool far exceeded our expectations.

We also just introduced the beta release of a new product code-named Muse, which allows designers to create and publish HTML-based websites without writing complex HTML code. And we are contributing new innovations to WebKit to allow for a more expressive Web. These initiatives show our commitment to help drive the evolution of browsers and be the leading tools provider for HTML5, and this is only the beginning.
So what does this mean in terms of the next release of Creative Suite? Will we see Adobe Muse and Edge – or other new HTML5 tools – as part of CS6?
Since Creative Suite 5.5 was launched three weeks ago, Adobe has held three "Ask a CS Pro" sessions to find out more about the new release and get top questions answered. The first one happened on Facebook and we covered it in its entirety. The most recent two included live demo walkthroughs of the new CS5.5 products and features, plus plenty of great Q&A. The replays run about an hour apiece and you can watch videos of them here (April 21st) and here (April 28th).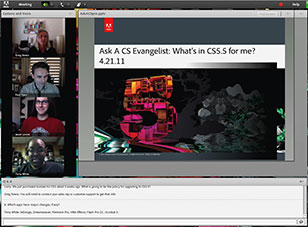 We have recorded the entire text of the questions and answers from both of these last two sessions and they are shared for you below. Adobe's Creative Suite Evangelists are Terry White (Design), Rufus Deuchler (Design), Greg Rewis (Web), Paul Trani (Flash Platform) and Jason Levine (Digital Video & Audio).
If you have any questions at all about the release that are not answered here or by our CS5.5 launch review, or comparison to CS5, or what's new product feature articles, just leave them in the comments below and we'll get answers!
Nicely complementing the new HTML5 and CSS3 capabilities recently added to Dreamweaver CS5, Adobe today announced the availability of the Illustrator CS5 HTML5 Pack. This free add-on provides initial support for HTML5 and CSS3, extends Scalable Vector Graphics (SVG) capability in Illustrator CS5, and helps you easily design web and device content to take advantage of the latest advancements in these technologies.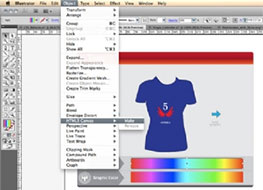 Back about six months ago (before CS5 was released), there was a lot of buzz surrounding sneak-peek videos about multiscreen authoring with HTML5 and CSS3, plus a new "Smart Paste" capability between Illustrator and Dreamweaver. These features are now becoming realized with some pretty cool tools to create and place inter­active vector-based content in live web pages across multiple devices and screen sizes, without the use of Flash or Silverlight. All that's needed is HTML5 canvas support along with JavaScript.
As reported earlier here and here, and contrary to what some rabble-rousers might want you to believe, Adobe very much wants to be a big part of the future of HTML5… As the leading provider of web development tools, Adobe needs to be the leading provider of whatever the future of web development tools is, else they lose their relevancy. And they just took a big first step with the official announcement of the free HTML5 Pack for Dreamweaver CS5, which was tipped at an Adobe Evangelist Q&A session last month…

While HTML5 and CSS3 won't be finalized for some time, this extension provides initial support in Dreamweaver CS5 for a set of currently-implemented functions, helping you easily create HTML5 pages and CSS3 styles. It introduces great features like multiscreen preview (which lets you see what your web page will look like on phones, tablets, and desktop computers simultaneously within Dreamweaver), HTML5 and CSS3 code hinting, video and audio tag support in Live View, and even a few HTML5-compliant starter layouts to get you up and running with HTML5 layouts quickly.
If you've been tuned into the technology news lately, you'll know these sorts of improvements mark a great advance for Dreamweaver users working in this fast-changing world of smart­phones and other portable devices. Although their specifications are still being finalized, HTML5 and CSS3 can be used with any browser that currently supports them. The most recent ver­sions of the leading browsers (Safari, Firefox, Opera, Internet Explorer, Chrome) support at least some (a few support many) HTML5 and CSS3 features.
Here's a complete list of available resources for these new capabilities, available immediately: