The Latest Good Tutorials for Flash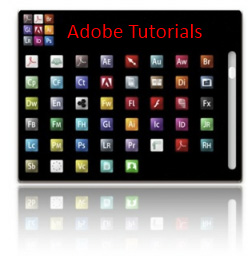 [UPDATE: Also check out 72 minutes of free online video tutorials for Flash Professional CS6.]
Learn how to implement the physics required for a rollercoaster game.
Learn the iftop tutorial to know how to monitor network traffic and bandwidth in linux.
A guide about how to merge PDF files of different languages into a multilingual flash flipbook, so readers can switch language when read it online.
This article introduces the details and steps about how to transfer MS PowerPoint to flash and SWF format to make it more convenient for online sharing.
Design and code a simple analog clock in this Flash tutorial. Use the internal clock inside your computer to sync the rotation of the clock hands.
Learn how to use a movieclip as a timer to create a count up timer with some help from Actionscript 2.
Design and program a functional game in Adobe Flash. Tutorial and companion video makes it easier than you think. All files are free to download.
Learn how to create an aeroplane shooting game in a complete tutorial made of 5 parts: Player Movement, Shooting Bullets, Adding Enemies, Collisions, Scoring and HUD. You can use Actionscript, Flash Professional or Flash Builder to write the game.
Try out the 'Matte Track' method! Once you master this, you can use it in your videos – like a video-card – or embed your own personalized messages as you fancy.
Learn Flash programming in Actionscript. Design and code a simple paint application, with much room to customize the interface, and add more features.