The Latest Good Tutorials for Illustrator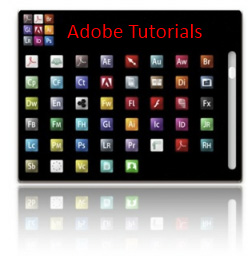 [UPDATE: Also check out 97 minutes of free online video tutorials for Illustrator CS6.]
In this tutorial, we are going to create a wispy flowing line special effect in Illustrator. I will be using Transfuchsian premium light effect brushes to easily and quickly create the light effect.
This tutorial will show you how to quickly create a dynamic business card document which uses dynamic text, linked-file and visibility variables to change the appearance of the content on the page with VariableImporter script. The script automates the conversion of tab or comma separated text files into Illustrator compatible .XML files, immediately ready for direct use in the Illustrator Variables panel – without leaving Illustrator!
In this tutorial I'll talk about how to combine work of DynamicSketch and InkScribe tools to create a cartoon shark. With the help of the DynamicSketch Tool we will create character outline, which has several times more levels of control than the native Illustrator's brush strokes. Then we will use InkScribe Tool to color the illustration.
In this tutorial, we are going to show you the quick and easy way to add lines inside text with Adobe Illustrator. We will be showing you how to alter the main shape of your text design and place a horizontal line pattern in them.
Today we'll look at the process of creating a comic speech bubble using DynamicSketch. This tool works well not only for hand drawing, but also to quickly create accurate and smooth shapes, for example circles and straight lines. Its intelligent functions enable you to speed up and eliminate some standard steps, which accelerates workflow in several times. So I am not afraid to call the Dynamic Sketch Tool – a WOW Tool!
Hello fellow design enthusiasts, today I'm going to show you how to build your very own flat styled set of writing tools using the mighty Adobe Illustrator.
How to create a vector neon light streak effect in Illustrator
When we launched DynamicSketch and InkScribe as May's joint Products of the Month I immediately thought of our friend Carlos Garro to demonstrate how these awesome plug-ins can be used to create creative and unique artwork. Learn about the plug-ins and Carlos's workflow below.
Human symbol using Adobe Illustrator
Shutter icon using Adobe Illustrator