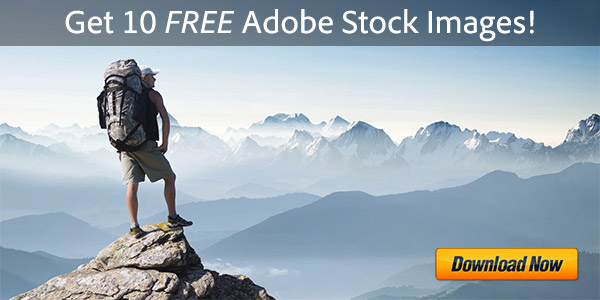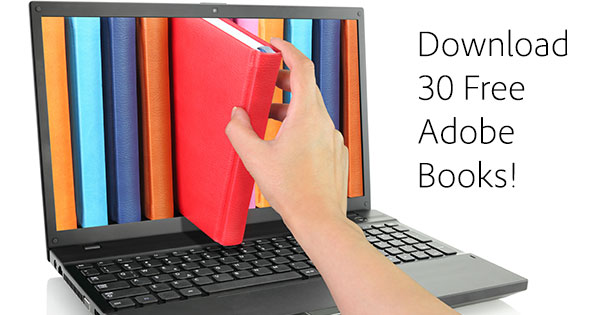 Next to our Adobe software direct download links, easily the most popular resource here at ProDesignTools is the set of free Adobe books that we've put together over the years…
So we're pleased to announce that, with the recent addition of the Lightroom Performance Guide, this no-cost collection has now grown to 30 different titles that you can legally download and use royalty-free, forever. These eBooks comprise thousands of pages covering the CC and CS releases of all major Adobe products. So before you go and spend money for a book, you might want to check these out first!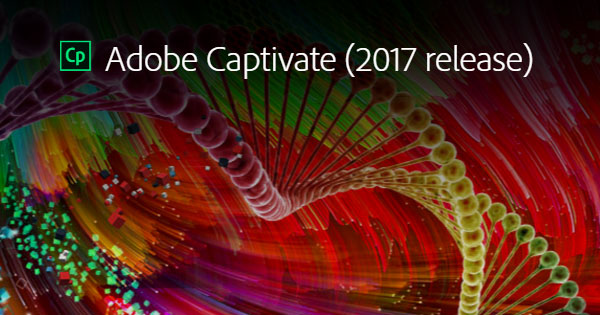 Adobe just announced the latest versions of its industry-leading eLearning and mLearning authoring tool, Captivate 2017 (aka Captivate 10), and learning management system (LMS), Captivate Prime. Used in conjunction, as an end-to-end solution, or as standalone offerings, these powerful eLearning products continue to break new ground in learning, development, and training – delivering exceptional learning experiences that are personalized and available on any device.
With the demise of Apple Aperture, and since Adobe dropped the price of both Lightroom + Photoshop to US$9.99/month with the CC Photography Plan, Lightroom has effectively become a de facto standard for digital photography management software…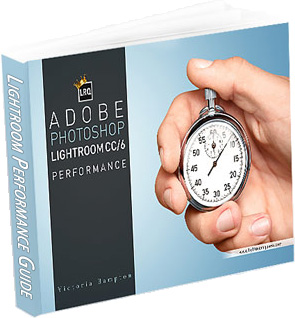 As Lightroom's usage and sophistication grows, and as image sizes and photo collections also continue to grow, there has been increasing need for a comprehensive guide to ensure the program is always running as fast as it can, and is optimized for best performance on your system.
Fortunately, widely-acclaimed author and 'Lightroom Queen' Victoria Bampton has just published such a guide – and better still, she is offering this helpful new book to the public for free!
The Adobe Lightroom Performance Guide is now out, and contains 11 chapters on every­thing you ever wanted to know about Lightroom and speed. It is available as a free downloadable book in PDF format. Here is an overview of the topics it covers: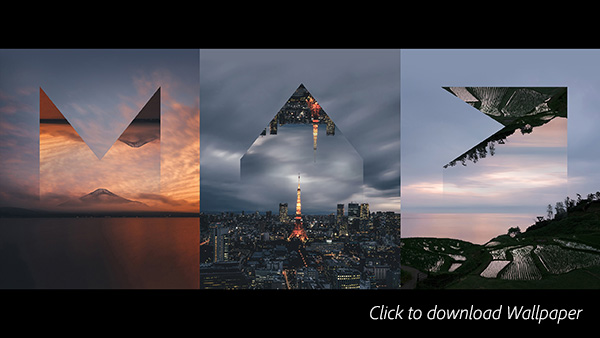 [UPDATE (Oct. 2017) – Watch 140 hours of new training & tutorials from MAX 2017!]
Did you make it to MAX this year? Adobe's Creativity Conference smashed all records with 10,000 attendees coming together in San Diego earlier this month, double from 5,000 just a few years ago… And that was despite the recent rise in the cost of a full conference pass to US$1,595.
For the price of that ticket, participants enjoyed major new product launches, inspirational key­notes from creative luminaries, hundreds of enriching training sessions, plentiful opportunities for networking with colleagues, access to the latest cool technology on the pavilion floor, meeting the Adobe product teams in person, the highly-anticipated "Sneak Peek" demos of jaw-dropping new features under development, and of course the famous MAX Bash party.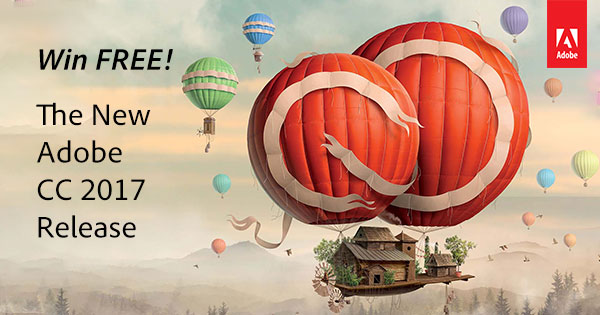 [UPDATE – Also see our new Holiday CC 2018 Giveaway!]
Two weeks ago, Adobe shipped the all-new CC 2017 set of tools and services – a milestone marking the fifth major release of the CC product line, which replaced CS6 from 2012. This latest CC version contains thousands of new features and advancements compared to CS6 (across all creative applica­tions), and it is available only via Creative Cloud membership – a community which now surpasses 12 million paid subscribers.
Adobe CC 2017 is also known as the Creative Cloud 2017 Release… And that is exactly what we're giving away for free below, and this offer is open to everyone world­wide.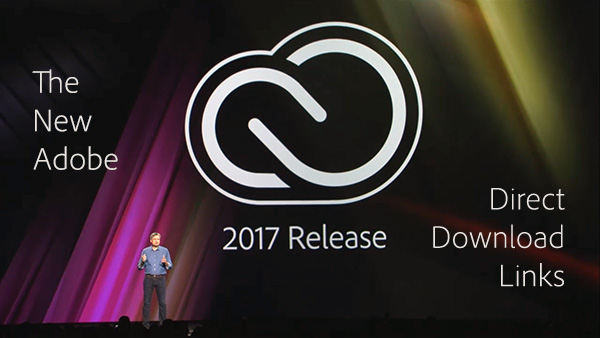 [UPDATE (Nov. 2017) – These still work to download the original CC 2017 installers. If you're looking for direct links to the newest CC 2018 versions, then see this post.]
The new Adobe CC 2018 release was announced last week, including 15 upgraded desktop applications with new features across the board plus other major advancements… And there's no wait: the Creative Cloud 2017 software is available immediately for worldwide download via the CC Desktop App… This means everyone gets either a free upgrade or a free trial – but some folks want or need to access the new tools directly without using Adobe's download/app manager.
Adobe has just published an initial set of direct download links for the CC 2017 release, and you'll find them in the table below. These links go to the authentic and secure files residing on Adobe's servers, are guaranteed genuine, safe, legal, and will not change. They give you instant access plus the ability to use your own download manager (DLM) if you have difficulty with what Adobe normally employs and want to get the tools or trials without it… They can also come in handy if you want offline CC 2017 installers to use, store, or back up with (i.e., copy to USB flash drive, burn to DVD media, install on other systems or unconnected machines, etc).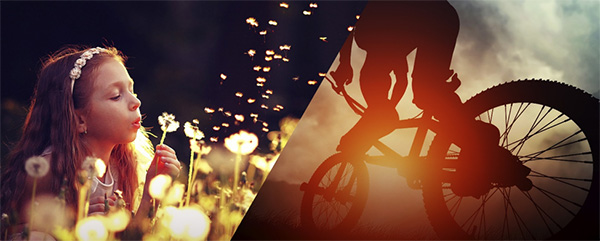 [UPDATE (October 2017) – These still work to download the old Elements 15 trials. We also now have the new Elements 2018 Direct Download Links!]
In keeping with our tradition of publishing the direct download links for major Adobe products such as Creative Cloud, CS6, Lightroom 6/CC, and Acrobat DC, below you'll find the direct links from Adobe's servers for the free trials and full offline installers for the new releases of Photoshop Elements 15 and Premiere Elements 15, for both Windows and Mac OS.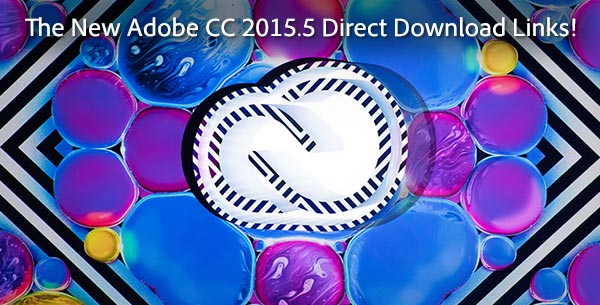 [UPDATE (Nov. 2017) – These still work to download the original CC 2015.5 installers. If you're looking for direct links to the newest CC 2018 versions, then see this post.]
Back in June, Adobe rolled out major updates to its flagship Creative Cloud tools and services. The CC 2015.5 release, as it's commonly called, includes significant new features in Adobe's key desktop applications and performance advancements across Creative Cloud. The new versions were available immediately for worldwide download via the CC Desktop App only, because many of the tools began using a proprietary installation technology. The challenge was that many folks want or need to access the new tools directly without using Adobe's download/app manager, and so we have been working with the company to help make standard, standalone installers publicly available (as has been the practice for all their previous creative software products).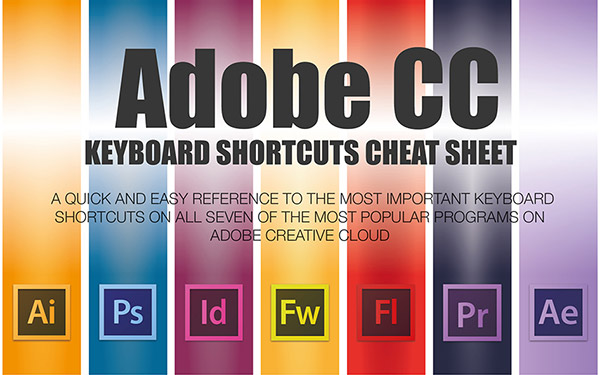 Here's a very handy resource out from Jamie Spencer – the complete set of essential keyboard shortcut cheat sheets for every major Adobe CC application… These comprehensive sheets can save you loads of time every day by speeding up your work and allowing you to bypass the need for mouse clicks and movements, getting you to the function you need in the fastest possible way. They are extremely helpful assets to have in your arsenal – and can easily be consulted anytime as an instant reference, or printed out in high resolution and posted, or even used as desktop wall­paper. They are also now available completely free here:
The new Creative Cloud (CC) is the most sophisticated and powerful toolset Adobe has ever released and recently readers have been asking for solid training materials to learn how to best use these applications…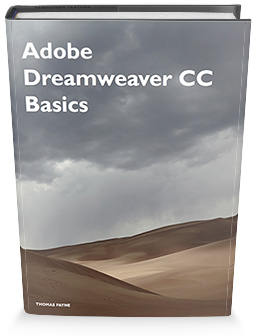 A while back, we spread the word on over 30 hours of free video tutorials for CS6, and last year we published details on a fantastic new ebook for getting started learning the Adobe CC/CS6 Design Suite (202 pages). But if you're looking for a solid primer or helpful beginner's lessons for Adobe Dreamweaver, that's harder to find.
Fortunately there are two new books you can download that will teach you the essentials of Adobe Dreamweaver for free, thanks to the generosity of author Professor Thomas Payne… He writes:
"These tutorials are designed to get you through the basics of making web sites in Dreamweaver with the most flexibility and the least amount of work. Think of them as supplying you with a toolbox full of tools to start making good websites.