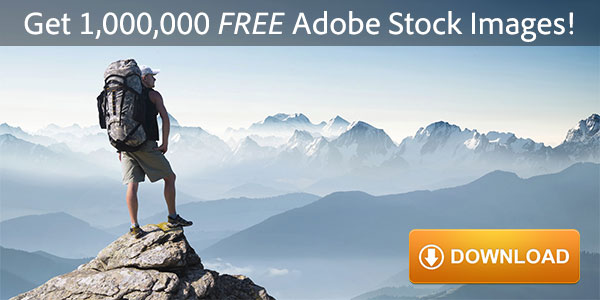 Archive for December, 2012
[UPDATE (Nov. 2019) – Check out Adobe's new 2019 Black Friday & Cyber Monday Deals!]
If you missed the deals Adobe had running for Black Friday, not to worry as there are more great holiday specials lined up for December through Christmas, Boxing Day, and on to New Year's and beyond – and here's your complete guide…

Adobe has over a dozen major offers in multiple countries covering popular products – including saving 15% on the full version of Lightroom 4, 33% on new Photoshop & Premiere Elements 11, 40% off some Creative Cloud memberships, free shipping or instant download, and more. Some of these specials are actually already live and available now, and the rest kick off on Sunday, December 16th, with most running through Sunday, January 6th, 2013 in North America and UK/Europe. Note that you do need to use individual coupon codes (linked below) for most of them.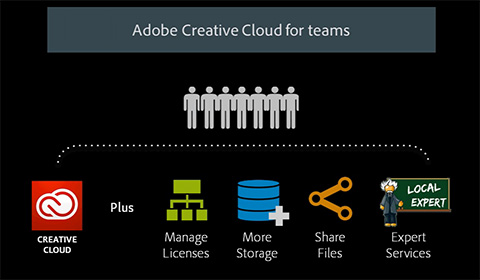 True to our forecast, today Adobe released Creative Cloud for Teams – a new offering for groups and organizations who want to easily manage volume purchases of Creative Cloud licenses for multiple seats or users.
The new Team product provides everything that Creative Cloud for Individuals does, which means open access to the world's best creative tools – plus workgroup capabilities for enhanced file sharing and collaboration (with 100GB of online space for each user), flexible license management (for adding, removing, or reassigning users as needed), usage tracking and reporting, centralized billing, and included Adobe Expert Services (with one-on-one direct access for each person on your team).

We've previously featured over 30 hours of free video tutorials for Creative Suite 6, plus four hours for Lightroom 4 – so here's a brand new collection for the recently-released Acrobat XI Pro & Standard…
In the free courses below, Adobe's top product experts share how to get started, the basics of the software, overviews of major new features, how to use key tools and functions, plus their favorite tips and most useful techniques. In total, there are three courses with over two hours of free content, spanning 68 separate chapters.
If you need a copy of Acrobat XI Pro to get going right away, you can just download a free 30-day trial and then jump right in: