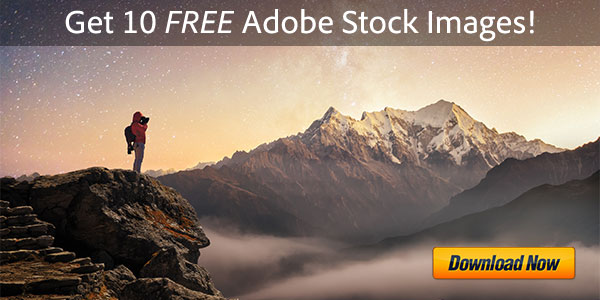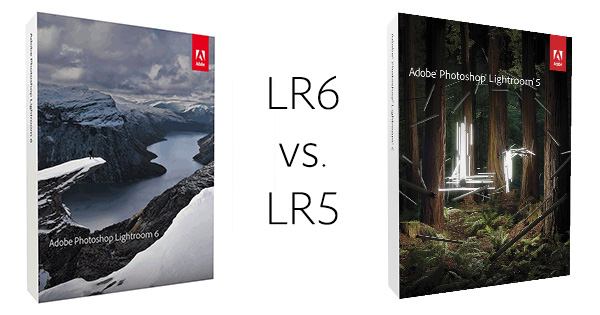 The long-awaited Adobe Lightroom 6/CC began shipping this week, and has got some folks pretty excited about the new features and capabilities… There's a long list of them given further below, but some of the highlights include much improved performance, facial recognition, photo merge for both HDR and panorama, advanced video slideshows, improved web galleries, new Pet Eye tool, touch-enabled PC support, plus GPU acceleration and native 64-bit architecture on Windows and Mac.
One big change is the naming difference and what you get with the two options (Lightroom 6 vs. Lightroom CC). You can still buy a standalone perpetual version as before (either full or upgrade from an older release) – the product is then called Lightroom 6 and it will still receive bug fixes and new camera/lens additions, but will not get ongoing new feature updates and does not have access to online LR features and apps such as Lightroom Mobile and Lightroom web.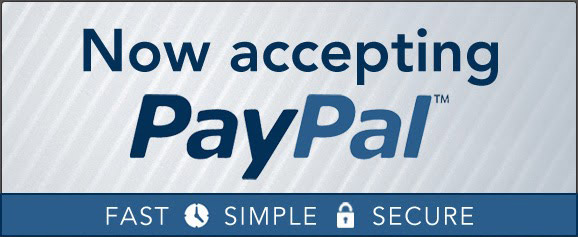 For years it was difficult if not impossible to buy Adobe software online (especially the newer CC subscriptions) and pay with PayPal instead of a credit card or debit card… In fact, not even Amazon accepts PayPal. But finally, great news: Adobe has just made it possible to purchase all software using PayPal in many countries worldwide, so you can now buy Creative Cloud (or CS6) without a credit card.
These countries include the US, Canada, Mexico, United Kingdom, Brazil, Korea, Singapore, Thailand, Malaysia, Indonesia, Philippines, and much of Europe (Austria, Belgium, Czech Republic, Finland, France, Germany, Ireland, Italy, Luxembourg, the Netherlands, Poland, Portugal and Spain). Alternatively, payment using Switch or Solo is also supported in the UK.
[UPDATE – Adobe says: "We no longer have a published list of countries where PayPal is accepted. Instead, the customer will see the payment types that apply to their country on the Plans page."]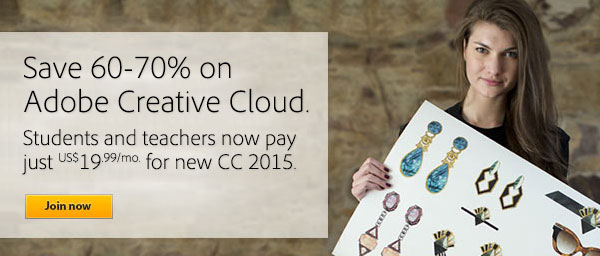 [UPDATE (Oct. 2018) – Students & teachers will now receive Adobe's all-new CC 2019 release of tools & services with Creative Cloud membership – all other information below remains the same.]
The standard pricing for Adobe's new CC 2015 release – their flagship Creative Cloud all-in-one offering – is US$50 a month with an annual membership. But what about education customers? How much is the academic discount?
On price, the offer is even better – all students, teachers, and education staff can now pay just US$19.99/month with an annual plan (under $1/day) for your first year – but importantly, no previous ownership of any Adobe product is required and no coupon code is necessary. Outside of North America, the levels of reduction can be even greater – £16.24 or €19,50 or A$21.99 per month (including VAT), or 60-70% off: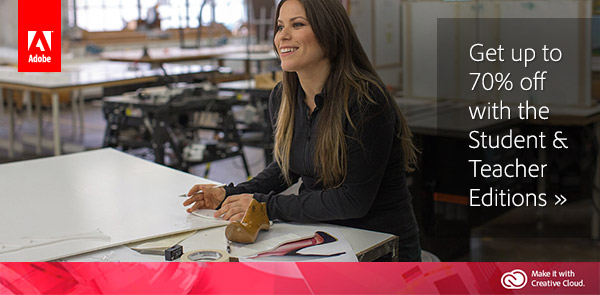 The Adobe Student and Teacher Editions look like a great deal. They offer big discounts, as much as 70% off normal prices. They're available for most of Adobe's most popular products, including the Creative Cloud (CC), Creative Suite 6, Lightroom 5, Acrobat XI, and Elements 13. They can be purchased by anyone who qualifies – primary, middle, and secondary school students, homeschoolers, college or university students, faculty, teachers, and administrators. Even part-time students or teachers can be eligible, and there is no maximum age limitation. They're available pretty much worldwide in many languages on both Windows and Mac OS, and you don't need any kind of coupon or promotion code to get the deep discounts.
So what's the catch? Is the Academic software different or limited somehow? Read more…
A lot of people have been asking for this, and now there is a solution for all customers worldwide… Adobe's recent CC 2019 release of creative desktop tools has been well-received, but some folks prefer not to have a monthly payment on their credit cards or would rather prepay for their Creative Cloud member­ships upfront, a year (or more) at a time. This used to be tricky, but fortun­ately there is now a very easy way to do it for all products available.
For each different Adobe subscription plan, you'll now find a dropdown menu with a One-Year Prepaid option when buying or renewing your Creative Cloud subscription. These prepaid plans are offered in up to 83 countries and allows you to make a one-time charge in advance of each year, rather than a smaller amount each month… It solves the problem for those who may have difficulties with month-by-month recurring pay­ments, and it's avail­able for all different types of memberships: Individual, Educa­tion, or Business; including upgrades from older software.
If you look at the various CC plans available, the new choice reads: "Annual plan, prepaid – One convenient payment with no monthly billing." So anyone can get this arrangement going forward, including for the popular $9.99 Photoshop/Photography Plan – and the total cost will be the same or less than the standard CC payment options:
[UPDATE – Also see our new Adobe CC 2020 Giveaway!]
In June Adobe shipped the new CC 2014 product line, a major milestone of creative tools and services that upgrades last year's CC 2013 version, which itself replaced 2012's CS6. This latest CC 2014 release contains over 1,000 new features and advancements compared to CS6 (across all apps), and it is available only via Creative Cloud membership.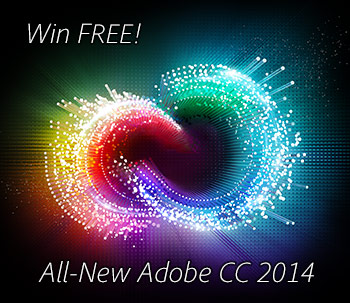 Adobe CC 2014 is also known as the Creative Cloud 2014 Release… And that is exactly what we're giving away for free below, and this offer is open to everyone world­wide.
In all, Creative Cloud 2014 comes with 15 new desk­top applica­tions (Photo­shop CC 2014, Illus­trator CC 2014, InDesign CC 2014, Muse CC 2014, and all your favorites), together with other comple­mentary tools and services (such as Acrobat Pro, Light­room, Edge, Behance ProSite, Typekit) and much more. See the entire contents of what's in Creative Cloud, where all ongoing upgrades are auto­matic­ally included at no addi­tional charge.
[UPDATE (Nov. 2019) – Check out Adobe's new 2019 Black Friday & Cyber Monday Deals!]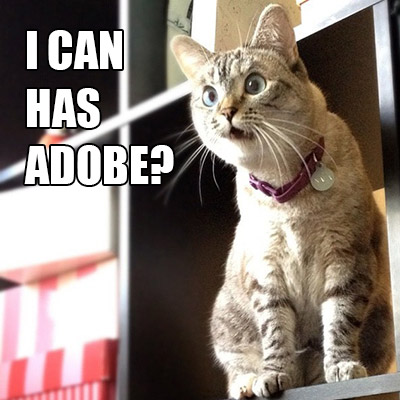 UPDATE (Nov. 29th) – Great news: Adobe is extending these special offers for a select group of websites and ours is included! So now for you, the money-saving deals below will be available for purchase through Wednes­day Dec­ember 3rd world­wide… Just follow the links, because these rare discounts of up to 68% off the regular prices won't last much longer…
The company is running two Creative Cloud (CC 2014) promotions from now through Cyber Monday. The holiday deals will begin on Monday, Nov­ember 17th at 12:00pm US Pacific Time and will run until Wednesday, Dec. 3rd at 11:59pm US Pacific Time.
The two largest offers are: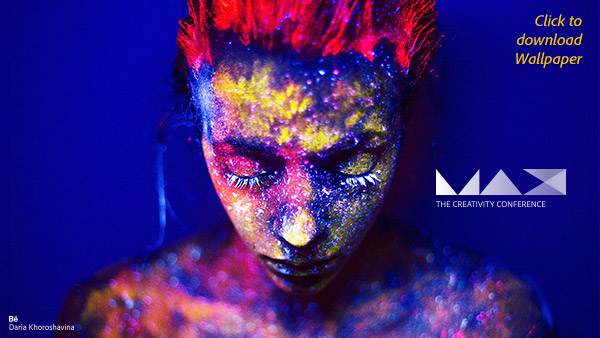 [UPDATE (Nov. 2019) – Watch 120 hours of new training & tutorials from MAX 2019!]
The Adobe MAX 2014 conference was held earlier this month, and as in previous experiences, it's always the three most intense days of the year…
It comes complete with major product announcements from the company, inspirational key­notes from creative wizards, scores of learn-till-you-drop training sessions, plentiful opportunities for networking with colleagues, checking out the latest cool technology on the pavilion floor, meeting the Adobe product teams in person, the great buzz over "Sneak Peek" demos of mind-blowing features under development, and of course the all-out MAX Bash party with 6,000 of your peers.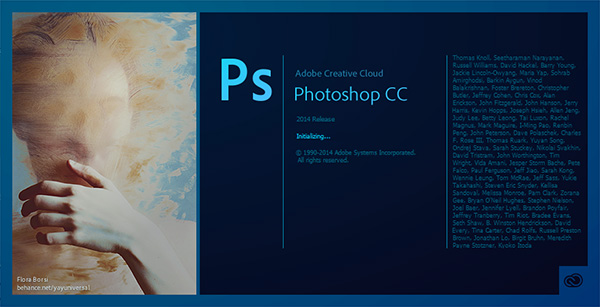 Some good news – because of the major new feature updates announced last week at the big annual MAX conference, Adobe informed us that they reset the 30-day free trial period for Photoshop CC 2014 on both Windows and Mac…
In other words, no matter which version of Photoshop you've used or tried in the past, everyone now gets a brand new free trial of the latest-and-greatest release of this core application. This will give all users a chance to check out the new Photoshop for themselves, at no cost.
Of course, if you are already a Creative Cloud member, then these latest updates have already come to you auto­matically or whenever (as soon as) you want.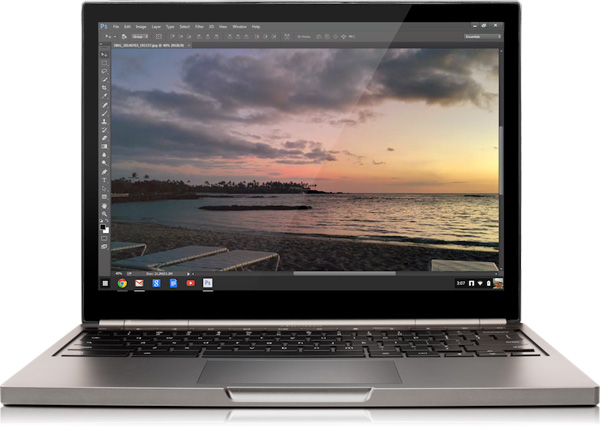 The Creative Cloud has been Adobe's flagship product line since the launch of the CC release in the spring of last year – but ever since the Cloud was first announced in 2011, there has been persistent confusion over what the name actually means…