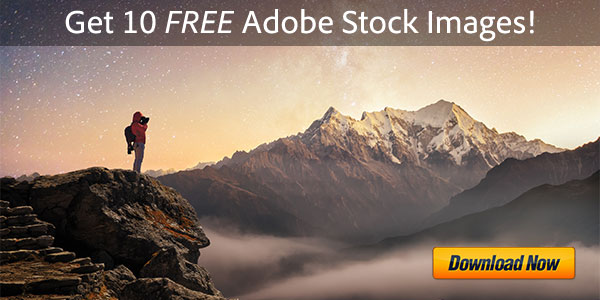 [UPDATE – See all of Adobe's current deals & discounts!]
After a couple of nice rounds of specials for the holidays, we thought Adobe's big sales might be over for while, but we were wrong… Adobe is slated to announce a surprise new set of global Valentine's and winter specials for the month of February and beyond.
The deals include saving up to 50% on Photoshop/Premiere Elements 11 purchases, a 30% discount on Lightroom 4, plus a big worldwide 60%-76% off Creative Cloud Education offer for students and teachers. Most of these promotions run in February and some into mid-March, and we have exclusive coupon codes linked below so you can get the lower prices. And stay tuned to this page for updates on new winter offers as they arrive.
Note that if you buy either Photoshop or any CS6 suite together with Adobe Lightroom, then you can actually get a larger 30% off Lightroom 4… (valid in all countries) In addition, all purchasers of Photoshop Elements 11 will also automatically receive a complimentary $20 Shutterfly gift card.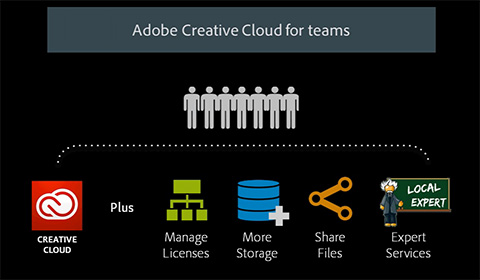 True to our forecast, today Adobe released Creative Cloud for Teams – a new offering for groups and organizations who want to easily manage volume purchases of Creative Cloud licenses for multiple seats or users.
The new Team product provides everything that Creative Cloud for Individuals does, which means open access to the world's best creative tools – plus workgroup capabilities for enhanced file sharing and collaboration (with 100GB of online space for each user), flexible license management (for adding, removing, or reassigning users as needed), usage tracking and reporting, centralized billing, and included Adobe Expert Services (with one-on-one direct access for each person on your team).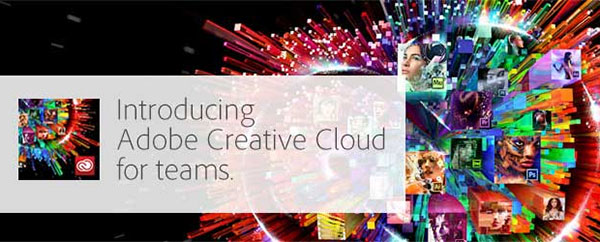 [UPDATE (December 11th) – As predicted, Creative Cloud for Teams is here now today!]
During a recent conference call with analysts, Adobe CEO Shantanu Narayan revealed some of the company's future plans surrounding new offerings for the Creative Cloud, in particular an upcoming solution for customers who need multiple licenses:
[UPDATE (April 2013) – Confirmed: Image Deblurring is coming soon in Photoshop!]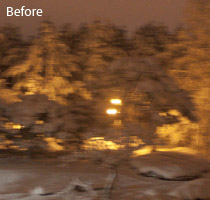 One year ago at their annual MAX conference, Adobe showed a sneak peak of some exciting work in progress: the prototype of a new Photoshop Image Deblurring feature that takes shaky photos and brings them into focus. The demonstration was impressive and the tech­nology received huge press at the time, but ultimately was said to be too early stage to make it into the final release of Photoshop CS6 this past spring. Since that time, our readers have been asking about the status of the unblurring function – and when, where, and how we might see it finally released and available to the public.
Well now, we may finally have an answer.
Earlier this week as part of the Wall Street Journal's Viewpoints West series, Adobe CEO Shantanu Narayen gave a one-hour interview over a wide range of subjects including the changing media landscape, Steve Jobs, the U.S in the global economy, and much relating Adobe itself. Near the end of the sit-down session (at the 56:27 mark), he dropped a huge hint about what's happening with Photoshop Image Deblurring:
[UPDATE (February 2013) – Adobe has just released a free software upgrade and everyone can now get Edge Animate 1.5 (still) for free! (download it here) They've also now made available for all users a free preview version of Edge Reflow, their new responsive-web design tool.]
Perhaps the biggest news from Adobe's Create the Web event earlier this week is how much they're giving away their new mobile-ready web development software… The new Edge Tools & Services collection includes some great products for free download and use, including the final official release of Edge Animate 1.0 – the full and permanent version at no charge (regularly US$499) – for creating interactive and animated web content.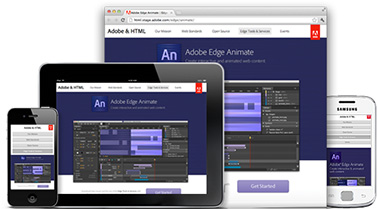 Edge Animate (formerly known as "Adobe Edge" during its long Preview period) is effectively Adobe's "Flash Pro for the HTML5/CSS3 world" – this new application works similarly to how Flash Professional does for creating rich media – but instead of generating Flash, it outputs standards-based HTML that can be viewed in browsers all across the web, on desktops and laptops as well as mobile devices and tablets.
[UPDATE – Also see our new Adobe CC 2020 Giveaway!]

Creative Suite 6 has been out since May, for instant download and direct shipping – with many important differences in this release compared to Creative Suite 5, including hundreds of new features added to the individual applications…
And after giving away CS6 Master Collection and CS6 Design & Web Premium this spring, we're now offering a free annual member­ship for the Adobe Creative Cloud – and this giveaway is open worldwide.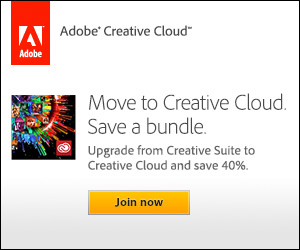 The Creative Cloud includes access to all CS6 applications, as well as Lightroom 4, Adobe Muse, Adobe Edge Preview, plus a collec­tion of great publishing services tied together in a digital hub with 20GB of online space for storing, sharing, and syncing your files. If you're our lucky winner you will receive a one-year membership for the full commercial Creative Cloud for Windows and Mac, in any available language.
This product sells for US$49.99 per month for the annual plan, so the total value of the prize for this drawing is as much as US$600. If you are an existing Creative Suite cus­tomer then the price could be 40% less at $29.99/month for the first year for those who sign up now using Adobe's introductory offer.
Not too long ago Adobe held a series of expert sessions to address common questions and answers about the Creative Cloud offering, which is new on the scene since the release of CS6…
We took careful notes plus have expanded the content, and thought we'd share with you below what was learned in those sessions from the Adobe Evangelists.
If you have any questions at all about the Creative Cloud that are not answered here, just leave them in the comments below and we'll get answers!
[UPDATE (June 2015) – Adobe's new CC 2015 app release is out! So all Creative Cloud members will now receive the latest CC versions of the tools in addition to CS6 as described below.]
[UPDATE (May 7th) – Here it is, Creative Suite 6 is out!]
On a publicly-available conference call this week, Adobe's CEO shared some new details on the timing and features of an upcoming CS6 release… It was the most information given to date on the question, and it confirms the expectations from our recent forecast.
Adobe CEO Shantanu Narayen

In our Digital Media business, recent research shows our customers are excited about our upcoming launch of Creative Suite and the Creative Cloud. Among creative professional customers and students, we found that over 40% of those surveyed are waiting for the new release to upgrade.

Our upcoming Creative Suite release will include major updates to all of the core CS products, including Photoshop, Premiere Pro, After Effects, InDesign, Illustrator and Dreamweaver. We have created significant anticipation for the release through a series of "sneak peeks" of great new features. One sneak video featured a break­through Photoshop innovation called Content-Aware Move, which has driven more than a million online views.

The upcoming CS release will also advance our HTML5 and mobile content creation and app development offerings, where we see strong interest to help our customers deal with the complexity they face. All of this is on track for delivery late in Q2.
[UPDATE (May 7th) – Here it is, Creative Suite 6 has been released!]
Late last week we received these two inquiries via our Contact page:
"Could you please provide a proposed release date for CS6 Design Premium software? I can't see anywhere on your site where this is mentioned except for the U-turn regarding upgrade policy from earlier versions."
"I have a budget meeting tomorrow and need to know the approximate release date and projected cost of the CS5 to CS6 Master Collection Suite upgrade."
---
So, this is something people really want to know now. And we have written about it before, giving clues in posts here as far back as March and July of last year…
But it's clearly time for an update.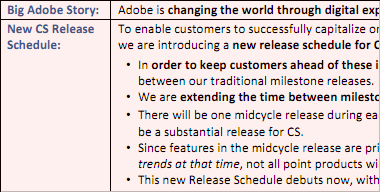 Even today, we wish we could give you exact dates and numbers for those questions, but Adobe hasn't publicly disclosed that information – and likely won't until CS6 is launched… However, we can make a best estimate of the possible timing for the Creative Suite 6 release window.
On Adobe's site now there is a document referencing the new CS Release Schedule. Here are a few of the key elements contained within this Message Summary: