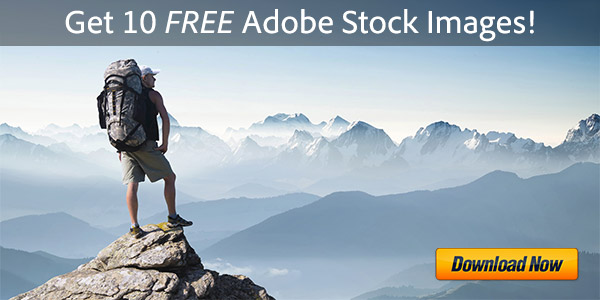 [UPDATE (May 6th) – The next release is announced! Learn more about new Adobe CC.]
By now you have probably already heard about the benefits of Creative Cloud and how it compares vs. the traditional CS licensing…
Now it is being proven in the marketplace, Adobe reveals with its latest membership figures.
Last night the company divulged the latest member stats since the new offering was officially released in May 2012 – see the press release here.
The numbers are impressive: Over 2.5 million customers have now signed up worldwide, including over 500,000 paying subscribers – with an accelerating pace of almost 12,000 new paid members per week. For a new product only ten months old this is pretty strong adoption, even if most to date have joined for the benefits given in the free version of Creative Cloud.
[UPDATE – The number of paid CC subscribers has now surpassed 18 million, with the number of free members accounting for millions more.]
What's perhaps even more impressive are some of the numbers that came out of Adobe's analyst conference call that followed the news…
[UPDATE (May 6th) – The next release is announced! Learn more about new Adobe CC.]
Adobe has just now confirmed what's been going around as a rumor – that they will soon discontinue selling all boxed versions of Creative Suite 6 software…
Here it is direct from the company themselves:
… As Adobe continues to focus on delivering world-class innovation through Creative Cloud and digital fulfillment, we will be phasing out shrink-wrapped, boxed versions of Creative Suite. Electronic downloads for Creative Suite products will continue to be available as they are today …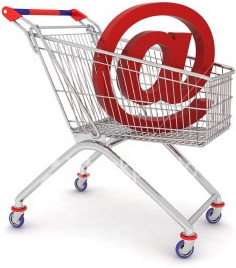 Now there's been some confusion about this, so we'll try to make it clearer: This news does not mean Adobe will stop selling any of the traditional CS products, only that you will no longer be able to buy them in the form of a shrinkwrapped box package, physically hand-delivered via mail, courier, or store. Customers can continue to download their purchases instantly as most already do, saving on both shipping costs and the environment.
Why is Adobe doing this? Besides not being green (discarded discs take 217 years to decompose), boxed software is static and costly to produce, manage, and deliver. In line with software industry trends, Adobe is focusing more on the Creative Cloud – which for an affordable membership rate, digitally delivers the entire Creative Suite and more to your desktop, and is always up to date with the latest upgrades.

Ever since it was announced seventeen months ago, Adobe made it clear that Creative Cloud was going to be a new way of purchasing their software, an avenue for anyone to use a complete collection of the most recent versions of all of their industry-leading creative tools with a set membership plan.
Last May the company rolled out the offering, and we've seen the Creative Cloud continuing to gain momentum – in fact, recently passing millions of members and signing up tens of thousands more every week… Meanwhile, the tradi­tional option of buying a one-time Creative Suite license has remained for those customers who prefer that path.
Since the launch, Adobe has issued numerous free updates to Creative Suite programs (as is customary), as well as several rounds of entirely new CS product features that are only available to Creative Cloud members:
[UPDATE – Confirmed: Adobe's new tools in the current CC release are able to export or backsave to older CS6 file formats.]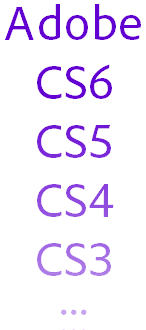 This is one of the top questions we get. Especially now that Adobe is releasing a new version of Creative Suite once per year – with each edition potentially bringing a different or expanded file format – customers want to know if their existing projects will easily carry forward with them when they upgrade, or if they will be able to save back to older formats for clients or colleagues who are still running an earlier version of the tools…
OK then, here's how it works. Generally, your new CS6 tools (including those in the Creative Cloud) will be able to open and use any and all earlier project and data files no problem (including CS3, CS4, CS5 and CS5.5 files), without any loss of information. In other words, all Adobe software is able to read or import file formats from previous versions of the same program – and it should happen automati­cally.
Going the other way, when wanting to use CS5 or older tools to open a file saved from a CS6 product, the answer is it depends… Let's take a look at the inter­operability for each application within the Creative Suite, then at the bottom we'll talk about some additional tips and best practices no matter what your situation.

[UPDATE – Also see our Winter Creative Cloud 2020 Giveaway!]
MAX 2013 – the big annual conference for all-things-Adobe – is coming up in just 3 months in Los Angeles, California… And continuing our long tradition of free Adobe giveaways, we've got one free and full conference pass (worth US$1,495) to give away, plus one $400-off ticket discount, both courtesy of our friends at Adobe Systems!
And great news: included together with that first prize pass — and in fact with all MAX 2013 full conference passes — is also an annual Creative Cloud membership for you (containing all fourteen CS6 Master Collection tools plus much more, and valued at $600) – or 12 months added to your account if you're already a Cloud member… You'll get immediate access to the latest products and exclusive features, plus an entire library of training videos. It's every­thing you need to create anything.
Install now: Get all new Creative Cloud 2020 direct download links and free trials.

[UPDATE – See all of Adobe's current deals & discounts!]
After a couple of nice rounds of specials for the holidays, we thought Adobe's big sales might be over for while, but we were wrong… Adobe is slated to announce a surprise new set of global Valentine's and winter specials for the month of February and beyond.
The deals include saving up to 50% on Photoshop/Premiere Elements 11 purchases, a 30% discount on Lightroom 4, plus a big worldwide 60%-76% off Creative Cloud Education offer for students and teachers. Most of these promotions run in February and some into mid-March, and we have exclusive coupon codes linked below so you can get the lower prices. And stay tuned to this page for updates on new winter offers as they arrive.
Note that if you buy either Photoshop or any CS6 suite together with Adobe Lightroom, then you can actually get a larger 30% off Lightroom 4… (valid in all countries) In addition, all purchasers of Photoshop Elements 11 will also automatically receive a complimentary $20 Shutterfly gift card.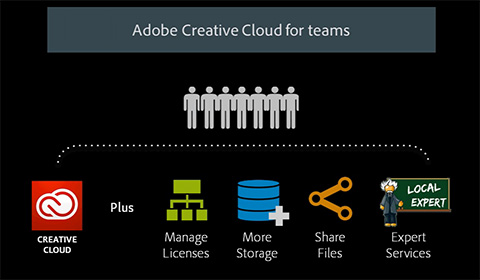 True to our forecast, today Adobe released Creative Cloud for Teams – a new offering for groups and organizations who want to easily manage volume purchases of Creative Cloud licenses for multiple seats or users.
The new Team product provides everything that Creative Cloud for Individuals does, which means open access to the world's best creative tools – plus workgroup capabilities for enhanced file sharing and collaboration (with 100GB of online space for each user), flexible license management (for adding, removing, or reassigning users as needed), usage tracking and reporting, centralized billing, and included Adobe Expert Services (with one-on-one direct access for each person on your team).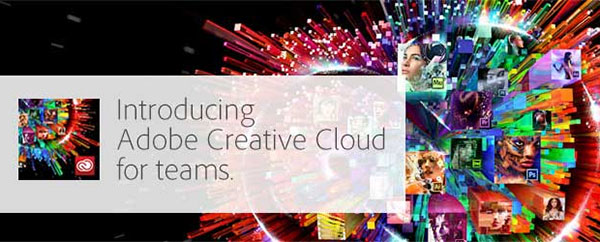 [UPDATE (December 11th) – As predicted, Creative Cloud for Teams is here now today!]
During a recent conference call with analysts, Adobe CEO Shantanu Narayan revealed some of the company's future plans surrounding new offerings for the Creative Cloud, in particular an upcoming solution for customers who need multiple licenses:
[UPDATE (April 2013) – Confirmed: Image Deblurring is coming soon in Photoshop!]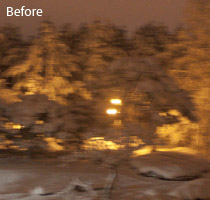 One year ago at their annual MAX conference, Adobe showed a sneak peak of some exciting work in progress: the prototype of a new Photoshop Image Deblurring feature that takes shaky photos and brings them into focus. The demonstration was impressive and the tech­nology received huge press at the time, but ultimately was said to be too early stage to make it into the final release of Photoshop CS6 this past spring. Since that time, our readers have been asking about the status of the unblurring function – and when, where, and how we might see it finally released and available to the public.
Well now, we may finally have an answer.
Earlier this week as part of the Wall Street Journal's Viewpoints West series, Adobe CEO Shantanu Narayen gave a one-hour interview over a wide range of subjects including the changing media landscape, Steve Jobs, the U.S in the global economy, and much relating Adobe itself. Near the end of the sit-down session (at the 56:27 mark), he dropped a huge hint about what's happening with Photoshop Image Deblurring: