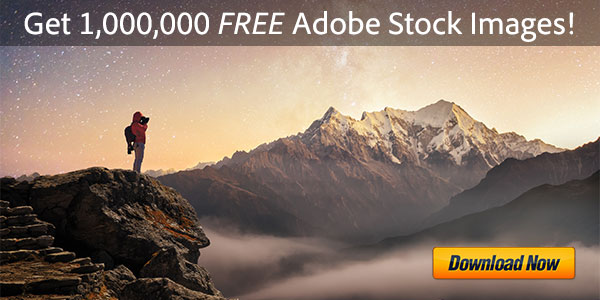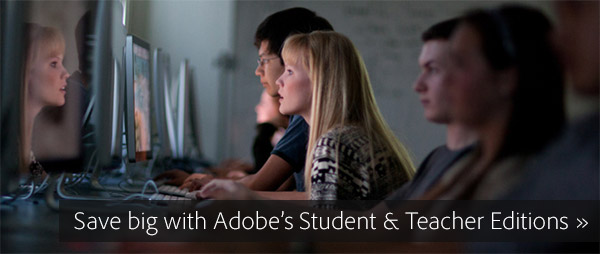 Let's face it, Adobe's traditional product prices seemed expensive over the years, espe­cially if you're on a student's budget. The last perpetual version available, Creative Suite 6 from 2012, historically had full prices ranging from $399 for Dream­weaver through $999 for Photoshop Extended and on up to $2,599 upfront for the Master Collection suite, which contained all CS6 applications. As cool and powerful as this software was, it's hard to afford when you're in school – even after the student/teacher discount.
Adobe stopped selling CS6 several years ago, as the version reached EOL and end of support – but fortunately the company still offers deep discounts for education customers on the latest CC release. A few years ago, in fact, they increased the discount on Creative Cloud to up to 70% off the regular prices. And while there are a lot of misconceptions about CC, the main products like Photoshop, Illustrator, InDesign, Premiere, etc., still download and run on your desktop as normal.
With over 22 million paid members for Creative Cloud and growing, we often get this question from readers: "What's a good book to get started with the most popular Adobe tools?" While there are a lot of great CC books for sale on Amazon, why not begin with an excellent title that's available to everyone for free, and that you can download instantly?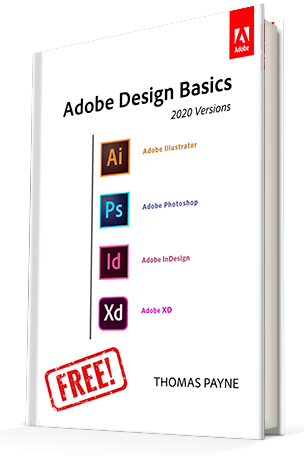 Over the years, we've compiled a collection of over 30 free books that you can download and use for learning all of Adobe's different creative tools… But there's one volume that always stands out as a favorite – and even better, it has just been republished in a brand new expanded edition for the CC 2021 tools.
So if you're just getting going with (or would like a solid primer covering) the core Creative Cloud design tools, then what better than a step-by-step guide that will teach you the essentials of Photoshop, Illustrator, InDesign, and Adobe XD from the ground up?
So here it is: the very helpful "Adobe Design Basics" that will give you all of this for free, courtesy of author Professor Thomas Payne… The book works by intro­ducing and explain­ing the tools in a logical way that builds upon what is previ­ously learned. These applica­tions present a vast array of buttons and gadgets that can be over­whelming to the new user. This book makes sense of it all, not showing how every­thing works, but instead giving a found­ation and a path to learn about all those controls and what they can do for you.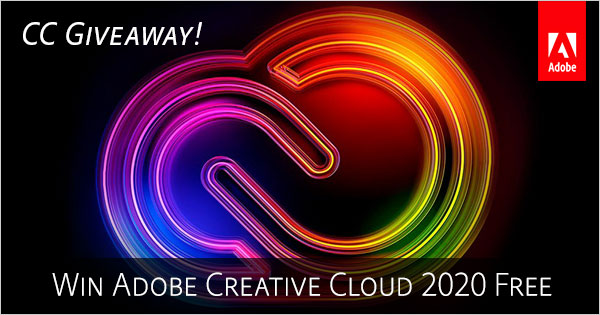 [UPDATE – Also see our all-new Creative Cloud 2021 Giveaway!]
In November, Adobe shipped the new 2020 collection of tools and services – a milestone marking the eighth major release of the Creative Cloud product line, which replaced CS6 from 2012. This latest CC version contains thousands of new features and advancements compared to CS6 (across all creative applica­tions), and it is available only via Creative Cloud membership – a community which now surpasses 22 million paid subscribers.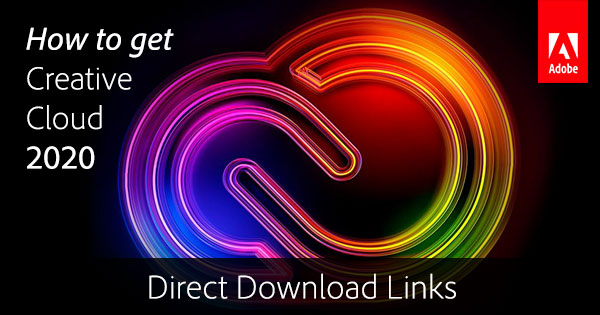 For decades now, Adobe has provided industry-standard standalone installers for their creative products, for many valid reasons… Recent examples include the company publicly posting the direct download links for the CC 2019 and CC 2018 releases. In our view, the need is strong and they should continue to do the same going forward.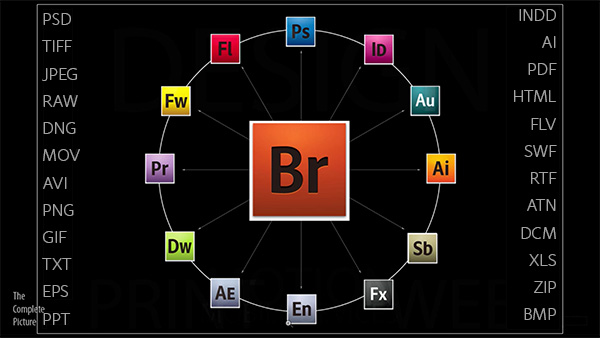 In response to our How to Join Adobe's Creative Cloud for Free post, we received this question from a reader:
Hi – is it really true that Adobe Bridge (the full version) is totally free to download and use forever, and I don't have to pay for it or have a subscription?
The answer is yes, it's absolutely true – although not that many people know about it because Adobe hasn't really publicized it widely…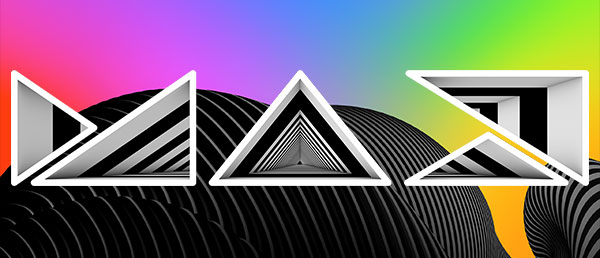 [UPDATE (Oct. 2020) – Watch over 350 new courses & tutorials from MAX 2020 – free!]
Just back from Adobe MAX 2019 and as in previous experiences, it's always the three most intense days of the year… It's wall-to-wall with larger-than-life presentations, keynotes with creative luminaries, diverse educational sessions, connecting with other leaders in the Adobe space, hands-on with the latest design tools, meeting the product teams, feeling the energy of the Pavilion floor, the buzz over mind-blowing "Sneak Peek" demos of cool new technology, and of course the fantastical MAX Bash party with 15,000 of your closest friends.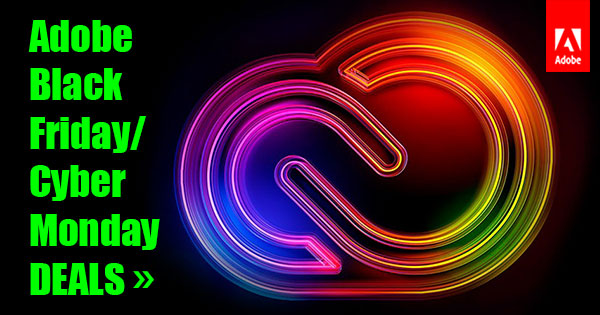 [UPDATE (Nov. 2020) – Check out Adobe's new 2020 Black Friday & Cyber Monday Deals!]
Yes, it's that time of year again. Adobe is having a worldwide sale with money-saving deals through Black Friday and Cyber Monday 2019 (and beyond), and we've got the complete guide below… There are some exceptional offers for major products in this "season of savings" – with discounts as much as 74% off the regular prices!
The company is running four major promotions for the all-new Creative Cloud 2020. These are the all-time lowest prices ever offered on these popular products. The holiday deals begin today and will run continuously until Thurs­day, Dec­ember 5th (extended!) at 11:59pm Pacific Time. So don't miss out, as these values only come once per year!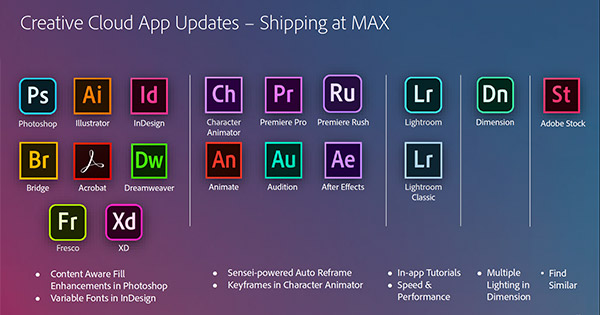 Last week at the annual MAX conference, Adobe launched the new 2020 release of Creative Cloud – and everyone wants to know what's new, what's different, and what's changed between CC 2020 and the previous CC 2019, CC 2018, CC 2017, CC 2015, CC 2014, CC 2013, or 2012's Creative Suite 6? Or more to the point, what are the key new features and advancements in the 2020 upgrade versus prior versions?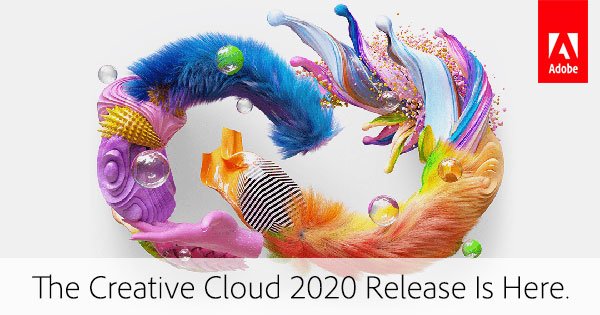 "Creativity for All" is the key theme of the all-new CC 2020 release, which was just announced by Adobe this week at their annual MAX conference. This next generation of Creative Cloud includes hundreds of new features and advancements across their product line, focusing on three core goals: faster, more powerful & more reliable tools, creating anywhere & anytime with anyone, and exploring new frontiers… CC 2020 is the next major release following the CC 2019, CC 2018, CC 2017, CC 2015, CC 2014, and CC 2013 versions, which in turn replaced CS6 from 2012.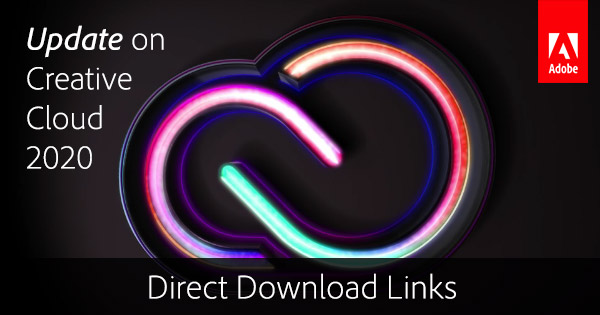 Every year, Adobe's creative product launches seem to get bigger – and this year is no exception… This morning, in front of a record 15,000 attendees at the annual MAX conference, Adobe unveiled the new CC 2020 Release, which feels like their biggest product launch since they first introduced Creative Cloud over seven years ago.