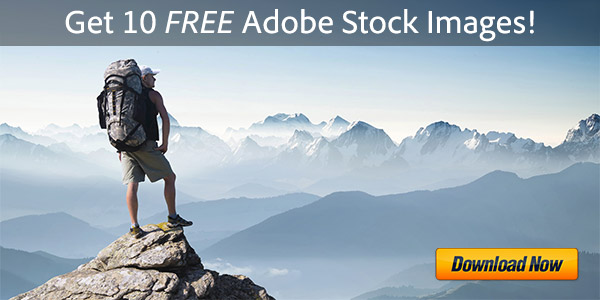 We've previously covered here how to transfer Adobe software products (like Creative Cloud, CS6, Photoshop, Lightroom, Elements, or Acrobat) between two computers, including from PC to Mac or vice versa. In this article we're going to focus on transferring the actual legal license from one person or company to another, like transferring the title to a car or home between two people.
Moving the software physically is mostly a technical task, but doesn't cover what happens if the recipient has problems, needs customer support or updates, wants to be registered with Adobe, and be recognized as the new rightful owner and user of the tools. To address those needs, you can follow the transfer process described below to "unregister" the program from the old owner and re-register for the new one.
Knowing how to make a good selection is one of the most important things you can learn to do in Photoshop. With accurate selections and masks, you can completely control the placement and movement of all the elements of your image, or copy an object from one photo to another.
But making good selections and masks can also be one of the most time-consuming processes in Photoshop. And we take for granted what our eyes can easily see, yet a program cannot recognize without our involvement. But check out this sneak peek video of a new feature in Photoshop CC that will give you a head start in this regard: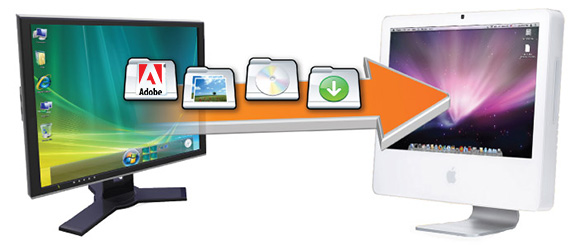 OK, so your old computer is running out of gas, you're upgrading or changing systems, adding a new machine, or switching from a PC to a Mac, or vice versa — and you want to move over your copy of CC/Creative Cloud or CS6 (or CS5 or CS4 or CS3) Adobe software — what do you do, and how do you do it? Just follow our complete guide below, which also works for other Adobe desktop products such as Acrobat, Elements, Lightroom, Captivate, and more.
As we've covered previously here, you are generally allowed to install and activate most Adobe software on up to two computers, with the restriction that the software can not used on both systems at the same time. So right off the bat, you might be good to go with installing the software on a second computer, although you may wish to double-check the licensing agreement for your product to be sure.
This is one of the most common questions we get, and the answer may pleasantly surprise you… The place to look to find the answer is the Software License Agreement, also called the terms of use or EULA. This agreement governs the use of your Adobe product, and is translated into 28 languages within each document. It also covers some basics about product activation.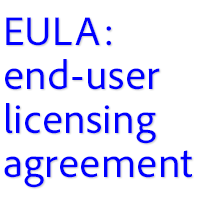 So, in general, how many systems can you install Adobe software on, including the Creative Cloud (CC) and CS6? The answer for individuals (as opposed to businesses) in most cases is two. The catch is that both computers must be used only by you and the two systems cannot be used at the same time. This policy was designed so that you could run Creative Cloud (or Creative Suite) at home on your desktop PC, as well as while traveling with your laptop or tablet PC. But the types of computers and their usage has blurred so much now that you can just pick any two you own and the product should install and properly activate on both…
For example, here is the key text from the Terms of Use for CC Software:
1.1 Use of Software: Subscription-Based License. You may activate the Software on up to 2 devices (or virtual machines) at a time, if these activations are associated with the same Adobe ID for the same individual, unless stated at the Adobe Activation page. However, you may not use the Software on these devices simultaneously.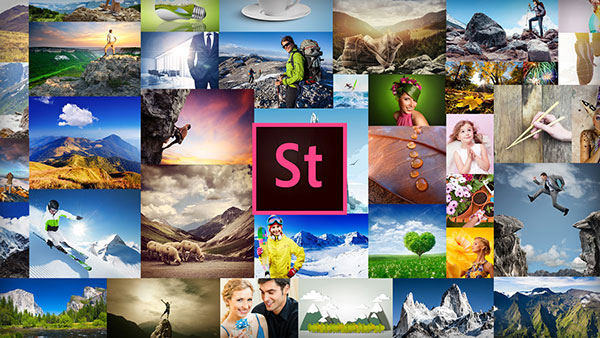 Adobe has really been sweetening the pot lately for you to try out their massive Stock photo collection… These are high-quality, curated images, illustrations, vectors, graphics, templates, photos, and more from a vast collection of over 130 million assets to choose from. After acquiring Fotolia in 2015, Adobe rolled out a one-month-free offer which was nice, but it required paying for your first month up front (which would later be refunded if you canceled).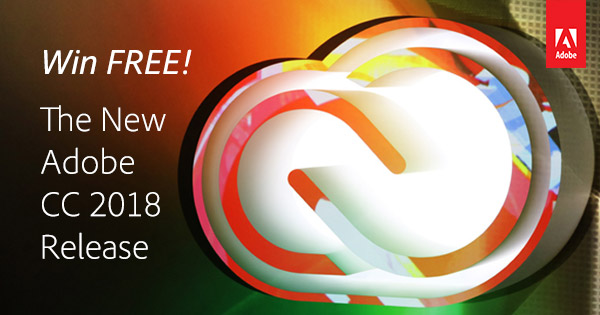 [UPDATE – Also see our new Holiday CC 2019 Giveaway!]
Last month, Adobe shipped the all-new CC 2018 set of tools and services – a milestone marking the sixth major release of the CC product line, which replaced CS6 from 2012. This latest CC version contains thousands of new features and advancements compared to CS6 (across all creative applica­tions), and it is available only via Creative Cloud membership – a community which now surpasses 15 million paid subscribers.
Adobe CC 2018 is also known as the Creative Cloud 2018 Release… And that is exactly what we're giving away for free below, and this offer is open to everyone world­wide.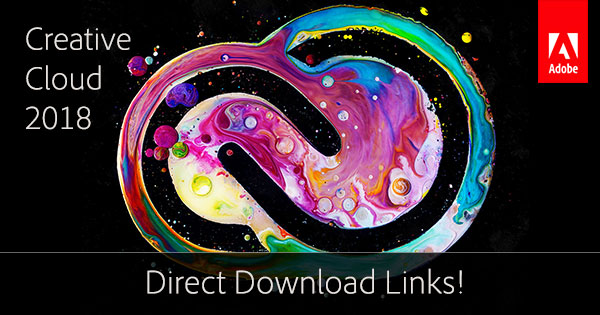 U

PDATE

(March 2019) – These still work to download the original CC 2018 installers. We also now have Adobe's all-new

CC 2019

Direct Download Links!
Last month, Adobe unveiled the all-new CC 2018 Release, which they say is the biggest product launch since Adobe first introduced Creative Cloud over five years ago. And from what we've seen, it looks to be true. There are major updates across the entire suite of tools and services, including entirely new CC desktop tools as well as significant new features and performance improvements to existing applications, and even some surprises.

[UPDATE (Nov. 2018) – Check out Adobe's new 2018 Black Friday & Cyber Monday Deals!]
Adobe is having a worldwide sale with money-saving deals lined up through Black Friday and Cyber Monday 2017 (and beyond), and we've got the complete guide below… Although there are fewer offers than previous years, the new specials still match the same level of discount off the regular prices as past Black Fridays.
The company is running two major promo­tions for the all-new Creative Cloud (CC) 2018. Both are the lowest prices ever offered on these popular products. The holiday deals begin today and will run continuously until Friday, Dec­ember 1st (extended!) at 11:59pm Pacific Time. So don't delay, as these only come once per year!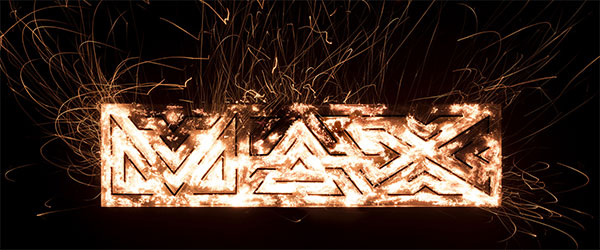 [UPDATE (Oct. 2018) – Watch 132 hours of new training & tutorials from MAX 2018!]
Did you make it to MAX this year? Adobe's Creativity Conference broke records with 12,000 attendees coming together in Las Vegas earlier this month, double from 6,000 just a few years ago… In fact, it was the largest gathering of talented creative professionals that there has ever been in one room, anytime in history!
Those who came enjoyed major new product launches, inspirational key­notes from creative luminaries, hundreds of enriching training sessions, plentiful opportunities for networking with colleagues, access to the latest cool technology on the pavilion floor, meeting the Adobe product teams in person, the highly-anticipated "Sneak Peek" demos of amazing new features under development, and of course the famous MAX Bash party.
But if you didn't make it, no worries – believe it or not, you can still tap into many of the best resources from the comfort of your own laptop, tablet, or phone!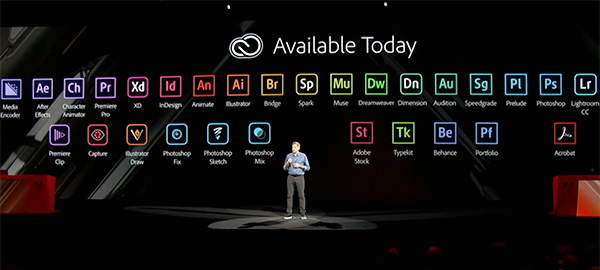 [UPDATE (Oct. 2018) – The all-new Adobe CC 2019 release has launched and is now available! See what's new in features and all the differences compared to older versions and CS6.]
One of the most common upgrade questions we see out there is asking what's new, what's different, what's better, what's changed between Adobe's just-launched CC 2018 release and the previous CC 2017, CC 2015.5, CC 2015, CC 2014, CC 2013, or 2012's Creative Suite 6? Or more fundamentally, what are the key new features and advancements in CC 2018 versus prior versions?
Now that the new CC 2018 mile­stone release is shipping world­wide, everyone is entitled to either a free upgrade or a new free trial for 7 days. Ongoing access to these tools requires a Creative Cloud mem­ber­ship (either for one app or for all of them), with discounts available for education custom­ers. Adobe says that if you look at all of the changes since CS6 to the current CC 2018 release, there have been thousands of significant updates – meaning new and enhanced features, added capabil­ities, and perfor­mance boosts – to the key creative applications.