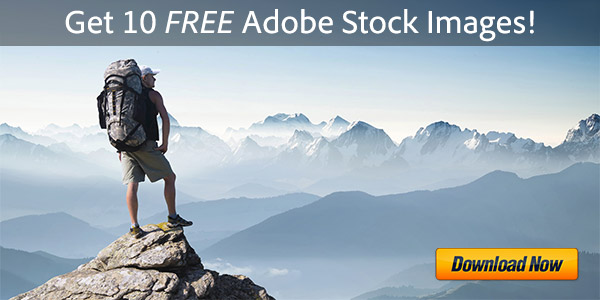 Yesterday at the big MAX conference, Adobe finally announced their Digital Publishing Suite – a new publishing solution that allows authors to deliver innovative digital reading experiences that attract readers and advertisers. This set of end-to-end, turnkey hosted services plus viewer technology build on the foundation of Creative Suite (including InDesign CS5) and allows publishers to use existing staff, skills, and workflows to design and deliver engaging, digital content direct to consumers, through content retailers or leading mobile marketplaces. You may have seen this already being used very successfully by magazines such as WIRED and The New Yorker.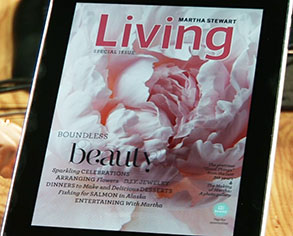 The Digital Publishing Suite will be released in the second quarter of 2011, likely in conjunction with a CS5.5 point release update. In the meantime, Adobe Labs has made some tools available now for writers to get started and create, preview and share their content in the new format. The tools include the Digital Content Bundler and Interactive Overlay Creator, plus the Digital Publishing Plug-in for InDesign, which allows InDesign to interface with and transfer information to the Digital Content Bundler.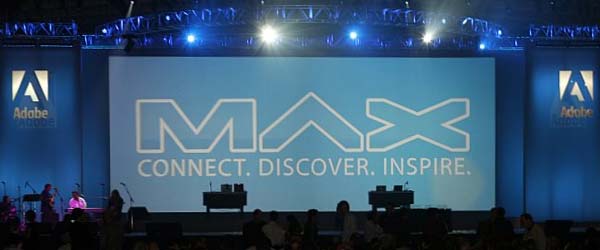 [UPDATE (Oct. 2017) – Watch 140 hours of new training & tutorials from MAX 2017!]
Adobe MAX 2010 – the worldwide user conference – runs this week and if you aren't in Los Angeles, the two major keynotes will be broadcast live plus all of the conference sessions will be available on demand for free… A full attendance pass with these informative technical sessions normally goes for $1,500, so this is a great deal (see a full listing of the hundreds of programs offered below).
Adobe InDesign tweets, "don't be the last to know… if you can't be at Adobe MAX, you can still watch the keynotes LIVE for some exciting announcements!"
One of these announcements is sure to be the arrival of the long-awaited preview release of the new Digital Publishing Suite on Adobe Labs, just out… Read all about it in the press release here.
[UPDATE (April 11th) – Adobe CS5.5 is out! See also when CS6 is penciled.]
Last week Adobe held a private briefing for partners under non-disclosure agreement, where they gave "an overview of the upcoming Creative Suite release"… While we can't speak to what transpired within the presentation, the invitation itself is publicly available.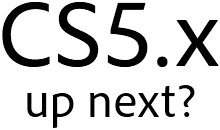 Given that the next release of Adobe Acrobat is due out within a matter of weeks (see why and when, or get a chance to win a free upgrade to Acrobat 10 Pro), and given the two year age of Acrobat 9, it's likely Adobe would be refreshing CS5 with the addition of the new Acrobat X. When Acrobat moved from version 7 to version 8, Adobe subsequently updated the Creative Suite and issued CS2.3 – and then once again when Acrobat revisioned from 8 to 9, Adobe incorporated the new version into CS3.3 in 2008. Acrobat 9 is still what we have today in CS5 – but since it's obviously way too early for CS6, it seems a safe bet we'll be seeing a point release (CS 5.3?) that would incorporate the new Acrobat 10.
But from reading the briefing invitation, it looks like there will be more in store for this next release than "just" integrating the new version Acrobat X Pro. It says, "… an overview of the upcoming CS release with a focus on InDesign and ePublishing…" Adobe has been hard at work on a new Digital Publishing Platform (you may have seen or read about the tablet editions of WIRED or The New Yorker magazines) that ties in with InDesign, and is (over)due to be made available on Adobe Labs. It seems logical that this would also be part of a CS5 point release, as it is a major deal for magazine and print publishers to deliver their content to the iPad, iPhone, Android, and other mobile devices, and has been quite successful thus far… But since the publishing tools haven't yet been released in beta form on the Labs, it could be a while longer before the final version of this new technology is ready for the world at large.
Over the next six weeks Adobe is launching a new series of in-depth online seminars to learn the best and get the most out of some top CS5 products, including InDesign, Illustrator, Premiere Pro, and Flash Professional…
The presentations are 90-minute live "deep dives" with Adobe product experts where you can get firsthand detailed information on the new features of these releases, see demonstrations, and get direct answers to your questions. All sessions are from 11:30 AM – 1:00 PM ET on upcoming Tuesdays, and will be presented in English: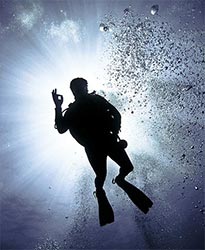 Deep Dive: Adobe Illustrator CS5
Tuesday, July 13, 11:30am – 1:00pm US/Eastern
Complimentary Registration
Deep Dive: Adobe InDesign CS5
Tuesday, July 27, 11:30am – 1:00pm US/Eastern
Complimentary Registration
Deep Dive: Adobe Flash Professional CS5
Tuesday, August 10, 11:30am – 1:00pm US/Eastern
Complimentary Registration
Deep Dive: Adobe Premiere Pro CS5
Tuesday, August 24, 11:30am – 1:00pm US/Eastern
Complimentary Registration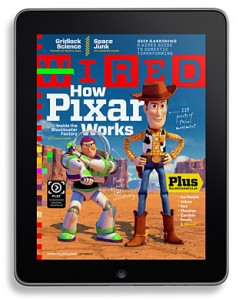 Back at the TED Conference in February, Adobe unveiled a prototype of a new digital magazine solution running on a tablet computer… The demo was built on the cross-platform (and Flash-based) Adobe AIR environment and illustrated the possibilities for magazine publishers to reach readers in new ways. The concept enabled — in digital form — the immersive content experience maga­zines are known for, and allowed new interactive features to stimulate reader engagement. The idea was that with the upcoming release of Creative Suite 5, publishers could use the new InDesign CS5 to create the rich media content for the new format, and then run the reader applications across a variety of device types because Adobe AIR is portable – including the iPhone and iPad through the new Packager for iPhone capa­bility included in Flash Professional CS5…
But then in early April, just before CS5 was launched, Apple made some changes to their SDK license restricting the technologies that developers can use for their products, including Adobe Flash software… So without Flash-derived apps being approved in Apple's App Store, would that mean the end of Adobe's new magazine publishing initiative on Apple devices?

Yes, CS5 is out! It looks like a phenomenal release, and we have full coverage – including new products, pricing, configurations, system reqs, videos, "what's new" feature lists, and more:
ALL CS5 products are immediately available for purchase and instant download, with free shipping on all Adobe orders over €500/£350 in Europe and the U.K. (no coupon or promo code is required)…
On Adobe's site: If you're considering upgrading from your current software, here's a helpful upgrade guide. Also new is an excellent FAQ covering purchasing policies and key product changes… The online documentation for all CS5 products also just went up.
Lastly and importantly, the CS5 free trial downloads and Student and Teacher Editions
(up to 80% off) are also now available!
[UPDATE (May 13th) – Adobe CS5 is now shipping and downloadable in 16 languages: English, French, German, Japanese, Spanish, Portuguese, Italian, Dutch, Danish, Swedish, Norwegian, Finnish, Czech, Polish, Russian, and Korean.]
Categories:
Tools
Adobe, after effects, CS5, dreamweaver, flash, illustrator, indesign, photoshop, premiere, suites, upgrade, videos