Yesterday at the big MAX conference, Adobe finally announced their Digital Publishing Suite – a new publishing solution that allows authors to deliver innovative digital reading experiences that attract readers and advertisers. This set of end-to-end, turnkey hosted services plus viewer technology build on the foundation of Creative Suite (including InDesign CS5) and allows publishers to use existing staff, skills, and workflows to design and deliver engaging, digital content direct to consumers, through content retailers or leading mobile marketplaces. You may have seen this already being used very successfully by magazines such as WIRED and The New Yorker.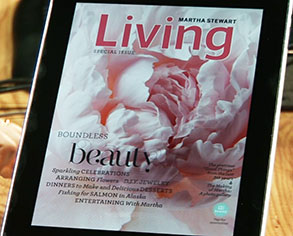 The Digital Publishing Suite will be released in the second quarter of 2011, likely in conjunction with a CS5.5 point release update. In the meantime, Adobe Labs has made some tools available now for writers to get started and create, preview and share their content in the new format. The tools include the Digital Content Bundler and Interactive Overlay Creator, plus the Digital Publishing Plug-in for InDesign, which allows InDesign to interface with and transfer information to the Digital Content Bundler.
With the Labs release, publishers can create and assemble digital publications now and add interactivity without writing code using InDesign CS5, as well as preview and share their content using a new Digital Content Preview Tool provided by Adobe and available in the Apple App Store. Other platforms and tablet devices are expected shortly.
See the video tutorial below for how to get started with the new Adobe Digital Publishing Suite. InDesign CS5 or later is required, so if you don't currently have it, you can download a fully functional, 30-day trial version.
See more video training and overviews on Adobe TV's Digital Publishing Channel.