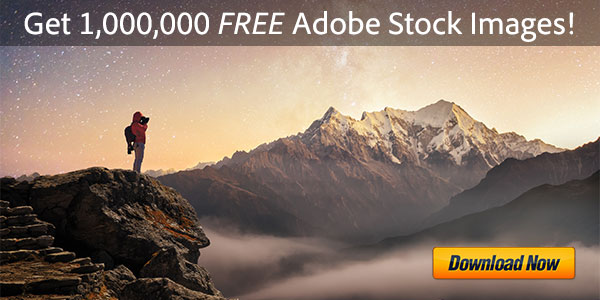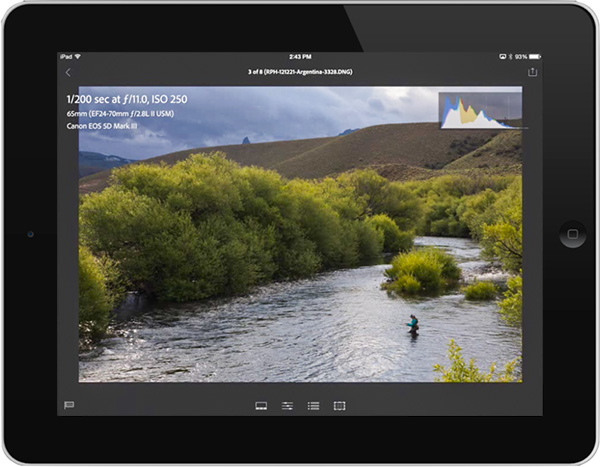 We wanted to reach out to you to let you know of some exciting news from Adobe – after years of rumors and hopes, today the company announced Lightroom Mobile, a companion app to Lightroom 5 on the desktop that frees you to work on your photos anywhere.
If you'd like to learn how to use Adobe's Creative Suite tools to easily and portably create websites and apps for tablets, smartphones, and mobile devices there's a new 2¼-hour course you'll be interested in…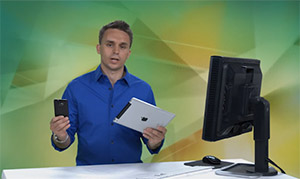 Guru Paul Trani teaches an extensive free class with 18 video chapters that will take you step-by-step on how to create portable content that will run on both Apple iOS and Google Android devices with a wide variety of screen sizes using a single code base. Basic usage of HTML5 and CSS3 is covered, as well as how to bring in Adobe's recent additions PhoneGap (for building fast, cross-platform mobile applica­tions) and Typekit (for delivering custom web fonts).
The first half of the video series employs Adobe Dreamweaver CS5.5 to develop both websites and apps, with steps on how to convert a website into a portable mobile app. The tutorials then move on to using Flash-based tools (with Adobe AIR) to build multi-platform mobile apps. We already know that Flash Professional CS5 can be used to build apps for the iPad and iPhone, but this takes it a step further. The videos guide you all the way through to how to publish your app to your device and to the Android Market (which shows immediately) or to the Apple App Store.
Many people have been making guesses on what's happening now that Flash Player for Mobile will not be further developed. There's a lot of talk and speculation out there, as folks try to figure out what it means… So take two dozen common questions on the subject, and here are the official answers Adobe sent to us: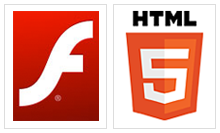 What is it that Adobe is announcing?
Adobe announced plans to increase its efforts on HTML5, and to focus Flash on mobile applications (packaged with AIR) and PC browsing with an emphasis on use cases not yet addressed by HTML5, including premium video and console-quality gaming. Adobe will no longer develop Flash Player for mobile web browsers. See the blog post for more details.
Does this mean that Adobe is no longer supporting content publishers focused on delivering content via a browser on a mobile device?
Adobe offers world-class tools and technologies including HTML5 tools like Adobe Edge that allow content publishers and developers to bring rich content and experiences across mobile web browsers using HTML5.
What does this mean for Flash Player support on desktops?
Adobe is fully committed to providing a great experience for use cases not yet well supported by HTML, including console-quality gaming and premium video. In fact, Flash Player 11 just introduced dozens of new features, including hardware accelerated 3D graphics for console-quality gaming and premium HD video with content protection. We are already working on Flash Player 12 and a new round of exciting features which we expect to again advance what is possible for delivering high definition entertainment experiences.
Adobe is dropping some hints about new and future creative tools coming on tablet devices and for HTML5 content creation. On a publicly-available conference call earlier this week, Adobe CEO Shantanu Narayen shared some guidance on the company's upcoming product roadmap and what to expect…
With a shifting landscape that favors HTML5-based content and application delivery, we are doubling down in our investment in this area. CS5.5 delivered enhanced HTML5 capabilities. We recently previewed Adobe Edge, a new HTML5 web motion and interaction design tool, which allows web designers to create cutting-edge animations for their websites. Interest in this tool far exceeded our expectations.

We also just introduced the beta release of a new product code-named Muse, which allows designers to create and publish HTML-based websites without writing complex HTML code. And we are contributing new innovations to WebKit to allow for a more expressive Web. These initiatives show our commitment to help drive the evolution of browsers and be the leading tools provider for HTML5, and this is only the beginning.
So what does this mean in terms of the next release of Creative Suite? Will we see Adobe Muse and Edge – or other new HTML5 tools – as part of CS6?
Big question out there with Adobe's unveiling of Creative Suite 5.5 yesterday – is there a new version of Photoshop for CS 5.5?
We've already taken a close look at this with our extensive release review of all CS 5.5 products. But Photoshop is the most popular product of the suite, so the new functions here deserve special focus:

Photoshop will in fact be getting a revision to CS5.1 while extending the creative process beyond the desktop by helping integrate tablet devices into creative workflows. The new Adobe Photoshop Touch SDK (Software Development Kit) allows developers to create companion apps that run on mobile platforms like the Apple iPad, Motorola Xoom, and RIM PlayBook… The SDK controls an internal scripting engine to perform directed actions within Photoshop CS5 – thus enabling cool new applications like color mixing and painting on tablet devices.
In a week where we learned that Google's Android has become the world's best-selling smartphone platform, Adobe's President and CEO Shantanu Narayen gave an interesting interview to Forbes Magazine, copied below…
In it he extols the virtues of an open ecosystem winning out in a fragmented world, perhaps not unlike the PC and Mac market dynamics of twenty years ago. Narayen cites Flash as a key differentiator and unifier of that fragmentation. Regarding Apple, he says it's a non-issue in that they've made their decision, although they did recently relax some restrictions for Flash apps.
As evidence of growing momentum, he cites 10 million Flash-based devices (smartphones, tablets, and consumer electronic devices) having shipped in the latter half of 2010, essentially since the mobile-attuned Flash Player 10.1 was officially released.
Here at ProDesignTools we love both Android and iOS, Adobe and Apple – we don't take sides, but we think the space and players are worth watching, not to mention entertaining…
Here's the transcript of the interview:
Yesterday at the big MAX conference, Adobe finally announced their Digital Publishing Suite – a new publishing solution that allows authors to deliver innovative digital reading experiences that attract readers and advertisers. This set of end-to-end, turnkey hosted services plus viewer technology build on the foundation of Creative Suite (including InDesign CS5) and allows publishers to use existing staff, skills, and workflows to design and deliver engaging, digital content direct to consumers, through content retailers or leading mobile marketplaces. You may have seen this already being used very successfully by magazines such as WIRED and The New Yorker.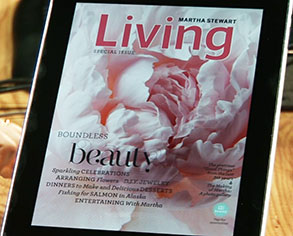 The Digital Publishing Suite will be released in the second quarter of 2011, likely in conjunction with a CS5.5 point release update. In the meantime, Adobe Labs has made some tools available now for writers to get started and create, preview and share their content in the new format. The tools include the Digital Content Bundler and Interactive Overlay Creator, plus the Digital Publishing Plug-in for InDesign, which allows InDesign to interface with and transfer information to the Digital Content Bundler.
[UPDATE (April 11th) – Adobe CS5.5 is out! See also when CS6 is penciled.]
Last week Adobe held a private briefing for partners under non-disclosure agreement, where they gave "an overview of the upcoming Creative Suite release"… While we can't speak to what transpired within the presentation, the invitation itself is publicly available.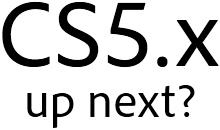 Given that the next release of Adobe Acrobat is due out within a matter of weeks (see why and when, or get a chance to win a free upgrade to Acrobat 10 Pro), and given the two year age of Acrobat 9, it's likely Adobe would be refreshing CS5 with the addition of the new Acrobat X. When Acrobat moved from version 7 to version 8, Adobe subsequently updated the Creative Suite and issued CS2.3 – and then once again when Acrobat revisioned from 8 to 9, Adobe incorporated the new version into CS3.3 in 2008. Acrobat 9 is still what we have today in CS5 – but since it's obviously way too early for CS6, it seems a safe bet we'll be seeing a point release (CS 5.3?) that would incorporate the new Acrobat 10.
But from reading the briefing invitation, it looks like there will be more in store for this next release than "just" integrating the new version Acrobat X Pro. It says, "… an overview of the upcoming CS release with a focus on InDesign and ePublishing…" Adobe has been hard at work on a new Digital Publishing Platform (you may have seen or read about the tablet editions of WIRED or The New Yorker magazines) that ties in with InDesign, and is (over)due to be made available on Adobe Labs. It seems logical that this would also be part of a CS5 point release, as it is a major deal for magazine and print publishers to deliver their content to the iPad, iPhone, Android, and other mobile devices, and has been quite successful thus far… But since the publishing tools haven't yet been released in beta form on the Labs, it could be a while longer before the final version of this new technology is ready for the world at large.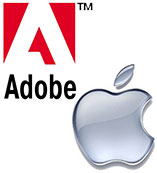 With the surprise news out from Apple that removes all previous restrictions on the development tools that can be used to create iOS apps, the doors open for standalone Flash-built apps to finally be migrated to the iPad, iPhone and iPod touch. Adobe at first released a simple statement, "We are encouraged to see Apple lifting its restrictions on its licensing terms, giving developers the freedom to choose what tools they use to develop applications for Apple devices."
Later, Adobe issued a more complete response that confirms these apps are already being accepted into the App Store:
Big news this morning from Apple, pertaining to the acceptability of Adobe Flash-built applica­tions on the iPhone and iPad. Perhaps in response to the zooming popularity of the Android mobile platform, Apple has eased its previous restriction against certain development tools (including Adobe's Flash Professional CS5) that can be used to create standalone apps for its iOS operating system.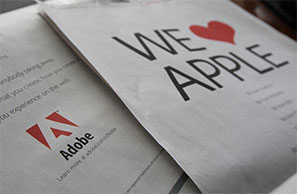 Up until now, iPhone/iPad apps built with a new technology in Adobe CS5 known as the Packager for iPhone were not accepted in Apple's App Store – meaning existing multi­platform Flash applications could technically be recompiled run as native iOS apps, but could not easily be made available to the broader public. But this is all changed now – and suggests that a wealth of new apps will be coming soon to Apple's smartphones, benefiting both users and developers alike…