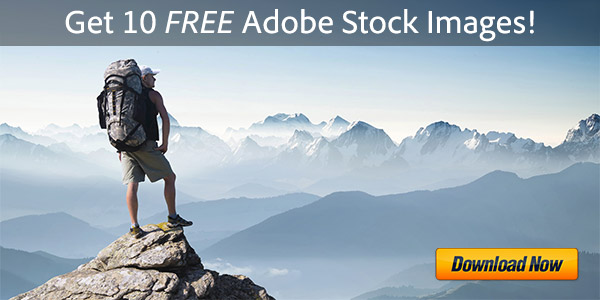 [UPDATE (March 2012) – Lightroom 4 is out! Get free tutorials for the new version.]
Adobe Lightroom 3 is only days old, yet it's quickly getting rave reviews across the net… Expert Reviews gave it five stars, writing: "The best just got better. Whether you're a profes­sional photographer or enthusiast, Adobe Lightroom has quickly become the must-have managing and pre-processing software. With version 3 just released, there's even more reason to rush out and buy it. The powerful lens correction profiles and amazing noise reduction, combined with excellent management make this a tool that all photographers should have."
And there is already a wealth of free learning resources available… Here are some good ones: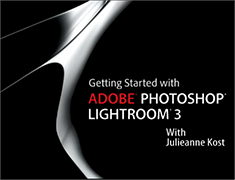 Also out is an excellent in-depth series of free online Lightroom 3 video tutorials, approaching three hours in running time and produced by Adobe Lightroom expert Julieanne Kost. There are ten chapters with a range of topics and techniques covered:
[UPDATE – Download over 20 Adobe books free now!]
Our last giveaway went so well that we're launching a new one for the month of May – we're giving away ten copies of some of the best CS5 books coming, Adobe's popular "Classroom in a Book" series! The books will be published in early June, just after the contest ends… They sell for up to $59.99 and include companion DVDs for Windows or Mac with bonus content including lesson files and video tutorials. Our winners can choose a book for whichever product you'd like: Photoshop CS5, Dreamweaver CS5, Illustrator CS5, InDesign CS5, Flash Pro CS5, Flash Catalyst CS5, Premiere Pro CS5, After Effects CS5, Fireworks CS5, or CS5 Design Premium.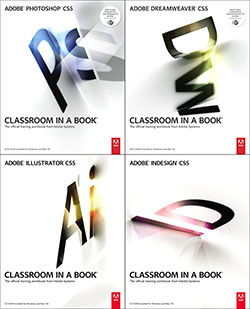 To enter, all you have to do is add a comment below describing what you like about CS5 and how you'll be using it, in up to four sentences – that's it! The contest runs until 11:59pm EDT on Monday, May 31st, 2010, when we'll choose the ten entries we like the best. One entry per person please, and if two submissions are similar, the first one will count. The contest is open to residents of the USA, Canada, U.K. and Ireland, and the winners will be chosen and books shipped out next month. Be sure to give an accurate email address as we'll be contacting ten commenters via email to get shipping information, and then follow up back here announcing first names and home­towns.
---
Speaking of giveaways, we're also pleased to announce the winner of our big Photoshop CS5 Giveaway last month… The lucky fellow who won the drawing is Dayne from North Lincoln­shire, England, and he will be receiving a shiny new shrinkwrap­ped box of Photoshop CS5 for free!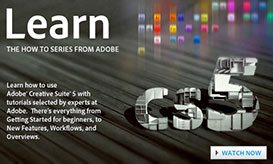 [UPDATE (January 2013) – See also: 30 new hours of free tutorials for CS6!]
We've covered AdobeTV before, but it just keeps getting bigger and better… They've just issued a large series of free new video tutorials for every CS5 point product. You can learn the basics with Getting Started overviews and New Features re­views by product experts, over 17 hours in all. And if you want to get started today, you can go ahead and down­load a 30-day free trial for any CS5 product and begin getting trained…
Here's how it breaks out: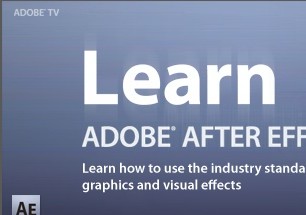 Here's a great one. How would you like a huge menu of absolutely free video training, tips, and tricks for most all of Adobe's major products?
A large selection of helpful segments from the experts you can run and view at any time from the comfort of your home or office, covering everything from "getting started" tutorials for beginners to advanced "how-to" guides for thirty different products…
Well, it's here – check it out and learn all you want at the new "Adobe TV."