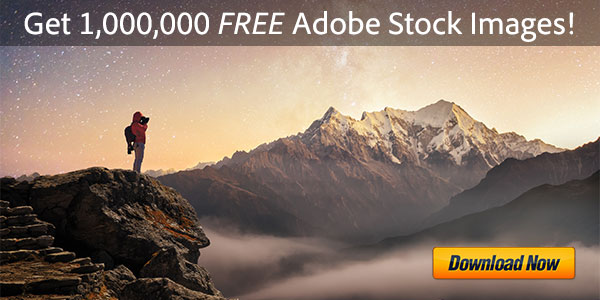 5 Hours of Free Tutorials for Photoshop/Premiere Elements 7 and 8

[UPDATE – Elements 11 is out! Get free tutorials for the new version.]
We've previously covered 17 hours of free video tutorials for Creative Suite 5, plus three hours for Lightroom 3 – so here's a chance for Photoshop Elements and Premiere Elements… Below the experts share how to get started, the basics of the programs, new features, plus their favorite tips and techniques. Most of the lessons will work for either version 8 or 7. All together there is five hours of free content, spanning over 50 chapters.
The majority of the videos were produced by Lynda.com, which is another excellent source of online tutorials (some free, some paid), and just released a new app for software training on the iPhone.
If you need a copy of either Elements product for your work, just download a free trial.
Learn Adobe Photoshop Elements 7 and 8
Play Now »
Ch
Topic
Runtime
01
Getting Started 01: What is Photoshop Elements?
07m 08s
02
Getting Started 02: Get Photos from Files and Folders
05m 51s
03
Getting Started 03: Get Photos from a Digital Camera
07m 36s
04
Getting Started 04: Tour the Organizer Interface
05m 40s
05
Getting Started 05: Viewing Photos
02m 28s
06
Getting Started 06: Selecting Photos
02m 01s
07
Getting Started 07: Rotating Photos
02m 16s
08
Getting Started 08: Hiding and Deleting Photos
05m 00s
09
Getting Started 09: Moving Files
04m 10s
10
Getting Started 10: Guided Edit Mode
04m 43s
11
Getting Started 11: Tour the Full Edit Interface
04m 56s
12
Getting Started 12: Using Tools
08m 14s
13
Getting Started 13: Saving Files
06m 47s
14
Getting Started 14: Manual Selection Tools
06m 30s
15
Getting Started 15: Automatic Selection Tools
06m 35s
16
Getting Started 16: Using the New Smart Brush Tool
05m 59s
17
Getting Started 17: Converting Color to Black and White
02m 49s
18
Getting Started 18: Creating Text
04m 16s
19
Getting Started 19: Editing Text
02m 08s
20
Getting Started 20: Making a Photo Book
10m 10s
21
Getting Started 21: Making a Photo Collage
08m 20s
22
Getting Started 22: Creating a Slide Show
10m 20s
23
Getting Started 23: Making a Panorama
04m 00s
24
Getting Started 24: Using E-Mail and Photo Mail
04m 51s
25
Getting Started 25: Printing Your Photos
03m 05s
26
Getting Started 26: Signing up for Photoshop.com
03m 43s
27
Getting Started 27: Viewing and Sharing Photos Online
06m 09s
28
Getting Started 28: Backing up and Synchronizing Albums Online
06m 37s
29
Getting Started 29: Finding Ongoing Inspiration on Adobe.com
03m 26s
30
New Features: Recompose Tool
06m 46s
31
New Features: Sharing
06m 54s
32
New Features: Backup and Sychronization
05m 38s
33
New Features: Photomerge Family of Features
04m 33s
34
Use the Recompose Tool to Reframe a Photo
07m 15s
35
Analyze and Tag Photos Automatically
08m 13s
36
Use Photomerge Exposure in Manual Mode
06m 20s
37
Use Photomerge Exposure in Automatic Mode
06m 20s
38
Share Albums Online
03m 10s
39
Set up an Adobe ID
04m 39s
40
Photoshop.com Membership Benefits
08m 16s
41
Curving Photos for a Print Look
04m 33s
42
Tips Every Newbie Should Know
05m 56s
43
Managing and Editing Files with iPhoto and Photoshop Elements
05m 58s
44
Using Photoshop Elements and iPhoto Together
05m 12s
45
Using Bridge to Manage Your Photos
09m 47s
For Premiere Elements, the set of videos isn't as comprehensive, but there's still some good material here:
Learn Adobe Premiere Elements 7 and 8
Play Now »
Ch
Topic
Runtime
01
Share Albums Online
03m 10s
02
Photoshop.com Membership Benefits
08m 16s
03
New Features: Use Smart Fix, Smart Trim, and Smart Mix
08m 23s
04
Mixing Audio
05m 29s
05
Preparing Video for Adobe Acrobat 9 PDF Portfolios
02m 20s
06
Customizing Transitions
05m 46s
07
Customizing Themes
05m 34s
08
Exporting Video Files
05m 02s
09
Using Multiple Effects
06m 04s
Share This
GET FREE ADOBE BOOKS
Sign up for our popular newsletter and we'll send you 30 great ebooks to learn all major Adobe tools at no cost!