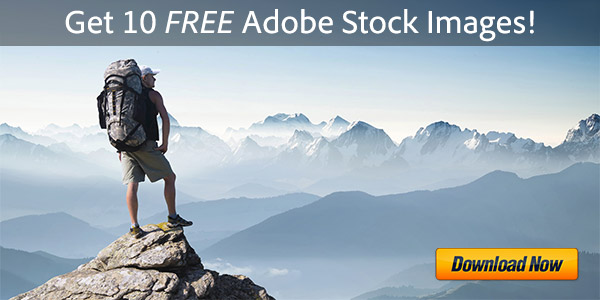 Adobe has been hinting at introducing a new "photographer's offering" in Creative Cloud since the launch of the all-new CC release in May:
"Photographers and photo-enthusiasts are looking for a more tailored Creative Cloud offering that focuses on their particular needs… We are looking at potential CC bundles to recognize this."
So now, an incredible new package called the Photoshop Photography Program was just announced by Adobe at the Photoshop World conference today:
Since introducing Photoshop CC we've listened to feedback from a spectrum of our customers, from advanced pros to casual enthusiasts. One common request was a solution specifically tailored for photographers. We listened and are announcing a special offer for our loyal Photoshop customers. Beginning today, all customers who own Photoshop CS3 or higher are eligible for a special Creative Cloud membership offer that includes all of the following for just $9.99/month (available worldwide; pricing varies outside the US):

This is the ongoing price for anyone who signs up by June 30, 2014. So if you sign up now, then when you renew next year, the price will still be $9.99 per month. We do not currently have any intention of raising this price.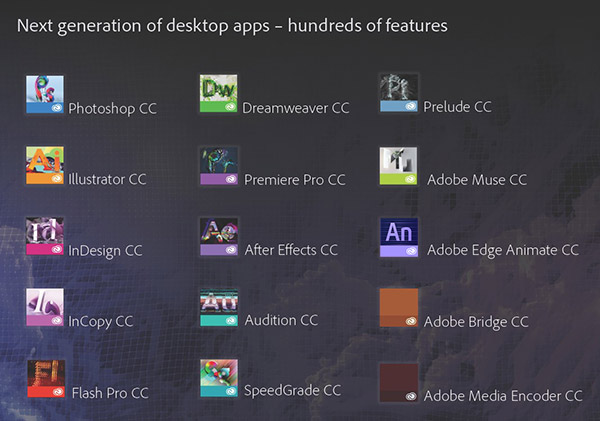 [UPDATE (Oct. 2017) – The all-new Adobe CC 2018 release has launched and is now available! See what's new in features and all the differences compared to older versions and CS6.]
Six weeks after its official introduction, Adobe today has rolled out the the new "CC" release, with hundreds of new features and improvements across the product line centering on productivity, performance, and connectivity – see our guide to what's new in CC…
[UPDATE (April 2015) – The new Adobe Lightroom 6/CC release is now shipping! Download a free trial instantly or check out what's new in Lightroom 6 vs. 5.]
Yes – the final Adobe Photoshop Lightroom 5 is just out and now shipping! Pretty much on the time­frame we forecast, you can download a free trial today… And the new product will work side-by-side with any previous releases of Lightroom you may own. If you have an earlier version installed on your system(s), Lightroom 5 will ask if you'd like to upgrade your catalog and copy everything over.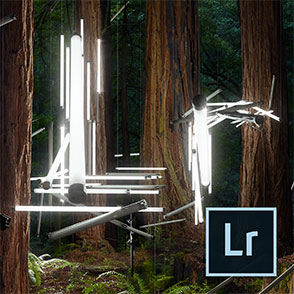 After a 50% price drop for LR4, the price for Lightroom 5 standalone continues to be US$149 for the full version, and $79 to upgrade from any previous release (LR1, LR2, LR3, or LR4)… Students and teachers can get the full education edition for $79.
If you've joined the Creative Cloud, then the full release of Lightroom 5 is already available for you to download and use now as part of your membership – it comes automatically and at no additional cost.
Install now: Get all new Adobe CC 2018 direct download links and free trials.
Also, if you happened to purchase Lightroom 4 within the past 30 days, then if you like you can return it under Adobe's Refund Policy and order Lightroom 5 instead. It's not an official "grace period," but it works.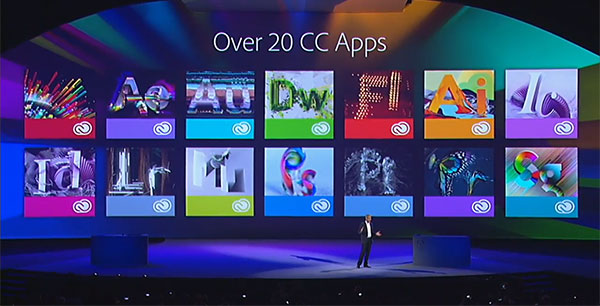 [UPDATE (Oct. 2017) – The all-new Adobe CC 2018 release has launched and is now available! See what's new in features and all the differences compared to older versions and CS6.]
Adobe has just unveiled the new "CC" release to follow CS6 (it's not CS7) – and one of the upgrade ques­tions people are asking is what's new, what's different, what's changed in CC (Creative Cloud 2013) compared to the previous version? The company says it "brings together everything you need to create your best work with incredible new versions of our flagship desktop tools, services that take publishing content to the next level, and making it easier than ever for creatives to collaborate and share their work worldwide." So our job here is to give you a quick "cheat sheet" on top new features, to help you decide about upgrading…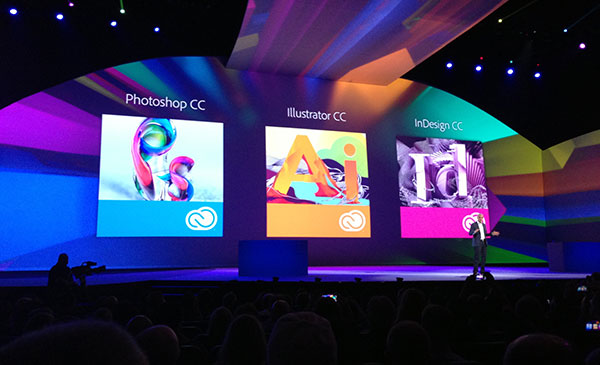 = BREAKING NEWS =
We're coming to you today direct from the MAX Conference, where Adobe has just made a blockbuster announcement.
The next generation of Creative Suite products – sometimes referred to as CS7 or CS-Next – will actually be called "CC" (as in "Photoshop CC") and from here on out will be available exclusively through the Creative Cloud. So there will not be a line called "Creative Suite 7."
[UPDATE (May 6th) – The next release is announced! Learn more about new Adobe CC.]
Normally in the weeks before a new version of Creative Suite comes out, we don't have a very concrete idea of what will be in it…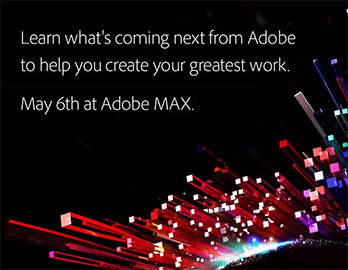 However this year – thanks to the early upgrades already out for Creative Cloud members, some telling blog posts, several "first look" videos, and a "major reveal" at the recent NAB show – we have already a pretty good picture of some of the major new features that CS7 (let's call it) will include. Adobe says all of the new products will be included in the Creative Cloud as soon as they're out.
Here below we've compiled some of the key information on what's new and expected in the upcoming release, and will keep this list up-to-date as we move forward…
Adobe promises much more will be revealed in the presentation on May 6th – so stay tuned!
[UPDATE (June 10th) – The Lightroom 5 final release is now shipping!]
Adobe has just announced a free public beta release of the eagerly-anticipated Photoshop Lightroom 5, with new tools and advancements to develop, enhance and share your digital photographs… Lightroom 5 provides photographers with an elegant and efficient way to work with their growing digital image collections, bring out the best in their images, and make an impact from raw capture to creative output, all while maintaining the highest possible quality each step of the way.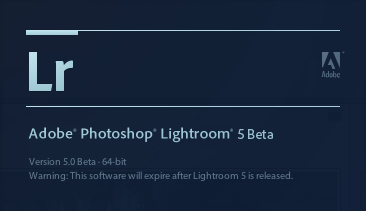 "The Lightroom team is proud to introduce the fifth major version of the product designed for and by photographers. We've been hard at work improving an application that's intended to be as easy to use as it is powerful. This release builds on the image quality improvements in Lightroom 4 to provide a truly complete workflow and imaging solution. We encour­age you to try the beta release and provide your feedback to the product team."
Available as a free public download for Windows and Mac, the Lightroom 5 beta is a limited-time preview of new features and capabilities that will be offered in the final release of LR5, expected in mid-2013 and available separately as well as part of the Creative Cloud.
[UPDATE (May 6th) – Major news out: Adobe Unveils New "CC" Release (CS7)…]
Based on recent indications from Adobe, we expect a new release of Creative Suite and/or Creative Cloud to be unveiled at their big annual MAX Conference on May 6th, just a few weeks away…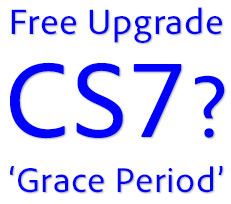 Historically during times like these, the company has set a "grace period" or grandfather offer to provide free upgrades to the next versions for customers buying the older software around the time of new releases – and in fact, such an "Upgrade Assurance promotion" deal was announced for CS6 in March of last year.
However, no such announcement has been forth­coming this year, perhaps due to the advent of Creative Cloud – where all paid members already receive all product updates and upgrades at no additional charge as soon as they are available.
But no matter – you can actually create your own grace period now, whether one officially exists or not.
The key is in awareness of Adobe's longstanding Software Return/Exchange Policy – whereby you can return your purchase to them within 30 days and they will grant you a full refund, no questions asked. This is possible even if you've already opened, installed, activated, and started using your product – and can be done quickly over live online chat with their customer service team.
[UPDATE – See all of Adobe's current deals & discounts!]
Looking at Creative Cloud, with its 5-star customer reviews? Adobe has announced new and unprecedented special offer that we have to share with you…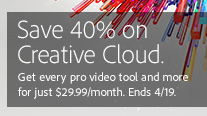 Using a limited-time promotion code, you can now join the Creative Cloud for $29.99 a month for the first year, which is 40% off the regular $49.99 price of an annual membership.
No previous ownership of any Adobe product is necessary, but the price reduction is only available during this very brief window.
This deal comes via the big annual NAB show and is aimed at video professionals — though it's apparent that anyone interested can use it… It's valid through April 19, 2013 in North America, and available one-to-a-customer direct from the Adobe Store only:
With a new version of Creative Suite expected soon, one of the key benefits of Creative Cloud is that all members automatically get access to the latest upgrades and new CS features as soon as they are released for no additional cost.
Powerful new features are coming to Adobe's industry-leading video and audio tools. You'll soon be able to work even more creatively, seamlessly, and profitably — from script to screen. Here's an early look at what to expect in the upcoming releases …