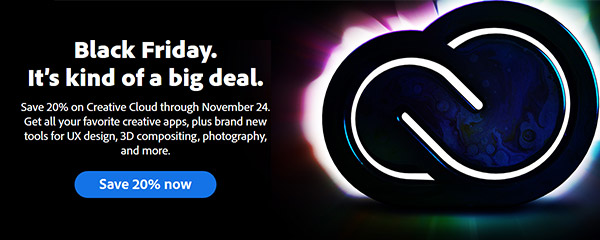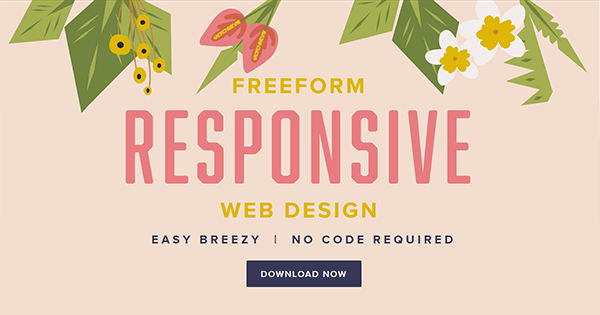 Adobe Muse is a modern website builder that enables you to create gorgeous HTML5 sites that dynamically scale to any device – and Muse allows you to do this without writing any code. Muse is included for all Complete Creative Cloud ("All Apps") members, as well as available via a Single-App Subscription. So with millions of people already receiving Muse with their CC purchase, there's a broad audience for training materials on how to get going with this helpful program…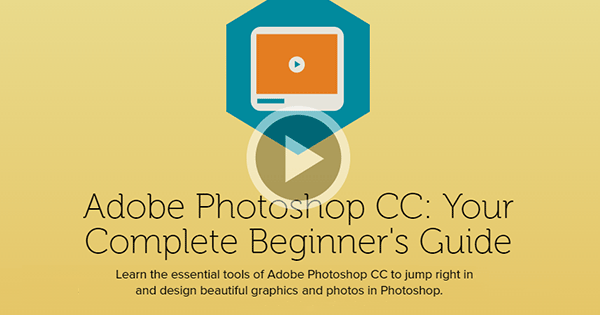 Here's a fantastic new resource that you should not miss – and even bookmark/share… It's a complete introductory-level class on how to best use Photoshop from the training team at Adobe KnowHow – a course worth hundreds of dollars, but now completely FREE with no catch. It includes 5½ hours of high-quality instruction broken out into 16 chapters with 58 video tutorials (in HD or SD), covering everything you need to know to really get going with Photoshop – the world's leading graphics and photo editing application – at no cost!
The Adobe Research team is exploring what Photoshop would be like with a 3D canvas instead of 2D… With the Interactive Sculpting project shown the video above, instead of drawing and manipu­lating pixels, the tool operates on three-dimensional voxels. An artist uses all the familiar tools from Photoshop like brushes, layers, and filters to sculpt 3D objects. It also showcases some innovative tablet interaction model that uses simultaneous touch and pen input: the user rotates objects with one hand while sculpting with a pen at the same time.
Four years ago, Adobe acquired Behance – the leading online community and social media plat­form for creative professionals, which is often referred to as "The LinkedIn for Creatives." Back then, Behance had about 1 million members. Since that time, with Behance's inclusion into Creative Cloud (even with the free version), growth and participation have exploded – and the Behance community now boasts over 10 million members receiving 70 million project views per month.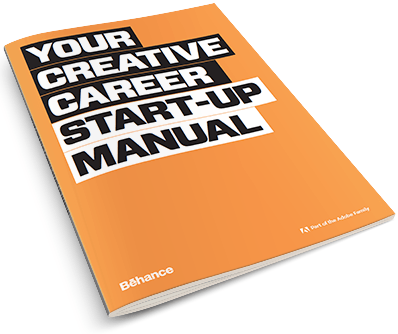 With Behance, you can easily upload your photo­graphs, projects, or portfolios and gain a fantastic way to showcase, share, and get exposure for your work as well as receive feedback from your creative peers, and get inspired for future work. You can publish many types of media such as images, text, illustrations, video and audio, and follow statistics on how many views your projects are getting, and potentially make money. There's even a helpful job list for creatives and freelancers, with hundreds of employment opportunities.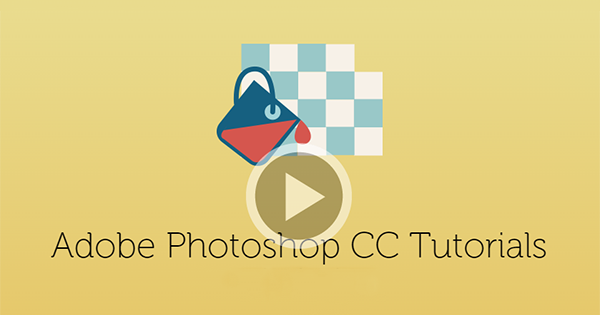 Here's an incredible new resource that you should not miss – and even bookmark/share… It's a compre­hensive professional training course on how to best use Adobe Photoshop from O'Reilly's InfiniteSkills – normally costing US$130, but now completely FREE with no catch. It includes 13 hours of high-quality instruction broken out into 23 chapters with 166 video tutorials (in HD or SD), covering all major aspects of Photoshop – the world's most popular graphics and photo editing software – at no cost!
Time-lapse photography videos never go out of style… Here is one of our all-time favorites from Norwegian landscape photographer Terje Sorgjerd – incredibly beautiful and perfect for the clear, dark nights of the season (watch full-screen):
Prior to the extensive video editing tools first introduced in CS6, Photoshop wasn't normally known for its video capabilities – but in fact it's always been possible to take a series of still photo­graphs (manipulated as desired) and then quickly create your own timelapse video using Photoshop Extended…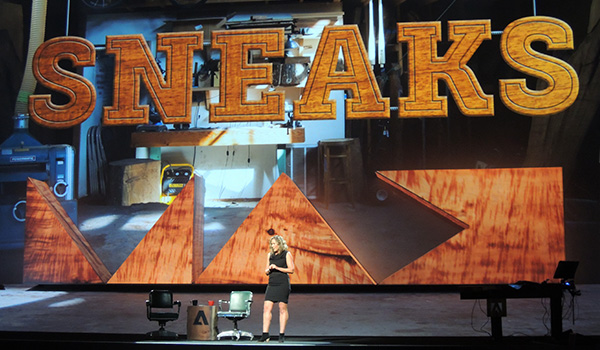 SAN JOSE, Calif.—October 13, 2015—At the record-breaking MAX conference last week, Adobe revealed 11 sneak peeks of technol­ogies they are working on but haven't released yet. Some of these new features are absolutely mind-blowing and defy belief, yet the company did not web­cast the sneak peeks. But good news, you will find complete videos of each of them captured below!
Naturally, the Adobe says there aren't any guarantees for what will appear in a production release, or when: "See the coolest demos of what we're cooking up in the Adobe development labs, and be the first to get a peek at technologies that may (or may not) make it into future products and services." But never­the­less, major new product features very often appear in these previews before they make it into the real tools (cases in point: Content-Aware Fill, Perspective Warp, Image Deblurring, and Defog/Dehaze).
We originally ran the story below in October after a new Dehaze/Defog capability was sneak-peeked at Adobe MAX… It was our favorite of the show! Now, we have some great news: Adobe worldwide evangelist Terry White just confirmed this will actually be a real feature coming soon in the new CC 2015 release of creative tools. Here's his video demo:
Dehaze will in fact be included in both Lightroom CC 2015 and Photoshop CC 2015 as part of Adobe Camera Raw. All complete Creative Cloud members as well as Photography Plan subscribers will automatically receive this update at no extra cost as soon as the new version is available. Note that Dehaze is not included in Lightroom 6.
And it's now confirmed! The official release date for CC 2015 is on June 16th.
The new version of Adobe Lightroom 6/CC was released for direct download recently, and we keep getting questions from readers like this one:
Are Lightroom 6 and Lightroom CC the same?
If not, then what are all the differences between Lightroom 6 vs. Lightroom CC?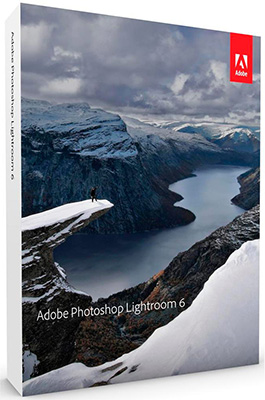 …so we thought it was time to write a new article about this topic.
Here's the answer, with the differences put simply:
Lightroom 6 is the core program running on your desktop – the new version that follows Lightroom 5, with significant features and improvements added since LR5. Adobe is offering two options to customers, and the Lightroom 6 route is a perpetual license – basically standalone static software. The updates that Lightroom 6 users receive going forward will be for bug fixes and new camera and lens profiles only, but not new feature upgrades that Lightroom CC customers will receive on an ongoing basis.
Lightroom CC 2015 takes Lightroom 6 and offers it via subscription together with access to integrated mobile apps (like Lightroom Mobile) and online services (like Lightroom Web with unlimited online photo storage). Lightroom CC also gives you ongoing new feature updates as soon as they are available – including the popular Dehaze and Boundary Warp functions, as well as the new Guided Upright feature and Local B&W Adjustment Sliders – none of which are in LR6.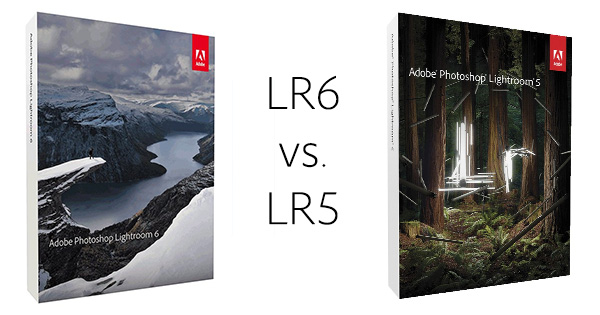 The long-awaited Adobe Lightroom 6/CC began shipping this week, and has got some folks pretty excited about the new features and capabilities… There's a long list of them given further below, but some of the highlights include much improved performance, facial recognition, photo merge for both HDR and panorama, advanced video slideshows, improved web galleries, new Pet Eye tool, touch-enabled PC support, plus GPU acceleration and native 64-bit architecture on Windows and Mac.
One big change is the naming difference and what you get with the two options (Lightroom 6 vs. Lightroom CC). You can still buy a standalone perpetual version as before (either full or upgrade from an older release) – the product is then called Lightroom 6 and it will still receive bug fixes and new camera/lens additions, but will not get ongoing new feature updates and does not have access to online LR features and apps such as Lightroom Mobile and Lightroom web.