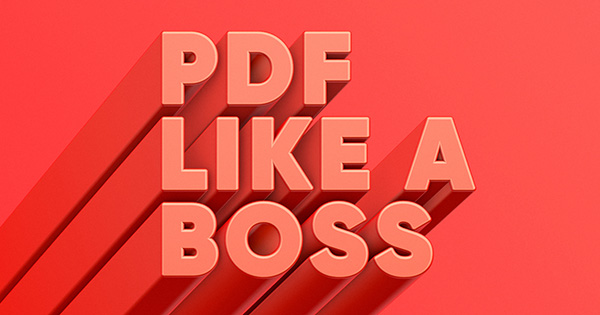 Next to Photoshop, Acrobat Pro & Standard is Adobe's top-selling product line of all time. Acrobat DC is offered via standalone subscription ("Single-App"), as well as included in the Creative Cloud ("All Apps") – so there are many millions of customers using it worldwide, with a broad audience for training materials on how to get going with this essential software.
Fortunately, there are some great tutorials out there. Below, you will find a free two-hour instructional video series that will help you learn how to use Acrobat DC better and more effectively. This training session covers all the basics, and demonstrates how you can achieve immediate and powerful results with the tools. Adobe's top product experts share how to get started, the basics of the software, overviews of major new features, how to use key functions, plus their favorite tips and most useful techniques.
Some of the things you will learn in this series are: how to fill, edit, sign, and share PDFs on any device, how to create PDFs from text and image files, how to scan or combine files into a PDF, how to customize your toolbar, how to send documents for e-signature and track them online, how to track reviews and collect comments, how to scan & turn paper documents into searchable PDFs, how to password protect a PDF, and how to export PDFs to Microsoft Office formats. These tutorials are broken out into over 40 bite-sized segments for easy digestion and direct access to what you want to know:
Free Stock! Download 1,000,000+ premium assets from the new Adobe Stock Free Collection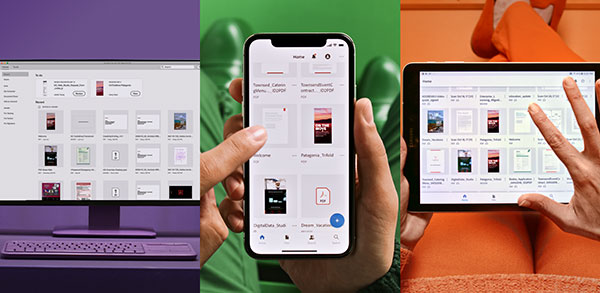 Acrobat Pro DC with Document Cloud services gives you the most complete PDF solution for today's multi-device, connected world. Subscribe to get the latest PDF tools to create, convert, edit, protect, sign, and share PDFs across your computer, mobile device, and web browser. Plus you always get the latest innovations with new features and services as soon as they are available, at no extra cost. With Acrobat Pro DC, you can stay connected and productive wherever you work and easily collaborate with others on any device. And it's from Adobe, the leader in secure digital documents for 30 years.
Bottom line, Acrobat DC 2023 should make your life easier, help you get more done, and save you some time. Want to see for yourself? Just download and install the free 7-day trial for Windows or macOS (or try the whole Creative Cloud) – then install, run, and start your training… Watch the demo below:
For further questions, see the excellent Acrobat DC FAQ, or check out all the differences from earlier versions – i.e., compare what's new in Acrobat DC vs. 2017 vs. XI.
And to continue learning, don't miss dozens more free books for many Adobe products, covering recent versions of all major applications… This large collec­tion includes the official Adobe user manuals, which are comprehensive in size and scope!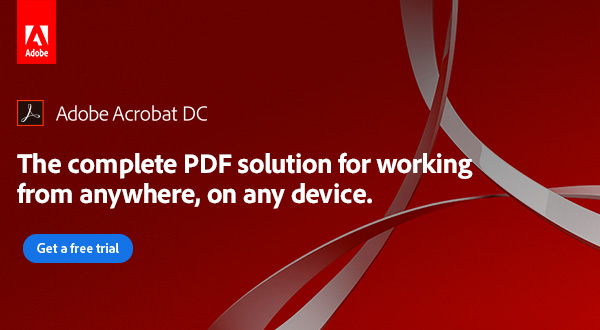 See Also

Do you have any questions about Acrobat? Just ask them below and we'll get you answers fast!
Keep up with the latest on Adobe software — follow us on Facebook or Twitter, or subscribe to our RSS feed… You can also enter your email and have new articles sent directly to your Inbox. We are reader-supported; when you buy through links on our site, we may earn an affiliate commission.