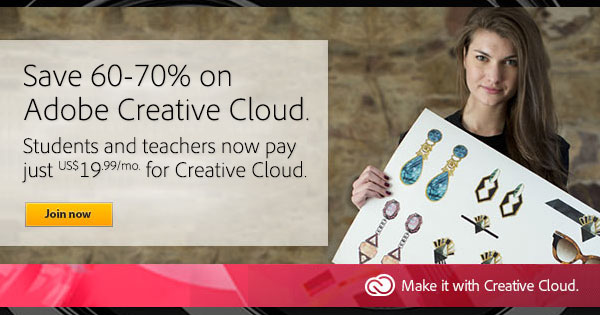 The standard pricing for the Creative Cloud "All Apps" plan – Adobe's flagship all-in-one product offering which includes over 20 desktop apps – is US$54.99 a month with an annual membership. But what about education customers? How much is the academic discount?
We're happy to say that all students, teachers, and education staff get a significant discount. Adobe has reduced the price to just $19.99/month (under $1/day) for your first year. You get the latest versions of all tools and services, with ongoing upgrades included. And importantly, no previous ownership of any Adobe product is required and no coupon code is necessary. Outside of North America, the education savings can be even greater – £16.24 or €19,50 or A$21.99 per month (including VAT), or 60-70% off:
Creative Cloud Education Offer

Students & teachers, now get Adobe Creative Cloud – including all-new tools like Photoshop, Illustrator, InDesign, Acrobat, Premiere Pro, After Effects, and more – for a reduced price of US$19.99/month for the first year. That's over 60% off the regular price! This offer is limited to one (1) purchase of one (1) Creative Cloud annual membership per customer, and may not be assigned, exchanged, sold, transferred, or combined with any other discount.
Any current or recent student or teacher (aged 13 and older) can take advantage of these deals… To show academic eligibility, the company says: "Documents dated within the last six months are considered current." Or, if you happen to have a school-issued email address (such as ".edu" or ".k12"), then you will be instantly verified.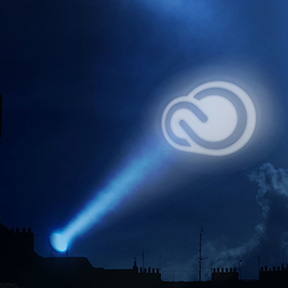 In terms of features and functionality, there is no difference between the education edition and the regular version. You get all the industry-leading tools in both cases, and the student version can be used for commercial purposes. The only distinction is that academic eligibility verification is required at the time of of purchase and again at yearly renewals to retain the school discount. After your first year, future renewals would be at the standard education price (currently $29.99/month). And after graduating from school, the student receives a grace year at the lower price.
The Creative Cloud can be installed on both Windows and Mac and in multiple languages. You can activate/run the software on two computers and easily move it between systems as needed.
Special: Legally download dozens of free Adobe books for a limited time!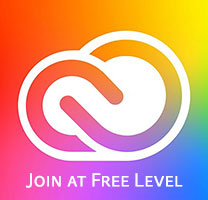 Note: The All Apps plan, which includes everything, is the only subscription Adobe offers with a price reduction for academic users. Other packages – like the Single-App plans – do not offer special rates for students and teachers. However, the Photography plan – which includes both Photoshop +Lightroom at $9.99/month for everyone – is still a great deal nonetheless… But if you're not ready to subscribe at all right now, then you can still take advantage of the free level of CC membership.
Finally, all Creative Cloud subscribers receive many hours of free training with hundreds of tutorials from top providers. With Creative Cloud, there's a world of the latest/greatest tools you can learn and use – all the best Adobe has to offer now and in the future – with ongoing upgrades included plus other benefits at an affordable monthly price point in a comprehen­sive bundle:
Check our helpful Launch Guide for everything else you should know:
» The New Creative Cloud 2023 Is Here – What You Need to Know

See Also

Do you have any questions about the Student & Teacher Edition? Just ask them below and we'll get you answers fast!
To hear about future Adobe sales & deals, follow us on Facebook or Twitter, or subscribe to our RSS feed… You can also enter your email and have new articles sent directly to your Inbox. We are reader-supported; when you buy through links on our site, we may earn an affiliate commission.