We've previously covered here how to transfer Adobe software products (like Creative Cloud, CS6, Photoshop, Lightroom, Elements, or Acrobat) between two computers, including from PC to Mac or vice versa. In this article we're going to focus on transferring the actual legal license from one person or company to another, like transferring the title to a car or home between two people.
Moving the software physically is mostly a technical task, but doesn't cover what happens if the recipient has problems, needs customer support or updates, wants to be registered with Adobe, and be recognized as the new rightful owner and user of the tools. To address those needs, you can follow the transfer process described below to "unregister" the program from the old owner and re-register for the new one.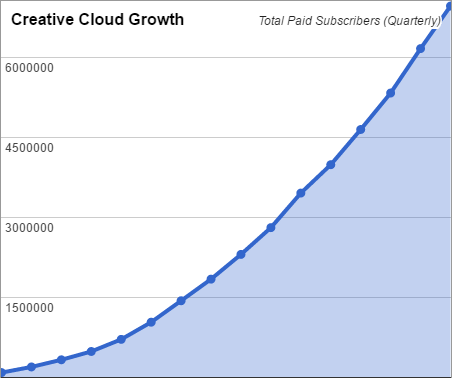 Not all Adobe software is transfer­able. In particular, memberships like the Creative Cloud – e.g., individual CC subscriptions – cannot be transferred. However, for groups of people there is a solution to easily manage users and flexibly reassign seats with the Creative Cloud for Teams option. To get this capability, you can purchase an upgrade from an Individual membership to a Teams membership at any time without penalty.
For a standalone/perpetual license, you can use transfer instructions below to give or sell it to a friend or family member. In fact, transferring your Adobe software can be a great strategy in certain situations… Say for example you are thinking of getting the Creative Cloud (CC), and so you'd have an older Creative Suite (CS) tool that you wouldn't use anymore… You can simply transfer that to someone else you know, perhaps make some money, and then sign up for the Creative Cloud instead – and this is exactly what customers do.
Install now: Get all new Creative Cloud 2023 direct download links and free trials.
So all you have to do is download Adobe's Transfer of License form, fill it out and return to them to effect the change in ownership. Note importantly though that Adobe's Education (including the Student & Teacher) products are not eligible for a transfer of license – they cannot be resold or given away… Read more about the various limitations of the academic products.
OK, so the transfer form itself is pretty straightforward – just things like the name, version, and serial number of the product, plus the names, contact info, and signatures for both the transferor and the recipient. Note that the trans­feror must have the software registered with Adobe, which can be done electronically and just takes a minute. In other words, the serial number has to be registered to the customer's account prior to the transfer. Once submitted, Adobe then takes a few weeks to process the transfer request, at which point the recipient becomes the new registered owner of the software and the legal licensee who can receive service and support.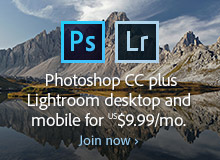 If you can't find or no longer have access to your product's serial number, then you may be able to retrieve it from the computer itself using a free utility like Belarc Advisor (Windows) or Product Key Finder (macOS) – which will recover and tell you the activation keys for the programs installed on your system.
Keep in mind that you can't transfer individual components of a collection like Creative Suite – it only goes for the whole package… Single tools within a suite are not eligible for a transfer. Also, the transfer of a license includes all versions connected with the product – so for example if you used your copy of CS4 or CS5 to get a discounted upgrade to CS6, then you couldn't later give or sell your old copy of CS4/CS5 to someone else – it won't work. See more about the allowed uses of previous versions when upgrading Adobe tools.
One last thing that sometimes trips people up is the case number: Both the transferor and the transferee need to get a case number from Adobe and each party has to officially submit a transfer of license form. In other words, both the buyer and the seller must obtain their own case numbers so that each party can complete a transfer of license form. You then upload or fax the form to your online case.
Special: Legally download dozens of free Adobe books for a limited time!
OK, ready? Be sure to read the (important!) full instructions to make a transfer, including step-by-step on what you need to do and include together with the official form… Those instructions ask you to contact Adobe to get your initial case number, and the best and fastest way to do that is usually via live online chat (if available in your area):
Note that Adobe does not limit how many times their software can be legally transferred, although it used to be that each customer could initiate a maximum of four transfers in their lifetime. Also, if there are any support contracts attached to a license, those won't transfer to the other party.
Finally, before you submit the transfer, be sure to deactivate and uninstall the software on all your own systems.
[ Learn about how many machines you can run Adobe software on. ]
Hope this information helps… but please post any questions you may have and we'll get you answers fast!
If you'd like to move away from shuffling serial numbers altogether, consider Adobe teams/group licensing to simplify management and reassign seats flexibly instead of one-at-a-time copies…
See Also

Keep up with the latest on Adobe software — follow us on Facebook or Twitter, or subscribe to our RSS feed… You can also enter your email and have new articles sent directly to your Inbox. We are reader-supported; when you buy through links on our site, we may earn an affiliate commission.