[UPDATE (May 2013) – CS4 and CS3 users no longer receive upgrade discounts to CS6, but to the new Adobe CC release instead.]
Two months ago Adobe made a major change in the Creative Suite upgrade policy that had been in place since CS3 came out in April 2007…
Had you heard about it? If not, here's what they said on the new upgrade policy for CS6…
In a nutshell, Adobe said only customers running Creative Suite 5 products would be eligible for discounted upgrade pricing to the new CS6 when it comes out.
Customers spoke up and reaction to the change was pretty unfavorable across the web… Results from our own poll here showed a striking 85% against the move including the company's related business model changes to the Creative Cloud.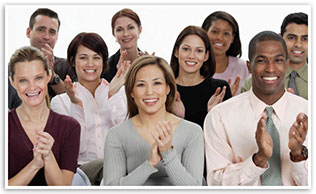 And now, in a stunning turnabout, Adobe says they have been listening and are backing off the new policy, in response to customer feedback…
Yes, it's true – and just as we were one of the first to break the original story, we're back now with the good news that the older Creative Suite versions like CS3 and CS4 will indeed be able to get upgrade discounts to CS6 in the future.
Here it is from our Adobe Partner Update:
CS6 Upgrade Offer for CS3 and CS4 Customers

With these great new releases coming in 2012, we want to make sure our customers have plenty of time to discover which offering is best for them. Therefore, we're pleased to announce that we will offer special introductory upgrade pricing on Creative Suite 6 to our customers who own CS3 or CS4.

This offer will be available from the time CS6 is released until December 31, 2012. More details on this offer, as well as any introductory offers for existing customers to move to Creative Cloud membership, will be announced when CS6 and Creative Cloud are released later this year.
In other words, Adobe will effectively be restoring their longstanding "three versions back" upgrade policy through the launch of CS6, until the end of this year…
You can read more details about the new policy here, under the section, "What is Adobe's upgrade pricing policy?" Note you will be able to purchase future CS products just like today, as perpetual (permanent) desktop licenses… They are not phasing those out in the slightest; the Creative Cloud is separate and strictly optional.
So, all you folks with CS3 or CS4 can now rest easy if your plans have been to upgrade to CS6 all along, as this will give you the chance to do it with lower prices as you had been expecting. For those customers now on CS5 or CS5.5, it should cost even less for you to upgrade to CS6 under Adobe's Tiered Upgrade Pricing Policy, because you own a more recent version.
Note the company has not announced CS6 pricing for anybody yet, so at this point we don't know these exact numbers and how different they'll be from those for CS5, if at all.
But if you do get on board with CS6 later this year, then looking forward under the new policy starting in 2013, you'd have nearly four years to think about later upgrading from CS6 to CS7 down the line.
So it's good to see that after all the discussion, Adobe listened – and rethought this policy in a way that gave enough notice and made more sense for customers.
Please spread the word and share this news with anyone who you think should know!
See Also
— Acrobat, Lightroom, and Elements: How Are They Affected By Creative Cloud?
— News: All CS6 Upgrades Now Only Available through Adobe Direct
— What's the Difference Between Photoshop CS6 vs. CS5?
— What's New in CS6: Premiere Pro, After Effects & Audition
— Win Adobe Photoshop CS6 + Lightroom 4 FREE! ($1000 Giveaway)
Give your input before it ships – what would
you
like to see in CS6? Please share your thoughts below or at Adobe's
official feature request "wishlist"
…
To follow this story going forward, subscribe to our RSS feed or like us on Facebook or Twitter… You can also enter your email and have new articles sent directly to your Inbox. We are reader-supported; when you buy through links on our site, we may earn an affiliate commission.