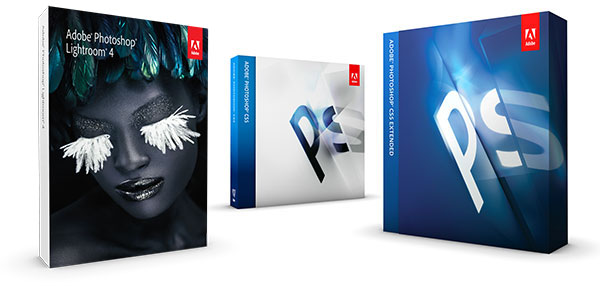 [UPDATE (April 2015) – The new Adobe Lightroom 6/CC release is now shipping! Download a free trial instantly or check out what's new in Lightroom 6 vs. 5.]
Yes – Adobe Photoshop Lightroom 4 is just out and now shipping! Pretty much on the time­frame we forecast, you can download a free trial today… And the new product will work side-by-side with any previous releases of Lightroom you may own. If you have an earlier version installed, Lightroom 4 will ask if you'd like to upgrade your catalog and copy everything over.
And the big news is – HUGE price drop! The price is now only US$149 for the full version (half the previous cost of LR3), and just $79 to upgrade from any previous version (LR1, LR2, or LR3 of any kind)… Students and teachers can grab the full education edition also now for $79.
International versions are priced lower across the board as well. Languages available today include English, French, German, Japanese, Italian, Dutch, Swedish, Spanish, Portuguese, Korean, and Chinese.
Moments ago Adobe also redoubled their longstanding special offer where you can get 33% more off the price of Lightroom (now making it $99!) when you purchase it together with Photoshop (full or upgrade) – only now it's Lightroom 4 with Photoshop CS6 (or any suite containing Photoshop CS6). No coupon or promo code is required for the discount.

Also, if you happened to purchase Lightroom 3 within the past 30 days, then if you like you can file to return it under Adobe's Refund Policy and order Lightroom 4 instead. It's not an official "grace period," but it works.
Special: Legally download dozens of free Adobe books for a limited time!
Lightroom 4 is designed for Windows 7, Vista, or Mac OS (see full system requirements). Regrettably the ten-year-old Windows XP is no longer supported. On Windows there are both 32-bit and 64-bit versions, but the 64-bit install can run faster. For Macs, you must have a 64-bit system (here's how to tell). LR4 is sold as multiplatform software, meaning it can be installed on either Mac OS X or Windows and will deliver the same features and functions on both. And similar to CS6, you may be able to install Lightroom on up to two computers, subject to the terms of the software license agreement.
What's New in Lightroom 4?
Highlight and shadow recovery
Photo book creation
Location-based (GPS) organization
Extended video support
White balance brush
Enhanced DNG support
Soft proofing
Easy video publishing
Additional local editing controls
Enhanced online sharing integration
Emailing directly from Lightroom
Importing libraries from other software
What's different in the final release compared to the recent LR4 beta version? According to Adobe, not too much in additional features – but rather making the new things work even better. The LR team cites five relatively minor changes, plus "Over 800 bugs found and fixed! (Thank you Lightroom 4 beta customers!)"
Adobe Lightroom 4 Direct Download Links

Below are the direct links to instantly download the Lightroom 4 (version 4.4.1) free trials for both PC and Mac, without needing any download manager or assistant… The trial works fully for 30 days, and can be converted for ongoing use (without needing to reinstall) by entering a valid purchased serial number:
Wrapping It Up
So with the benefit of nearly two years of product development since the previous version plus the beta period under its belt, this fourth-generation digital darkroom is looking like a very smooth and polished final release. And the new low price, wow… thank you Adobe!
Next Steps
Do you have any questions about Lightroom 4? Just ask them below and we'll get you answers fast!
Keep up with the latest on Adobe software — follow us on Facebook or Twitter, or subscribe to our RSS feed… You can also enter your email and have new articles sent directly to your Inbox. We are reader-supported; when you buy through links on our site, we may earn an affiliate commission.