[UPDATE (April 2015) – The new Adobe Lightroom 6/CC release is now shipping! Download a free trial instantly or check out what's new in Lightroom 6 vs. 5.]
Yes – the final Adobe Photoshop Lightroom 5 is just out and now shipping! Pretty much on the time­frame we forecast, you can download a free trial today… And the new product will work side-by-side with any previous releases of Lightroom you may own. If you have an earlier version installed on your system(s), Lightroom 5 will ask if you'd like to upgrade your catalog and copy everything over.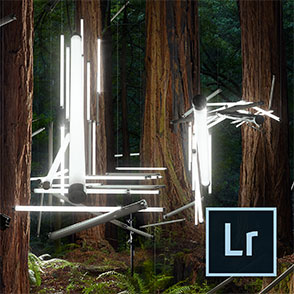 After a 50% price drop for LR4, the price for Lightroom 5 standalone continues to be US$149 for the full version, and $79 to upgrade from any previous release (LR1, LR2, LR3, or LR4)… Students and teachers can get the full education edition for $79.
If you've joined the Creative Cloud, then the full release of Lightroom 5 is already available for you to download and use now as part of your membership – it comes automatically and at no additional cost.
Install now: Get all new Creative Cloud 2024 direct download links and free trials.
Also, if you happened to purchase Lightroom 4 within the past 30 days, then if you like you can return it under Adobe's Refund Policy and order Lightroom 5 instead. It's not an official "grace period," but it works.

Lightroom 5 is designed for Windows 7, Windows 8, and Mac OS v10.7 or v10.8 (see full system requirements). LR5 is sold as multiplatform software, meaning it can be installed on either Mac OS X or Windows and will deliver the same features and functions on both. And similar to Adobe CC, you may be able to install Lightroom on up to two computers, subject to the terms of the software license agreement.
[ Not ready for the complete Creative Cloud? Get Photoshop + Lightroom for $10/month ]
What's New in Lightroom 5? Compare vs. LR4
Here's the quick hit list of what's new – for more details check out the Photoshop Blog or the "LR5 Top 5" video further below:
Performance improve­ments – Lightroom 5 user interactivity is quicker and faster.
Smart Previews – Edit and showcase your images while offline from the originals.
Advanced Healing Brush – Heal or clone using brush strokes of any shape or form.
Radial Filter – Apply any of LR's local adjustment attributes with a circular mask.
Upright Tool – Automatically level horizons, straighten buildings, & correct askew lines.
New Visualize Spots Tool – Highlights sensor dust spots for easy removal.
Slideshows with Videos and Still Images – Bring images, video clips & music together.
Improved Photo Book Creation – Customize with templates, captions, and more.
PNG File Support
True Full Screen Mode
LAB Color Readout
Publish Work Directly to Behance
User Configurable Grid Overlays
And more – Almost 50 additional features and JDIs.
What's different in the final release compared to the recent LR5 beta version? The product team cites two additional feature updates, plus "Over 400 bugs found and fixed! (Thank you Lightroom 5 beta customers!)"
Special: Legally download dozens of free Adobe books for a limited time!
Adobe Lightroom 5 Direct Download Links

Here are the direct links to instantly download the Lightroom 5 free trials for both PC and Mac, without any download manager or assistant… The trial version is fully-functional for 30 days, and can be converted for ongoing use (without needing to reinstall) by entering a valid purchased serial number. You can also download the LR5 trials via a free Creative Cloud membership.
Product languages available today include English, French, German, Japanese, Italian, Dutch, Swedish, Spanish, Portuguese, Korean, and Chinese.
So without further ado, here are the Lightroom 5 direct links for version 5.7.1, the last/final release:
On Windows it's a universal installer that includes and supports both the 32-bit and 64-bit versions.
Learn How to Use Lightroom 5 for Free
For starters, there's a terrific new Lightroom 5 book you can download – completely free!
Below also is a great video review from Creative Evangelist Terry White to help get you started… In addition, Julieanne Kost has over 3 hours of free training that takes you in-depth with the new features, workflows, and enhance­ments that are included with the release of Lightroom 5.
Next Steps

Do you have any questions about Lightroom 5 or the new Adobe CC release? Just ask them below and we'll get you answers fast!
Keep up with the latest on Adobe software — follow us on Facebook or Twitter, or subscribe to our RSS feed… You can also enter your email and have new articles sent directly to your Inbox. We are reader-supported; when you buy through links on our site, we may earn an affiliate commission.