[UPDATE (March 6th) – The Lightroom 4 final release is now shipping!]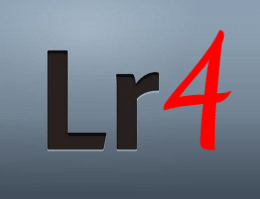 With Photoshop Elements 10 having just arrived, and Creative Suite 6 on the distant horizon, one question remains: when will Adobe Photoshop Lightroom 4 be released?
Adobe hasn't said, and has not given advance notice in the past. But as shown in the chart below, Lightroom has run an average of 20 months between releases. So if history is any measure, then moving forward twenty months from when version 3.0 came out would put Lightroom 4 shipping in April 2012…
But there's more to the story. Every previous release of Lightroom has had at least one public beta period – and a beta release is generally expected for Lightroom 4 as well. These beta periods have lasted 3-4 months each. Adobe has not yet announced a Lightroom 4 beta, so it's reasonable to assume that we should be seeing one on Adobe Labs well before the official release of the product. In other words, don't expect (the final) Lightroom 4 for at least three months from now – or from the time the beta comes out.
[UPDATE (January 10th) – The Lightroom 4 beta is here! So we maintain our outlook below…]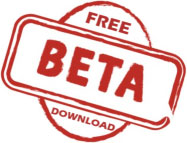 There's also the connection with Photoshop and the Creative Suite… Lightroom is so closely related to Adobe Camera Raw (they use the same processing engine and share the same file caches) that arguably they all would have to be released on about the same timeline. And indeed, whenever Adobe updates Camera Raw for Photoshop, they also update it for Lightroom as well. In fact, every major release of Lightroom over its history has been within two months of a major release of Creative Suite as well (CS3, CS4, CS5). So with Photoshop CS6 forecast to arrive in the spring of 2012, Lightroom 4 is unlikely to be far from that window, especially since these two products are often sold/bundled together with a discount.
Adobe Lightroom
Apple Aperture

*

Our estimate
Release 1.x
February 19, 2007
September 29, 2006
Release 2.0
July 29, 2008
February 12, 2008
Release 3.0
June 8, 2010
February 9, 2010
Release 4.0
March/April 2012

*

February 2012

*
Another data point: Aperture is one of Lightroom's main competitors, although it runs only on Apple computers – and the two tools have historically kept close together on their release cycles, with about a four month difference. So if Aperture 4 arrives in February once again, then going by that measure we could see a Lightroom 4 ship date in the springtime.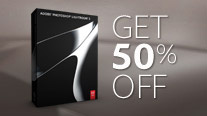 So, what does it all add up to? Putting together the anecdotal evidence and dates from the different analyses above, with luck we expect to see the release date for general availability of Adobe Lightroom 4.0 coming in March or April 2012, with the LR4 beta arriving several months prior to that.
And hopefully, upgrades from all previous LR versions will remain at $99 or less.
Give your input – what would you like to see in Lightroom 4 for new features, functions, or improve­ments? Leave your feedback below and/or at Adobe's "wish list" suggestion box…
For Lightroom 3
[UPDATE (March 6th) – The Lightroom 4 final release is now shipping!]