The new version of Adobe Lightroom 6/CC was released for direct download recently, and we keep getting questions from readers like this one:
Are Lightroom 6 and Lightroom CC the same?
If not, then what are all the differences between Lightroom 6 vs. Lightroom CC?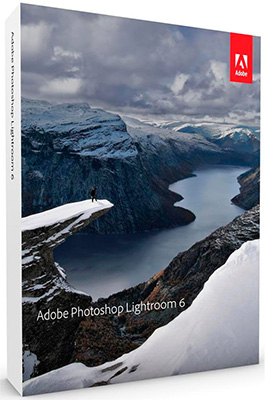 …so we thought it was time to write a new article about this topic.
Here's the answer, with the differences put simply:
Lightroom 6 is the core program running on your desktop – the new version that follows Lightroom 5, with significant features and improve­ments added since LR5. Adobe is offering two options to customers, and the Lightroom 6 route is a perpetual license – basically standalone static software. The updates that Lightroom 6 users receive going forward will be for bug fixes and new camera and lens profiles only, but not new feature upgrades that Lightroom CC customers will receive on an ongoing basis.
Lightroom CC 2015 takes Lightroom 6 and offers it via subscription together with access to integrated mobile apps (like Lightroom Mobile) and online services (like Lightroom Web with unlimited online photo storage). Lightroom CC also gives you ongoing new feature updates as soon as they are available – including the popular Dehaze and Boundary Warp functions, as well as the new Guided Upright feature and Local B&W Adjustment Sliders – none of which are in LR6.
Adobe describes it like this:
If you have Lightroom as part of a Creative Cloud subscription, you already have access to this upgrade. You can download right away, with no additional cost. All of these updates are also available as part of the CC Photography plan, where Lightroom CC comes together with Photoshop CC for just $9.99/mo USD.

You can also buy a traditional license of Lightroom 6 for $149 ("full" – for those new to Lightroom) or $79 ("upgrade" – for previous Lightroom customers). All upgrades from older Lightroom versions (LR1-LR5) can now only be purchased online direct (if necessary, change your region in the lower left corner).

Please note that this latter (standalone) version of Lightroom does not have access to any of the mobile or web workflows supported by Creative Cloud, and only Creative Cloud members receive ongoing feature updates.
Dehaze and Boundary Warp Features Available in Lightroom CC
The new Dehaze filter is already available in Lightroom CC 2015 (roll over or tap image).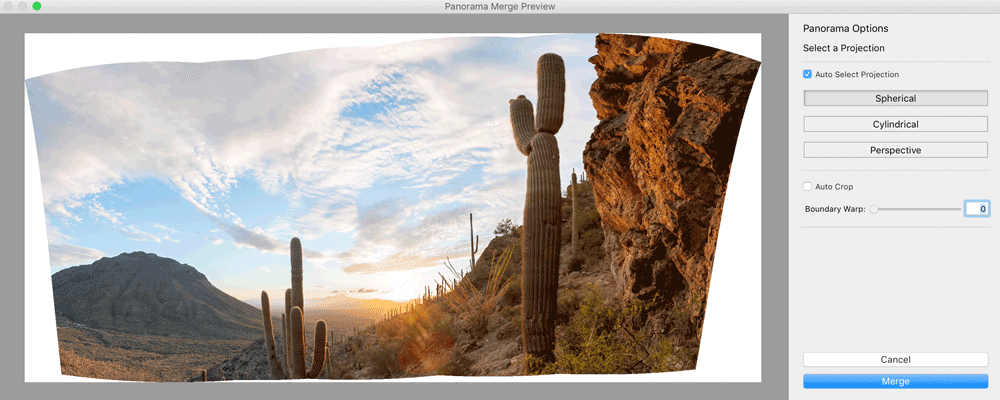 Lightroom CC – Use the new Boundary Warp feature to fill out stitched panoramas.
How often will Lightroom CC receive new feature updates? Well, based on two years of experience with the other CC tools, we expect functionality will be upgraded about once every 3-4 months… Also note that with this version, Lightroom is changing over to an annual cycle for major releases – so we should see Lightroom CC 2016 coming out next year, together with the other CC apps. (We don't know and haven't heard about a Lightroom 7 yet.)
Importantly, the free Lightroom trial starts off as LR CC, but can easily be converted to LR 6 if that's what you want to buy instead. After you make the standalone purchase, the product branding will transform to Lightroom 6 and you will lose access to the mobile app and web features, as well as included future upgrades. To change the Lightroom CC 2015 trial on your system over a perpetual license, you would then follow these instructions after receiving your serial number.
Finally, as with all other CC apps, you do not have to be online all the time to use this new release of Lightroom – whether you go with CC or 6… You can also share catalogs between Lightroom CC and LR6, or migrate catalogs from older versions of Lightroom. And if you stop subscribing to Lightroom CC, you will continue to have access to your work.
Special: Legally download dozens of free Adobe books for a limited time!
What Else You Get in Lightroom CC That's Not in Lightroom 6
The gracious and ever-popular Julieanne Kost has a terrific free training series on Learning Lightroom 6/CC – but here in these videos below, she covers what Lightroom Mobile and Lightroom Web are all about and how to use them:
Free Stock! Download 1,000,000+ premium assets from the new Adobe Stock Free Collection
See Also

Do you have any questions about Lightroom 6/CC? Just ask them below and we'll get you answers fast!
Keep up with the latest on Adobe software — follow us on Facebook or Twitter, or subscribe to our RSS feed… You can also enter your email and have new articles sent directly to your Inbox. We are reader-supported; when you buy through links on our site, we may earn an affiliate commission.