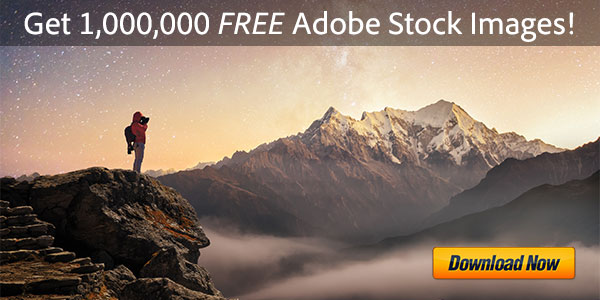 Adobe Lightroom 3 Review & Rating Roundup – June 2010 to Date
It's been over a month now since Adobe Photoshop Lightroom 3 completed its beta program and the final version was released, so it's time to see what most of the reviews are saying out there…
In our earlier article on LR3 tutorials and other resources, we covered what Expert Reviews said: "The new lens correction and noise reduction tools make Lightroom 3 a must-have upgrade from previous versions (just $99 for the upgrade edition), while its powerful management tools remain as good as ever. For many people Lightroom 3 will be the only bit of photo-editing software they need, but even those that have to turn to Photoshop for more-advanced image effects will find Lightroom 3 an invaluable management and pre-processing tool."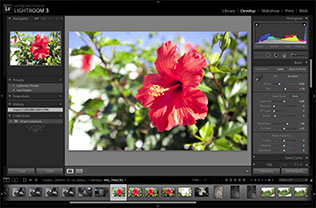 Bright Hub gives the software a perfect 5 out of 5 overall rating and concludes, "It is easy to end this Lightroom 3 review with full marks for Adobe. This product stands head and shoulders above the competition in an increasingly crowded sector. It is a great choice for professionals and advanced amateurs who are looking to for the best way to improve their digital workflow, and it has an appropriate learning curve for those who are new to this series of editors. In short, it may be all you ever need."
Digital Photography Review (DPReview) writes, "In its original incarnation, Lightroom was little more than a sophisticated file organizer attached to an image manipulation and RAW conversion engine. Four years on, and Lightroom 3 remains primarily a workflow tool, but what sets it apart from other, purely organizational software (and increasingly its predecessors) is its impressive image manipulation capabilities. Lightroom 3 is a very good piece of software. During the time that I have been working on this review, I have more or less replaced Photoshop CS5 for my personal photography with Lightroom 3. Far from feeling handicapped I have been surprised by how much more efficient my workflow has become."
PhotoRadar renders its verdict: "Lightroom 3 is truly a photogra­phers' tool, packed with a range of new features, including advanced tools for lens correction and noise reduction. Photographers who need nothing more than speed and quality should seriously consider using it as their primary software. It's more than accelerated speeds and impressive quality that make it stand out – it is a total workflow solution and creates a compelling argument to ditch Photoshop CS."
Wired Magazine says, "Lightroom 3 is reworked from the ground up to create a fast, proficient and generally awesome photo editing experience. Adobe rewrote much of the underlying code and it shows the minute you fire it up. Everything about Lightroom 3 is really freaking fast when compared to Lightroom 2. There's greatly-improved noise reduction and lens correction, and if you've got a RAW-capable point-and-shoot camera that is capable of high ISO settings, Lightroom 3 is worth the money for the noise reduc­tion alone. While not without its shortcomings, Adobe Lightroom 3 secures Lightroom's place as the Cadillac of RAW editors and is more than worth the modest upgrade price."
---
Lightroom 3 will run well on 32-bit or 64-bit computers, and is designed for Windows XP, Vista, Windows 7, or Mac OS (see full system requirements). It can be installed side-by-side with earlier Lightroom versions without difficulty or interference.
Want to try it out for free yourself? Just download a fully-working free trial and you can be up and running in minutes.
Share This
GET FREE ADOBE BOOKS
Sign up for our popular newsletter and we'll send you 30 great ebooks to learn all major Adobe tools at no cost!