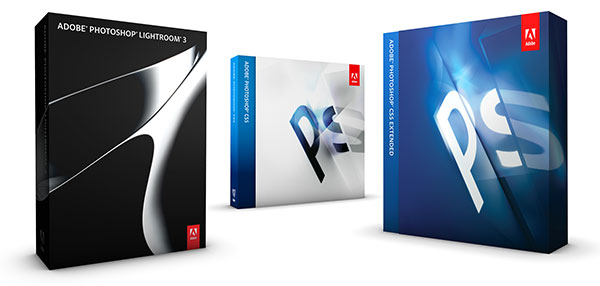 Yes – Adobe Photoshop Lightroom 3.5 is just out and now shipping! Pretty much on the time­frame we forecast, you can download a free trial today… And the new product will work side-by-side with any previous releases of Lightroom you own. If you have an earlier version installed, Lightroom 3 will ask if you'd like to upgrade your catalog and move everything over.
The price remains US$299 for the full version, and $99 to upgrade from either LR1 or LR2. Students and teachers can grab the full education version for just $89, or 70% off. Languages available today include English, French, German, Japanese, Italian, Dutch, Swedish, Spanish, Portuguese, Korean, and Chinese.
Moments ago Adobe also refreshed their longstanding special offer where you can get 30% off Lightroom when you purchase it together with Photoshop – only now the versions are Lightroom 3 with Photoshop CS5 (or any suite containing Photoshop CS5). No coupon or promo code is required for the discount.
Lightroom 3 will run well on 32-bit or 64-bit systems, and is designed for Windows XP, Vista, Windows 7, or Mac OS (see full system requirements). It's sold as multiplatform software, meaning it can be installed on either Mac OS X or Windows and will deliver the same features and functions on both. And similar to CS5, you may be able to install Lightroom on up to two computers, subject to the terms of the software license agreement.
What's new in Lightroom 3?
Accelerated performance
World-class noise reduction
Automatic lens correction
Support for DSLR video files
Image watermarking
Tethered shooting
Flickr integration
Slideshow videos with music
Easy image importing
Perspective correction
More flexible print layouts
Film grain simulation
With the benefit of nearly two years of product development since the previous version, plus two full beta periods under its belt, this third-generation digital darkroom is looking like a very smooth and polished final release.
Learn more, download the new LR3 datasheet, or watch Terry White's new video, My Top Five Favorite Lightroom 3 Features. See also the top 12 reasons to upgrade to Lightroom 3.
If you need the direct download links for Lightroom 3 to access the software without the Akamai Download Manager, we have posted them here.