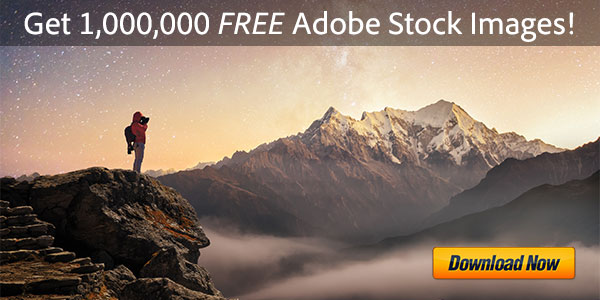 Archive for June, 2010
If you haven't upgraded to Creative Suite 5, you're missing out on new ways to reach customers, differentiate your brand, and save your company time and money in the process. Here are five good reasons to upgrade to CS5:
Productivity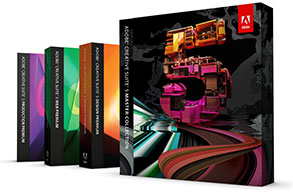 CS5 brings quantifiable efficiency to users (see just-released benchmarks) through its optimi­zation for the latest hardware and operating systems and its focus on reducing common prod­uction tasks from days to hours and from hours to a few mouse clicks. For example, CS5 users can work up to 10X faster with large Photoshop images, get jaw-dropping video-editing speed, and perform numerous work­flow-specific production tasks in a fraction of the time.
Differentiation
CS5 introduces rich new creativity features for print, web, interactive, mobile, and video professionals to produce compelling content and stories that make brands stand out in a crowded marketplace. For example, companies can incorporate cutting-edge 3D objects and motion graphics into their creative thanks to new Repoussé technology in Adobe Photoshop CS5 Extended.
Happy second birthday Acrobat 9!
Yes, it's true – two years ago today Adobe officially released Acrobat 9:
Adobe Acrobat 9 Software Now Available

New Version Receives Accolades for PDF Portfolios, Real-time Capabilities and Support for Adobe Flash Technology

SAN JOSE, Calif. — June 25, 2008 — Adobe Systems today announced the immediate availability of Adobe® Acrobat® 9 software, a significant upgrade that transforms the process of creating and sharing electronic documents… [continues]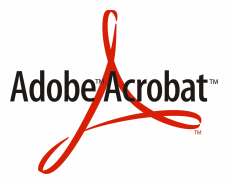 So considering Adobe usually runs on two-year product release schedules, give or take, what does this imply for when Acrobat 10 will be coming out?
In early May, we reported here that "Acrobat 10 is going to launch in the second half of this year" – but now we have more precise information…
This week Adobe's CEO gave a presentation and Q&A to financial analysts in which he talked about CS5, Acrobat, and business in general. He said some great things, and here are the highlights for when Acrobat 10 will be avail­able and its new features:
Read more…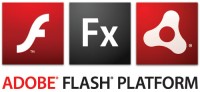 Adobe announced their second quarter financial results yesterday and during the accompany­ing conference call, Adobe CEO Shantanu Narayen spoke about their Flash technology and how it's doing given the recent contro­versy with Apple. The call transcript quotes Narayen as saying:
Enabling our customers to deliver engaging experiences across multiple devices remains a focus of the company. Today we announced availability of Flash Player 10.1 for mobile devices, which delivers on the promise of enabling access to the full web across desktops and devices. We expect millions of devices to ship with 10.1 in the second half of 2010.

Flash is strategic for Adobe because it delivers great value to our customers. Approxi­mately 3.5 million Flash designers and developers are working with Flash-based solutions today, and their ranks grew by 59 percent in 2009. The new release of Flash Player creates a whole new sandbox for these millions of designers and developers to create next-generation content, advertising, games, applications and experiences.

We've already seen that those who have been using the new Flash Player on Android phones love it; and as devices start to ship with Flash during the rest of the year, those that don't have Flash on their smartphones will wish they did.
[UPDATE – See all of Adobe's current deals & discounts!]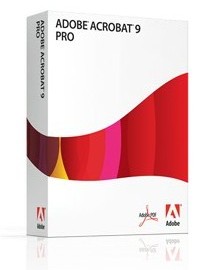 We have a new voucher to save $10/€10/£10 on Acrobat Pro or Acrobat Pro Extended (full or upgrades) with coupon code: prodesigntools. Just enter this promotion code after adding the product to your shopping cart at the Adobe Store for the discount to activate.
This special offer is available in the U.S., Canada, U.K., Australia/NZ, and throughout Western Europe – save $10 in the US and Canada; save €10 in France, Germany, Ireland, Belgium, Netherlands, Luxembourg, Austria, Portugal, Spain, Italy and Finland; save £10 in the UK; save A$10 in Australia; save CHF 10 in Switzerland; save DKK 100 in Denmark; save NOK 100 in Norway; and save SEK 100 in Sweden.
This promo code is valid until July 21, 2010, in Adobe Commercial stores only (not Education or Volume).

If you're weighing whether to upgrade to Photoshop CS5, or just want to see the best of the new features, Adobe's got a free new seminar series for you… Digital Imaging Evangelist Julieanne Kost just gave a one-hour online session (now available on-demand) highlighting at least 10 good reasons to become a Photoshop CS5 believer:
Top Ten Reasons to Upgrade to Photoshop CS5 — Watch now

Photoshop CS5 is packed with features that save time, and helps you create images with the desired impact. Easily make complex selections. Remove any image element and see the space fill in almost magically. Paint realistically. Create stunning HDR images, remove noise, add grain, and create vignettes with state-of-the-art photo­graphy tools. Seeing is believing.
This is the second in the What's New in Photoshop CS5 eSeminar Series. The first was given last month by Photoshop Product Manager Bryan O'Neil Hughes of Content-Aware Fill fame, and is also available for on-demand replay:
Adobe Photoshop CS5 for Photographers (1 hour) — Watch now

See how Photoshop CS5 gives photographers a set of breakthrough tools to help you refine your images and get superior results faster than ever before. This seminar highlights key features and the reasons why photographers should consider upgrad­ing to Photoshop CS5.
With the final releases of new Flash Player 10.1 and AIR 2, Adobe is hosting a new series of free webinars introducing the new multi-screen web content and applications development capabilities of the Flash Platform. You will discover the exciting new features of Flash Player 10.1 and AIR 2 and learn the best practices from leading industry experts on how to create unique experiences and optimize web content, video, and applications across desktop and mobile. Here's the session list, with detailed descriptions available on the registration page:
Best practices in optimizing web content for Flash Player 10.1
Tuesday, June 22, 9AM–10AM PDT — Watch Free On-Demand
The quickest way to build cross-platform apps with AIR 2
Tuesday, June 22, 1PM–2PM PDT — Watch Free On-Demand
Rich Internet App development with Flash Builder 4 for Flash Player 10.1 and AIR 2
Wednesday, June 23, 9AM–10AM PDT — Watch Free On-Demand
Multi-screen web content development with Flash Pro CS5
Thursday, June 24, 9AM–10AM PDT — Watch Free On-Demand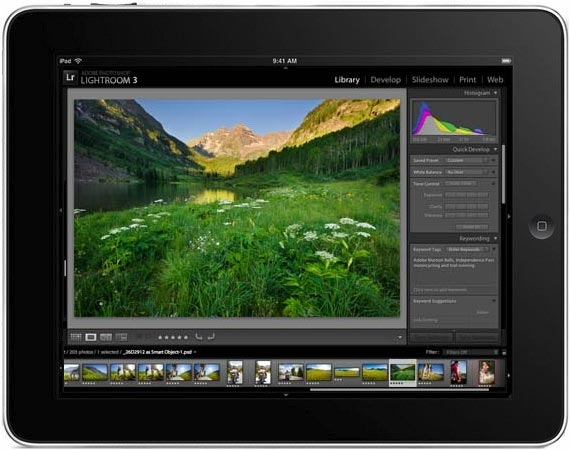 [UPDATE (May 2013) – The release of a Lightroom iPad app came much closer to reality today!]
[UPDATE (April 2014) – The new Lightroom Mobile app for iPad is out today!]
The buzz is building that Adobe is hard at work on a new version of Lightroom custom-built for Apple's iPad… In his blog review of the iPad Camera Connection Kit in late April, Adobe's Terry White dropped the following hint:
I know what you're thinking: Wouldn't it be cool if we had Lightroom for the iPad? All I can say on that one is…… ;)

[UPDATE – Some of these still work to download the old Elements 8 and Lightroom 3 trials. We also now have the new Elements 2020 Direct Download Links, and the same for Lightroom 6/CC!]
We're seeing some folks reporting problems trying to download the new Lightroom 3 using the Akamai Download Manager, which is enabled by default at Adobe.com… There are several posts on the user forums (like here), as well as incoming visitor search queries here like "download link for lightroom 3 without akamai," "adobe lightroom 3 direct download link," and "how to download lightroom 3 from adobe without the download manager."
So to complement our earlier set of direct links for Adobe CS5.5, below are the direct down­load links for Photoshop Lightroom 3 – they are very straightforward, just one single file for each platform that covers all languages (with both 32-bit and 64-bit versions contained inside for Windows)… Languages offered below include English, French/Français, German/Deutsch, Dutch/Nederlands, Italian/Italiano, Portuguese/Português, and Spanish/Español.
[UPDATE (March 2012) – Lightroom 4 is out! Get free tutorials for the new version.]
Adobe Lightroom 3 is only days old, yet it's quickly getting rave reviews across the net… Expert Reviews gave it five stars, writing: "The best just got better. Whether you're a profes­sional photographer or enthusiast, Adobe Lightroom has quickly become the must-have managing and pre-processing software. With version 3 just released, there's even more reason to rush out and buy it. The powerful lens correction profiles and amazing noise reduction, combined with excellent management make this a tool that all photographers should have."
And there is already a wealth of free learning resources available… Here are some good ones: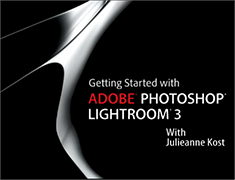 Also out is an excellent in-depth series of free online Lightroom 3 video tutorials, approaching three hours in running time and produced by Adobe Lightroom expert Julieanne Kost. There are ten chapters with a range of topics and techniques covered: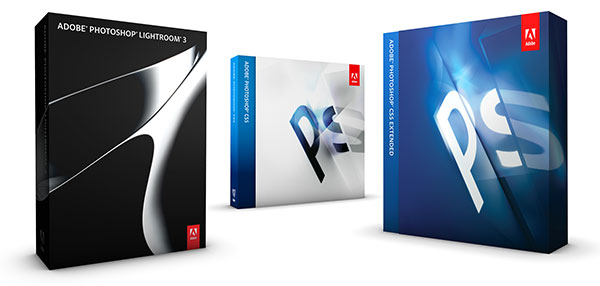 Yes – Adobe Photoshop Lightroom 3.5 is just out and now shipping! Pretty much on the time­frame we forecast, you can download a free trial today… And the new product will work side-by-side with any previous releases of Lightroom you own. If you have an earlier version installed, Lightroom 3 will ask if you'd like to upgrade your catalog and move everything over.
The price remains US$299 for the full version, and $99 to upgrade from either LR1 or LR2. Students and teachers can grab the full education version for just $89, or 70% off. Languages available today include English, French, German, Japanese, Italian, Dutch, Swedish, Spanish, Portuguese, Korean, and Chinese.