[UPDATE (October 18th) — Right on time, Adobe Acrobat X (Acrobat 10) is out! Learn more about the new features, the differences from previous versions, or download a free trial.]
Happy second birthday Acrobat 9!
Yes, it's true – two years ago today Adobe officially released Acrobat 9:
Adobe Acrobat 9 Software Now Available

New Version Receives Accolades for PDF Portfolios, Real-time Capabilities and Support for Adobe Flash Technology

SAN JOSE, Calif. — June 25, 2008 — Adobe Systems today announced the immediate availability of Adobe® Acrobat® 9 software, a significant upgrade that transforms the process of creating and sharing electronic documents… [continues]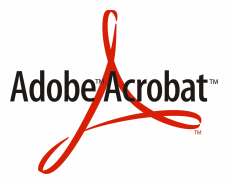 So considering Adobe usually runs on two-year product release schedules, give or take, what does this imply for when Acrobat 10 will be coming out?
In early May, we reported here that "Acrobat 10 is going to launch in the second half of this year" – but now we have more precise information…
This week Adobe's CEO gave a presentation and Q&A to financial analysts in which he talked about CS5, Acrobat, and business in general. He said some great things, and here are the highlights for when Acrobat 10 will be avail­able and its new features:
Shantanu Narayen – President and CEO, Adobe Systems:

In our Acrobat business, the strength we experienced in the fourth and first quarters continued through the second quarter. Enterprise licensing was particularly strong, demonstrating the Acrobat and PDF value proposition continues to resonate with large customers. We are on track to deliver a new version of Acrobat late in our fourth quarter that will focus on enabling knowledge workers and enterprises to collaborate across critical document workflows. [Ed. note – Adobe's fiscal fourth quarter ends in late November 2010.]

Michael Olson – Piper Jaffray:

Just one quick question, with Acrobat 10 coming in Q4, people may wonder what kind of additions can you make to a product like Acrobat – and I realize you may not want to give away specific new features, but can you just talk about in general what kind of things you can do with products like Acrobat to improve the new version?

Shantanu Narayen:

Mike, what we are seeing is a lot of Acrobat usage right now within enterprises to do what we call critical document workflows. The integration of Acrobat and acrobat.com is ripe area of innovation and opportunity for us to continue to deliver value to custom­ers. Delivery of PDF files across mobile devices is becoming an increasing use case for us. So, multiple innovations are on the drawing board and we are excited about the new version that as we said will come out later this year.
So there you have it – from what the CEO says, it looks like Acrobat 10 (or Acrobat X) will be shipping sometime between mid-October to late-November this year. If you'd like to give feed­back for what you'd like to see in the new version, please feel free to share your thoughts at the Acrobat Feature Request forum. Or, you can enter a comment below…
In the meantime, join the free online Acrobat Webinar Series where Adobe experts share tips, tricks, and insights into Acrobat, plus answer questions – the most recent session is this afternoon at 1pm Eastern time, and available on-demand thereafter.
[UPDATE (October 7th) – Win a free upgrade to Adobe Acrobat 10 Pro!]