It's been about a year since Acrobat X (10) was released, and given Adobe's typical two-year cycle with this product line, it will probably be another year before we see Acrobat 11 coming out…  So in the meantime, we've put together a list of helpful questions and answers that have accumulated here and during sessions with Adobe.
Hopefully sharing this information below can help answer frequently-asked questions that you may also have about the product:
 A:  
No – though it works on 64-bit operating systems.
 Q: 
Is Acrobat X Pro fully compatible with Microsoft Windows 7 64-bit?
 A:  
Yes – and Acrobat X version 10.1 now supports Office 2010 64-bit.
 Q: 
Will there be a 64-bit version in the future?
 A:  
I'm sure – we're getting a lot of demand – no timetable though.
 Q: 
can Acrobat 9 be installed together with Acrobat X on one PC? If so, that's great news.
 Q: 
Can version 9 and X coexist on a Mac running OS 10.6?
 A:  
Yes. we're doing that at the moment!
 Q: 
Can I read an Acrobat X file with Acrobat 9?
 Q: 
Do you have a list of all new features in Acrobat X, versus earlier versions like 9 or 8?
 Q: 
Is there an Acrobat X Pro Extended version, or just Pro?
 Q: 
What's happened with the Pro Extended version in Acrobat X?
 A:  
Acrobat 3D is supported
in Acrobat X, but you won't find the features you saw in Acrobat 9 Pro Extended, e.g.: the 3D or geospacial tools.
 Q: 
Do the version 9 shortcuts still work in Acrobat X?
 Q: 
Will all current Adobe add-ons work with Acrobat X?
 Q: 
Adobe made some nice Portfolio templates for me, can I import them in X?
 A:  
You won't be able to use the .NAVs but your portfolios will work.
 Q: 
Are user manuals available for us home schoolers who enjoy stimulating bedtime reading?
 Q: 
Is there a PDF version of the documentation or only the 'Adobe Help' version?
 A:  
You can usually find a PDF version for download via the
Adobe Help page
– it's generally at the top left of the window.
 Q: 
When and from where can we download the trial version?
 Q: 
Will there be a Mac version of the Acrobat X Trial coming?
 Q: 
Can guided actions be Reader enabled or do you have to have Acrobat?
 A:  
Guided actions are used in Acrobat.
 Q: 
Does Acrobat X further reduce the file size of scan documents?
 A:  
You're going to be surprised at the improvements in scanned files in Acrobat X. It has undergone some significant improvements.
 Q: 
PDF Portfolios are cool and will work in Adobe Reader 9 and higher, is that correct? For using them, what is the current "penetration" of Reader 9 and higher out there?
 A:  
We generally don't share that information. If you're concerned about people with lower versions of Reader not seeing your content, Acrobat X can export a Portfolio as a web site. All you need is a Flash-capable browser – no Reader required.
 Q: 
Oh, OK – I thought you did, because I see Flash Player penetration numbers everywhere (like 99%), so I thought it might be the same with Reader. Does Reader now update itself with the same kind of technology as Flash Player then?
 A:  
No – though we have changed the way that the updater works to make it more seamless.
 Q: 
Thanks. On "Acrobat X can export any PDF Portfolio as a Flash-based website." – that is really
really
cool!
 A:  
No kidding. It's quite amazing. Not only that, but it's very quick.
 Q: 
Does the Mac version of X support embedding Flash video?
 A:  
Version 9 and X on Windows and Mac support embedded or streaming Flash video. We do it all!
 Q: 
Okay but can a PDF portfolio, in general, be uploaded somewhere for sharing online? if it includes video?
 A:  
Absolutely. Do you have an account at
Acrobat.com
? You can upload portfolios to that workspace and share them.
 Q: 
That's great. does the video that is embedded playback when the PDF portfolio is updated to Acrobat.com
 A:  
It depends on your user, not the file itself. If your browser opens a PDF file in Adobe Reader directly in the browser, then you'll see it online.
 Q: 
Can you edit the file now that it is Word?
 A:  
Yes absolutely. It's full text and images to do whatever you like.
 Q: 
If I want to have a first page as a table of contents for a large documents will do that and if I edit will pagination change automatically?
 A:  
You'd need to reauthor the file in your authoring application and recreate the PDF file.
 Q: 
Does Acrobat X include a page flip feature to make portfolios appear more like e-books?
 A:  
No. The way Portfolios work in Acrobat X doesn't look like a book at all; switching pages in the documents is a simple fade or cut.
 Q: 
Can you have an image on a folder (so you see the image rather than the folder icon)?
 Q: 
Is reading mode by default in browser?
 A:  
Yes – unless the file is set to have bookmarks or another panel open – then it opens in the regular mode.
 Q: 
In the settings for the PDF, can you set it to open in regular mode (not reader mode)?
 A:  
Reader mode is a user function.
 Q: 
Will my animation in Powerpoint be "transported" into the PDF?
 A:  
If you use the "Presenter" plug-in which is available in the Suite – not if you use the Acrobat ribbon.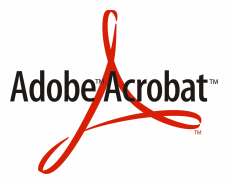 Q: 
So the plugin is only available on Windows.
 Q: 
So embedding Flash in Word on a Mac does not work?
 A:  
If you embed Flash in Word on a Mac, you aren't working in Acrobat. You're using Apple technology.
 A:  
The APIs on the Mac version of Office don't exist for us to do that type of integration. We'd like to but we can't.
 Q: 
So 'no' is the answer?
 A:  
Yes – No is the answer. But not for lack of will. The APIs just are not there.
 A:  
Yes it certainly is. You don't open LCD directly from Acrobat X though, as you saw in previous versions. You certainly can work in LCD for form creation and editing. But you don't have a command in Acrobat itself to open LCD as you saw in previous versions of Acrobat.
 Q: 
Exactly what role does LiveCycle Designer have with forms in Acrobat X? Is there a clear explanation of LCD and Acrobat and how they relate to one another?
 A:  
LCD is a separate program. Acrobat forms are PDF-based forms you create in Acrobat X. You can open a form created in Acrobat, but you can't open a form created in LCD for editing in Acrobat. In previous versions of Acrobat, you could click a command in the Forms menu to open LCD.
 Q: 
Is LiveCycle Designer still shipping with Acrobat Pro? Is it a separate install?
 A:  
Yes it does ship with Acrobat Pro X (Windows), and a separate install.
 Q: 
That helps but I still am quite confused by LCD and Acrobat. I have Acrobat 9 Pro Extended. My understanding has been that I create forms in LCD. So what you are telling me now is that form creation can now be done directly in Acrobat X?
 A:  
You have always been able to create forms in Acrobat itself, and it is the only option available for Mac users.
 Q: 
Capturing from Chrome browser?
 A:  
We don't support Chrome yet.
 Q: 
Where can we get the PDFmaker for Firefox on Mac?
 A:  
It's installed as part of the Acrobat X installation. And it works very well.
 Q: 
Can it capture video also when you capture a web page?
 A:  
It can – depends on how the video is streamed though.
 Q: 
What is the educational cost for Acrobat X on Mac?
 A:  
You'll have to check the
Adobe Education Store
site for the various costs for upgrades and full versions.
 Q: 
Can third party plug-ins be integrated into the Action Wizard?
 Q: 
In version 9, I sometimes had problems with links in Portfolio. Is Acrobat X any more robust in that respect, for example, will it now recognize files imported after the Portfolio was constructed?
 A:  
It depends on the type of link. External links, sure. If you're linking from one file to another within a portfolio, you have to do that manually.
 Q: 
With the
Acrobat X Suite
, does it offer additional advantages over buying Acrobat X, Photoshop, Captivate etc separately? (aside from price of course)
 Q: 
I think the interface is like other Acrobat products and I like it already. Good job.
 Q: 
Are there any free tutorials or training for the new version?
 Q: 
Thank you. Excellent. I'm headed over to check it out right now.
 A:  
You're going to enjoy the program, once you figure out how to get around.
---
What other questions do you have about Acrobat X? Just ask in the comments below and we'll see if we can get them answered for you.
Or download a 30-day trial to run it free today and for the next month.