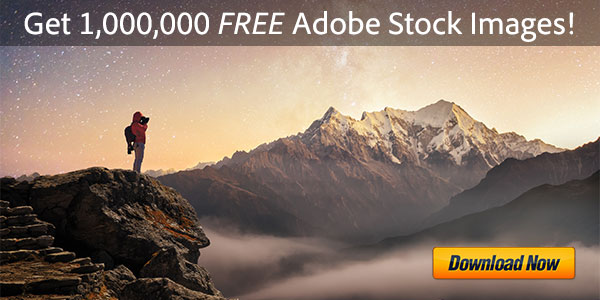 Archive for March, 2011

[UPDATE (Oct. 2020) – Watch over 350 new courses & tutorials from MAX 2020 – free!]
MAX is the big annual conference for all-things-Adobe. One of the best aspects of MAX last year was the key presentations and announcements were webcast live, and most of the rest of the talks and lectures were offered later on-demand. These sessions are still available for viewing and are a fantastic free resource (see the list) for learning about Adobe software. There are more than 200 recorded videos on topics ranging from Photoshop Tips, Techniques & Power Shortcuts to "Deep Dives" for Dreamweaver and Flash.
This year, MAX will happen from October 1-5 at the Los Angeles, CA Convention Center. It's a great time to tune in online or to attend in person for the news, excitement, training, gather­ings, and giveaways (last year all attendees received free Motorola Droid 2 smartphones and Google TVs) – plus the chance to meet the experts and ask your own questions.
(…not to mention, enjoy all the hilarious fake commercials for Adobe products!)
[UPDATE (May 2012) – Creative Suite 6 is now shipping!]
It's common for folks to want a sense for when Adobe's new releases of Creative Suite are coming out. And we've covered this topic before for CS5, ahead of its launch date.
But regarding the future now…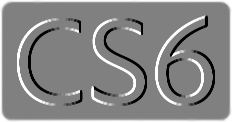 On Tuesday much was shared, as we learned Adobe is preparing a "mid-cycle release to CS5," which will be available later this year is out now (CS5.5).
On the same publicly-available conference call, Adobe CEO Shantanu Narayen also gave some guidance on the possible roadmap for the company's CS products going forward… And the news is: the CS5 cycle still has a lot of time and runway left:
[UPDATE (April 11th) – Adobe CS5.5 is out!]
We just got confirmation from Adobe that a "mid-cycle release" of Creative Suite 5 will be out later this year, perhaps in the coming months.
The definitive word came from a conference call on Tuesday afternoon with financial analysts, where the Adobe CEO Shantanu Narayen stated:
We will continue to expand our content authoring offerings by providing a mid-cycle release to CS5.
[ Read the full transcript here ]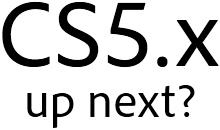 We've known for some time now (see our October piece) that a "dot release" of Creative Suite 5 would be coming and due to incorporate the new version of Acrobat X Pro – similarly to how CS2 and CS3 had mid-cycle upgrades for that exact reason…
But here Adobe has been working quite a bit harder and longer, with no "CS5.3" at the November ship date of Acrobat X… So instead, we have clear indications of a larger upgrade in store – and here's what's going to be in it:

If you're interested in learning about the best web and interaction design techniques, there's a free new 2½-hour course you'll find worthwhile…
It's the third installment in the excellent Classroom series, which features free expert training in well-designed sessions with high-quality production values. Previous classes have been an in-depth Dreamweaver CS5 tutorial and a terrific After Effects CS5 tutorial.
This latest presentation details how to design your interfaces in the most effective way with the behavior of the user in mind. Some of the topics include crafting effective navigational systems, creating a liquid layout, how to best deliver images and media, designing forms and dialogs to smoothly guide users through a positive user experience, and more. The best practices covered here will help you make better design decisions in your work going forward.
[UPDATE – See all of Adobe's current deals & discounts!]
NEWS FLASH – This just out: a new link into Adobe.com that will score you big savings off the regular price of Adobe Photoshop CS5…
It is no joke, it is the real deal – genuine, authentic, and you're getting it direct from Adobe.

And it's not an upgrade – it's the full commercial version… You can get it via instant download or shrinkwrapped box delivered by FedEx, for either Windows or Mac, in any language.
For even more savings, it appears this sale is stackable with another current Adobe offer where you can save 30% off Lightroom when purchased at the same time…
This really is a stunning offer, the lowest price we've ever seen on any version of Photoshop. And Photoshop CS5 is a fantastic release:
[UPDATE – Also see our all-new Creative Cloud 2021 Giveaway!]
Last year was a good one for ProDesignTools and also for our readers. Over the course of the past twelve months, we've given away brand new copies of Adobe Photoshop CS5 and Acrobat X Pro, three copies each of Lightroom 3 and Photoshop Elements 9, and ten of the best CS5 books…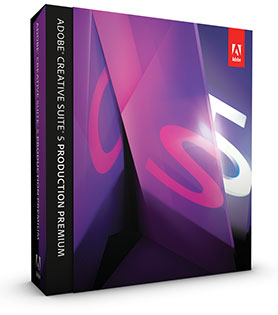 But now comes our biggest drawing yet: a shrinkwrapped new box of the CS5 Production Premium suite (the full commercial version), courtesy of Adobe – a new spring sweepstakes to thank our visitors.
CS5 Production Premium sells for $1,699 / €2,099 / £1,509 and includes Photoshop Extended, Illustrator, Flash Pro, After Effects, and Premiere Pro, among others… (see the complete list of applications it contains)
This giveaway is open to residents of North America, Europe, U.K., Australia and New Zealand – and all you need to do for a chance to win is the following three steps: