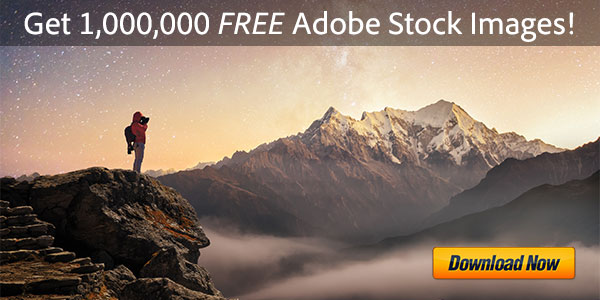 Archive for March, 2013
[UPDATE (May 6th) – The next release is announced! Learn more about new Adobe CC.]
One could say that Adobe After Effects is the Photoshop of the video editing world, creating graphics and visual effects for moving pictures… And rotoscoping is effectively cutting an object out from a video so that it can be manipulated separately or placed somewhere else. Creating a perfect mask (or matte) that accurately defines the in-motion object has been particularly challenging over the years, an often painstaking and time-consuming task…
But now enter the next release of After Effects (perhaps CS7?) – which promises a new "Refine Edge" feature to make this work (look like) child's play… Here's the history of rotoscoping technology over the years and what After Effects will be able to do for you in the future – and it's impressive to watch even if you have never before used After Effects:

[UPDATE (May 6th) – The next release is announced! Learn more about new Adobe CC.]
By now you have probably already heard about the benefits of Creative Cloud and how it compares vs. the traditional CS licensing…
Now it is being proven in the marketplace, Adobe reveals with its latest membership figures.
Last night the company divulged the latest member stats since the new offering was officially released in May 2012 – see the press release here.
The numbers are impressive: Over 2.5 million customers have now signed up worldwide, including over 500,000 paying subscribers – with an accelerating pace of almost 12,000 new paid members per week. For a new product only ten months old this is pretty strong adoption, even if most to date have joined for the benefits given in the free version of Creative Cloud.
[UPDATE – The number of paid CC subscribers has now surpassed 22 million, with the number of free members accounting for millions more.]
What's perhaps even more impressive are some of the numbers that came out of Adobe's analyst conference call that followed the news…
[UPDATE – Also see our all-new Creative Cloud 2021 Giveaway!]
Welcome Spring! In recent years we've given away over $23,000 worth of new Adobe software, so to kick off the new season right we're going to be giving away two brand new boxes: the Adobe CS6 Design & Web Premium Suite plus Photoshop CS6 – with a collective value of US$2,600 – and it's open worldwide!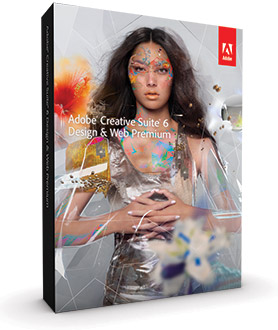 Creative Suite 6, Adobe's flagship product line, has been doing very well in recent months… Available standalone for instant download or as the centerpiece of the popular Creative Cloud offering, there are many key differences in this release compared to CS5 and earlier, includ­ing hundreds of new features added to all the applications, major performance improvements, user interface enhancements, and much more.
And now we're thrilled to give away new boxed copies of Adobe's two best-selling CS6 products to our terrific readers who have helped build our site to what it is today… Just check out our most read posts over the past four years to see what you've helped create!
The Design Suite sells for $1,899 / €1,837 / £1,509 and contains over $4,000 in individual tools, including the industry-leading Photoshop Extended, Dreamweaver, Illustrator, InDesign, Acrobat X Pro, Flash Pro, among others… (see the complete list of programs it contains) If you want to try it out first and install it on your computer, that's easy as the free trial is available for download for both Windows and Mac. All the tools (and much more) are also available through a free tryout of the Creative Cloud.
[UPDATE (May 6th) – The next release is announced! Learn more about new Adobe CC.]
Adobe has just now confirmed what's been going around as a rumor – that they will soon discontinue selling all boxed versions of Creative Suite 6 software…
Here it is direct from the company themselves:
… As Adobe continues to focus on delivering world-class innovation through Creative Cloud and digital fulfillment, we will be phasing out shrink-wrapped, boxed versions of Creative Suite. Electronic downloads for Creative Suite products will continue to be available as they are today …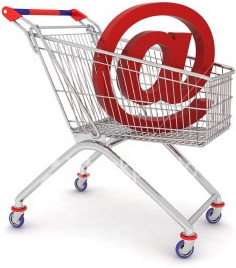 Now there's been some confusion about this, so we'll try to make it clearer: This news does not mean Adobe will stop selling any of the traditional CS products, only that you will no longer be able to buy them in the form of a shrinkwrapped box package, physically hand-delivered via mail, courier, or store. Customers can continue to download their purchases instantly as most already do, saving on both shipping costs and the environment.
Why is Adobe doing this? Besides not being green (discarded discs take 217 years to decompose), boxed software is static and costly to produce, manage, and deliver. In line with software industry trends, Adobe is focusing more on the Creative Cloud – which for an affordable membership rate, digitally delivers the entire Creative Suite and more to your desktop, and is always up to date with the latest upgrades.
[UPDATE (June 10th) – The Lightroom 5 final release is now available!]
Last week Adobe Lightroom 4 celebrated its first birthday – yes, it was released one year ago this month – and so this is usually around the time when people start asking: when will Photoshop Lightroom 5 be released, and what new features will be included in it?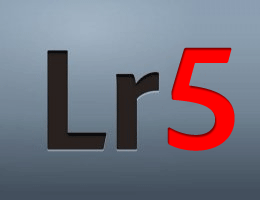 Adobe hasn't said, and has not given advance notice in the past. But as shown in the chart below, Lightroom has run an average of about 20 months between releases (ranging from 17 to 23 months). So if history is any measure, then moving forward twenty months from when version 4.0 came out could put Lightroom 5 shipping in the fall of 2013…
But there's more to the story. Every previous release of Lightroom has had at least one public beta period – and even all the dot-releases have had betas as well – so a beta release would generally be expected for Lightroom 5 too. These beta periods have lasted 2-3 months each. Adobe has not yet announced a Lightroom 5 beta, so it's reasonable to assume that we should be seeing one on Adobe Labs well before the official release of the product. In other words, don't expect (the final) Lightroom 5 for at least several months from now – or from the time the beta comes out.

Ever since it was announced seventeen months ago, Adobe made it clear that Creative Cloud was going to be a new way of purchasing their software, an avenue for anyone to use a complete collection of the most recent versions of all of their industry-leading creative tools with a set membership plan.
Last May the company rolled out the offering, and we've seen the Creative Cloud continuing to gain momentum – in fact, recently passing millions of members and signing up tens of thousands more every week… Meanwhile, the tradi­tional option of buying a one-time Creative Suite license has remained for those customers who prefer that path.
Since the launch, Adobe has issued numerous free updates to Creative Suite programs (as is customary), as well as several rounds of entirely new CS product features that are only available to Creative Cloud members: