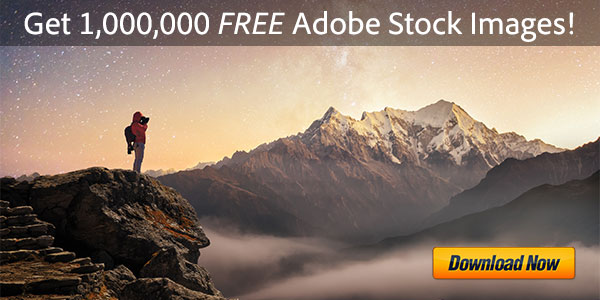 Archive for May, 2014
[UPDATE – Also see our all-new Creative Cloud 2021 Giveaway!]
Last June Adobe shipped the CC lineup of creative tools, the new product line that replaces 2012's CS6. The CC version contains hundreds of new features compared to CS6, and it is available only via Creative Cloud membership.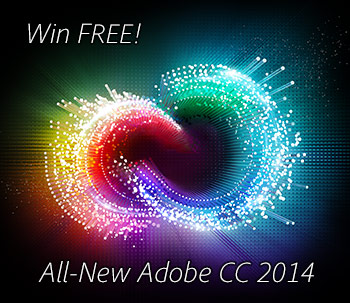 Last week, Adobe announced that they will soon be shipping a major milestone upgrade to CC that will be called the Creative Cloud 2014 Release… And that is exactly what we're giving away for free below, and it's open to everyone world­wide.
In all, Creative Cloud 2014 will come with 15 new desk­top applica­tions (Photo­shop CC 2014, Illus­trator CC 2014, InDesign CC 2014, Muse CC 2014, and all your favorites), together with other comple­mentary tools and services (such as Acrobat Pro, Light­room, DPS, Behance ProSite, Typekit) and much more. See the entire contents of what's in Creative Cloud, where all ongoing upgrades are auto­matic­ally included at no addi­tional charge.
So this means that all current Creative Cloud subscribers will automatically receive the new CC 2014 Release whenever they want it. We expect this software will be available to download immediately on the CC 2014 launch date, and you'll be able to install and run it alongside any older applica­tions you may have, including CS6 and CC 2013.

[UPDATE (August 2018) – These still work to download the old Captivate 8 trials. We also now have the all-new Captivate 2019 Direct Download Links!]
Adobe just announced the launch and immediate availability of Captivate 8, a major upgrade to their industry-leading eLearning and mLearning authoring software. With substan­tial updates throughout the product, the company calls this, "the single most significant release of Adobe Captivate in a decade."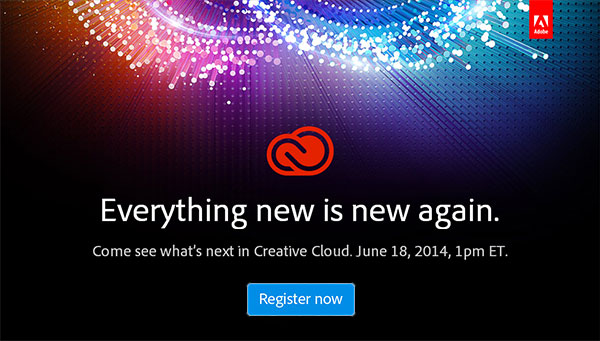 BREAKING NEWS — This just out from Adobe:
The 2014 release of Creative Cloud is coming: Watch the keynote live online.

On June 18th at 1pm ET, see the next evolution of Creative Cloud. All-new desktop and mobile apps, new creative hardware, hundreds of new features and other surprises – all designed to accelerate your creativity and make everything you do every day easier and faster.

Watch the free keynote live on June 18th: Catch the replay.
Adobe's finally done it. In case you haven't heard yet about the new Photoshop Playbook, you should.
After years of offering free video tutorials – and following on to Senior Product Manager Bryan O'Neil Hughes' success with his "Hidden Gems" series – Adobe has built a new collection of bite-sized lessons that cover exactly the kinds of things that many, many people want to (know how to) do with Photoshop.