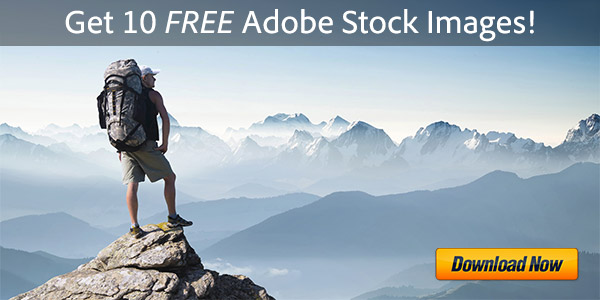 [UPDATE – See all of Adobe's current deals & discounts!]
Adobe has just rolled out a couple of nice offers for Labor Day and the back-to-school season… The first promotion is for all commercial customers, and the second bonus is specifically for education (students, teachers, and staff).
Labor Day Special

In North America: Receive a savings of 10% on any order of $375 or more purchased through the Adobe Commercial Store (any products). Valid for customers with shipping addresses in the U.S., Canada, and Mexico, excluding Volume and Education Stores, with no coupon code necessary. Offer available August 24, 2011 – September 8, 2011.
In Europe: Take 10% off orders €400/£350 or more in the Europe Commercial Store with coupon code Adobe10 (any software, full or upgrade). Offer available 29 August 2011 – 9 September 2011.
Offer discount valid in the following countries, for orders of the indicated amount or greater:
Ireland, Belgium, Luxembourg, Netherlands, France, Germany, Austria, Finland, Portugal, Spain, Europe: €400
UK: GBP £350
Switzerland: CHF 650
Denmark: DKK 3.300
Sweden: SEK 4.450
Norway: NOK 3.650

Even though Creative Suite 5 has been out for over a year, and CS 5.5 since the spring, some components of Creative Suite 4 remain surprisingly popular… In particular, the two applications After Effects CS4 and Premiere Pro CS4, which were released in the fall of 2008, are still sought by many. At first this might seem odd, but there's good reason… Why does this duo of earlier tools remain in demand?
It's no doubt owing to the 64-bit-only requirement for those two products (and only those two products) in Creative Suite 5… Adobe explains the reason for this is because developing in native 64-bit gives the best optimized performance benefits with the demanding technical requirements of working with high definition video. But these won't run on many older computers.
Note this is more of a Windows factor and does not affect the majority of Mac systems using Intel proces­sors… But with no 32-bit Windows versions of After Effects CS5.5 or Premiere Pro CS5.5 offered, perhaps it shouldn't be surprising the CS4 releases continue to be needed. After all, statistics show that 43% of the broad Internet community still runs on Windows XP – making it still the most widely-used Microsoft Windows platform – but which isn't supported for those CS5 apps.
The question then becomes, what to do about it? If you're still on 32-bit or XP, but need one of these products after the free trial has run out, would your best choice be to buy the previous generation version of CS4? Doubtless your next computer will be 64-bit – so wouldn't it be better to invest and get both – CS4 (for current use) and CS5.5 (for future growth) – two for the price of one? Especially since these two latest releases have been getting stellar reviews from many sources…
[UPDATE – See all of Adobe's current deals & discounts!]
Adobe has launched a true barnburner of a deal, a "first" for owners of competitive software and also for owners of many versions of Adobe products who can now buy the latest CS5.5 release of Premiere Pro or the full Production Premium suite (Windows or Mac) for half-off their normal prices with coupon code, and the offer is available all over the world…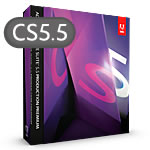 It's officially targeted at video users and producers, but because the suite contains products like Photoshop Extended, Illustrator, Flash Professional, Audition, and Flash Catalyst in addition to Premiere Pro* and After Effects* (see the full list of applications included), many could take advantage at these prices. For example, the normal price of Photoshop CS5 Extended is US$999, but with this special you get that plus an entire suite of 10 other products for US$849 total!
Apple Final Cut Pro and Avid Media Composer customers can receive the 50% savings off the full versions of Premiere Pro CS5.5 or CS5.5 Production Premium – but you must use the promotion code linked here: SWITCH. If you need more convincing, see the Top 10 Reasons to Switch to Premiere Pro CS5.5 (now just $399), or learn why Adobe is offering this sale.
Owners of any of the Adobe tools listed below are also eligible to receive the same price (50% off the full version) on the Production Premium suite, under a parallel offer…

[UPDATE – Preregister at no cost to get a $500 discount savings on the next MAX conference, plus see how you can fly there for free!]
"Adobe MAX is an experience unlike any other — an opportunity to learn from the experts and connect with thousands of the most influential designers, developers, and decision-makers in our industry."
If you'd like to go to Adobe MAX this year in L.A. (October 1-5) and save $400 in the process, just purchase (full or upgrade) any one of the products listed below from the Adobe online store and you'll receive a special promo code that will discount your regular full confer­ence pass price by US$400…
But since the upgrade price for many of these products is less than $400, basically you're getting the software for more than free!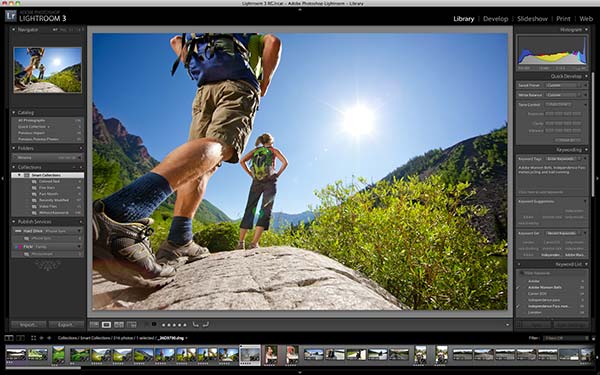 [UPDATE – See all of Adobe's current deals & discounts!]
New coupon deals out from Adobe: Take $100 off Photoshop Lightroom 3 with offer code, for a limited time – plus get free shipping. You don't have to buy anything else to get the discount and will receive Lightroom version 3.4, which was released on April 26th.
[UPDATE (March 2012) – Adobe's grace period for free upgrades to CS6 is here!]
Adobe launched Creative Suite 5.5 this week and it is open for preorder but not shipping yet… The company says the release date will be in May, and in the meantime you can still buy Creative Suite 5 (or download the CS5 free trials) if you need something going today.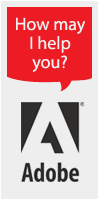 And, if you bought Adobe CS5 recently (a suite edition or an individual application like InDesign, Dreamweaver, Flash, After Effects, Premiere Pro) or if you purchase any CS5 product now, you may be entitled to a free upgrade to CS5.5 when it is released.
Historically, Adobe's policy for major product releases has been that you may qualify for a free upgrade if you buy the previous version near or after the new product has been announced, but before it ships… The advantages are threefold: (1) you get software available for immediate download, (2) you get a more mature release if you prefer and can move up later at your leisure, and (3) you win a lower upgrade cost (e.g., from CS2, CS3, or CS4), because you're buying fewer steps to go up. For Design Premium it's $150 less to upgrade now from CS3 to CS5, than to upgrade from CS3 to CS5.5.
The good news is this post-announce free upgrade policy remains in effect, according to an Adobe Q&A Session earlier this week… So it looks like you can get the best of both worlds and buy or upgrade to CS5, and then later get a free update to CS 5.5 when you — and it — are ready. (Just look for "Can't wait? Order the previous version today" on Adobe's page…)
[UPDATE – See all of Adobe's current deals & discounts!]
NEWS FLASH – This just out: a new link into Adobe.com that will score you big savings off the regular price of Adobe Photoshop CS5…
It is no joke, it is the real deal – genuine, authentic, and you're getting it direct from Adobe.

And it's not an upgrade – it's the full commercial version… You can get it via instant download or shrinkwrapped box delivered by FedEx, for either Windows or Mac, in any language.
For even more savings, it appears this sale is stackable with another current Adobe offer where you can save 30% off Lightroom when purchased at the same time…
This really is a stunning offer, the lowest price we've ever seen on any version of Photoshop. And Photoshop CS5 is a fantastic release:
[UPDATE – See all of Adobe's current deals & discounts!]
After a couple of nice rounds of specials for the holidays, we thought Adobe's big sales might be over for while, but we were wrong… Adobe is slated to announce a surprise new set of "winter specials" for the month of February and beyond.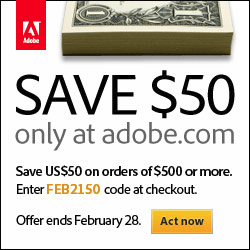 The deals include saving $50, $25, or $20 on Adobe software purchases, a 10% discount on all CS5 products or Acrobat X Suite, an extra $10 off Photoshop or Premiere Elements 9, plus free shipping and earbuds with the Student & Teacher Editions. Most of these promotions run through late February, and you need to use individual coupon codes (linked below) for many of them.
Note that if you buy either Photoshop or a CS5 suite together with Adobe Lightroom, then these coupon codes are stackable with an additional 30% off Lightroom 3 offer… (valid world­wide) In addition, all purchasers of Photoshop Elements 9 will also receive a free $20 Shutterfly gift card.
If you prefer to try out the software first, you can instantly download any Adobe product as a fully-functional free trial, then later buy it within the savings period to get the discount.
[UPDATE (Nov. 2017) – Check out Adobe's new 2017 Black Friday & Cyber Monday Deals!]
If you missed the deals Adobe had running for Black Friday, not to worry as there are more great holiday specials going for December through to January, and here's your guide… Adobe has a dozen offers in multiple countries covering all orders – including saving up to $100 on Photoshop CS5, and $50 on Lightroom 3 or Photoshop/Premiere Elements 9, a terrific 15% off on all CS5 suites (full or upgrade), plus storewide free shipping. Most of these promotions run through Wednesday, January 5th, in both Europe and North America. Note that you do need to use individual coupon codes (linked below) for many of them.
All the holiday offers and some of their graphics are detailed below. This end-of-year sale will probably mark Adobe's last discounts for a while, so if you've been waiting to make a move then now could be your time… And in a year where we've seen brand new releases of Creative Suite 5, Lightroom 3, Elements 9, and Acrobat X (now shipping), it could be a good time.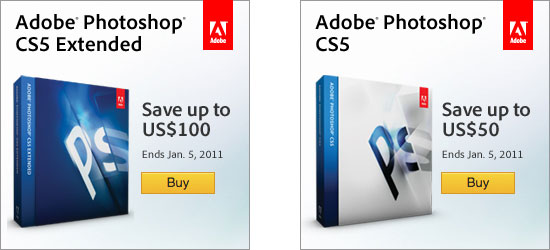 [UPDATE (Nov. 2017) – Check out Adobe's new 2017 Black Friday & Cyber Monday Deals!]
Adobe has got a huge raft of amazing money-saving deals lined up for Black Friday 2010 and Cyber Monday this year, and we've got the full scoop… There are more than 20 offers on tap in multiple countries covering all products – including saving up to $200 on Photoshop, $100 on Lightroom, 15% on CS5 suites, $50 on Elements or Acrobat, free shipping, and much more. The specials kick off on Monday, November 22, with most running through Tuesday, November 30. Note that you do need to use individual coupon codes (given below) for almost all of them.
All the holiday promos and some of their graphics are detailed below. So if you've been waiting for a great sale to make a step, now could be your time… And in a year where we've seen brand new releases of Creative Suite 5, Lightroom 3, Elements 9, Captivate 5, and Acrobat X (now shipping), it could be a pretty good time.